If you live in a colder climate, keeping ahead of dry winter skin takes some maneuvering. Prevention is key, but if winter's bite has weakened your skin, you can take comfort in knowing that you can still repair and restore it to supple softness.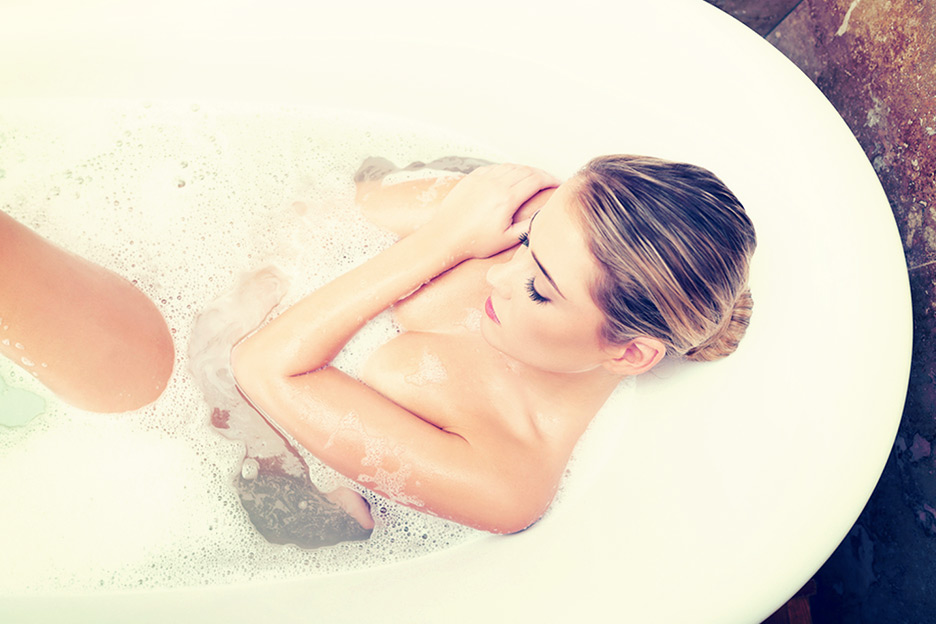 Why do we suffer from dry skin in winter?
Whipping winds, freezing temperatures and low humidity deplete skin's natural lipid layer, which protects skin from drying out. Dry air from indoor heating also removes moisture from skin, leaving it lackluster, dry and flaking. If you repair it, it can become uncomfortable with itching and cracking. Once the temperature drops, your goal is to keep moisture in.
Bye-bye super hot, long showers
It's tempting on cold mornings to seek the solace of a soothing hot shower, but a few minutes of comfort can wreak havoc on your skin. Instead keep water temperature at warm, limit shower duration and switch from a cleansing gel to a shower cream with emollients, like nut butters or oils, to keep skin soft and comfy. When your shower is over, pat skin dry and apply a moisturizing body lotion, too.
Wash, then moisturize hands, each and every time
We know the healthy habit of frequent handwashing can keep germs at bay. But it can also leave hands dry. One solution is to purchase a pump-bottle of hand lotion and place it next to your liquid hand soap. Make it a habit to wash hands, dry and then apply lotion. You won't believe the difference in your hands and your cuticles, too. Hint: Look for matching soap and lotions in a caddy to keep your bathroom counter attractive and neat, too.
Lip balm tip for very dry lips
Lips only have thin surface layers of skin, so they are prone to drying. Also, you lose more moisture through your lips than anywhere else on your body! Dry lips have tiny splits and cracks in winter. Never peel or bite flaky skin. Instead, use lip balm to repair and protect lips. Hint: We like layering lip balm. A dab to keep in moisture, then lipstick, then a dab over lipstick for a bit of shine, too. This also creates a good physical barrier that will keep lips healthy and pretty!
Mask appeal
Facial masks are a must in winter to plump skin with moisture, replenishing natural reserves in skin. While most moisture masks recommend applying, waiting a 5-10 minutes and then using a tissue to remove excess, here's a winter tip: Apply the mask and leave it on! If your skin is extremely dry, it will "drink up" any excess within a half hour.
Hydration helpers
Dehydrated skin cells renew slowly, which causes a buildup of dull, dead skin that hinders radiance! Boost your winter skin beauty from the inside out by drinking lots of water and upping your intake of foods with Omega-3, like walnuts and salmon. For daily skin cleansing routine, choose a cream cleanser. It will contain less stripping surfactants than gel formulas. If you usually use a light, moisturizing lotion, you may also want to try a cream formula if your complexion is normal-to-dry, or a cream gel if your skin is combination-to-oily.