Summer is coming — finally! — and it's bringing with it the urge to shine! Here are five must-try makeup trends for summer.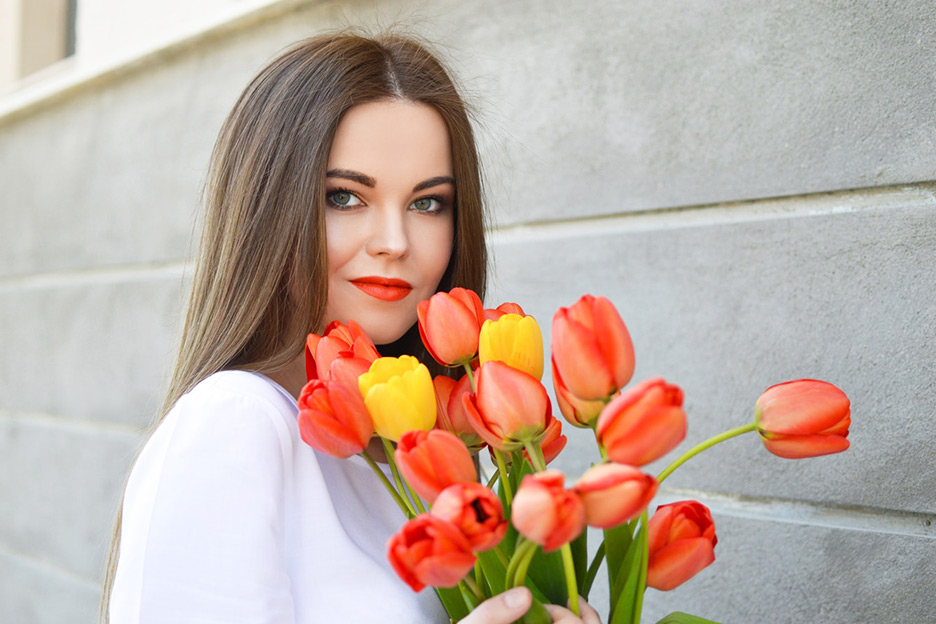 Pastel colours
This summer, eyelids will be glowing with pastels. Whichever colour you opt for, choose pale hues to bring out your eyes!
To create a bigger impression, dare to mix colours and create a shading that is unique to you! You can, for example, use two different blues.
Be careful to keep the paler colour closer to the inside of your eyelid to keep your eye looking light. For more personalized advice, don't hesitate to talk to your cosmetician.
The smoky eye
The smoky eye makes the list of this year's summer trends. It guarantees you a deep and impressive gaze while bringing out the colour of your eyes.
If the smoky eye is too intense for you for the summer season, you can try the half-smoky by applying colour only on the top eyelid and in the external corner of the eye.
And for those who prefer a more natural look, simply use a liquid eyeliner to create different lines (cat eyes lifting towards the temples, dotted line along the contour of the eye, etc.) depending on the occasion!
Painted lips
This summer, there are two colours you should absolutely have in your makeup kit and on your lips: pink and red. Whether you have full or thin lips, don't hesitate to boost their colour with one of these magnificent tones.
These two luminous, summery hues provide an immediate healthy flush, whether your tan is well established or just getting started.
Covergirl offers a magnificent red gloss: Colorlicious. Put aside your lip gloss and subtle colours and go for vibrant, matt colours like fuchsia, candy pink, poppy red and coral red. Plus, don't forget to trace the outline of your lips with a lip pencil of the same colour for an impeccable result.
A light foundation
This summer, the natural look is in. Go light on foundation. Try a product that gives your skin that nude impression. Consider using a concealer or a corrector to camouflage small imperfections.
The idea is to create a perfect and luminous tone while taking care to highlight the key features of your face: your eyes and lips.
For this, try the Maybelline Fit Me Matte + Poreless foundation. To find the products that best suit your skin needs, speak to a beauty advisor at your Brunet pharmacy.
Flushed cheeks
With the beautiful days around the corner, the time is right to have a healthy, radiant glow. Last season, cheeks timidly took to the background. For summer 2018, blush is back!
Don't hesitate to enhance your rosy cheeks with light pink, rose fuchsia, peach and orange colours. For well-defined cheeks, choose a powder, cream or stick blush. For some help in making your selection, consult your pharmacy's beauty advisor.
Expert advice!
Come and meet your Brunet cosmetician. Her role is to enhance your natural beauty by giving you personalized advice and suggesting products that suit both your skin and your personality. She knows all the products inside out and looks forward to helping you!