Your health is our priority
Discover how Brunet-affiliated health professionals can help you improve your health and everyday well-being through the services and advice offered at your local pharmacy.
Services offered by health professionals
Discover the range of services offered by pharmacists, nurses, nutritionists, and other health professionals at Brunet-affiliated pharmacies.
View our services
Pharmacy services
Avoid long wait times at the clinic by making your pharmacist your go-to health professional and taking advantage of our in-pharmacy services.
Discover our services
Health advice
Learn how you can take care of your health and that of your family every day with our health advice.
See our advice
Health goals and topics
Get information about various daily challenges, chronic illnesses, and particular health topics that concern people of all ages.
Learn more

Your health tools
Our online tools allow you to quickly access useful health services from the comfort of your home. Brunet is your first-stop health resource—even online!
Your information tools
Make Brunet‑affiliated pharmacists your primary source of information when it comes to your health. You can also consult our drug encyclopedia or search for advice to help you with your specific health concerns or goals.
Advice for the benefit of your health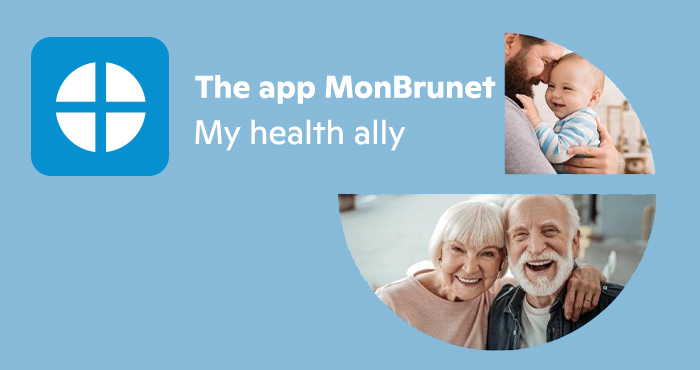 Keep your health at your fingertips
An even easier way to renew your prescriptions anywhere, anytime.