Planning your cottage getaway? Take along these tips, tricks and must-have products to sail through your downtime looking fresh and fantastic.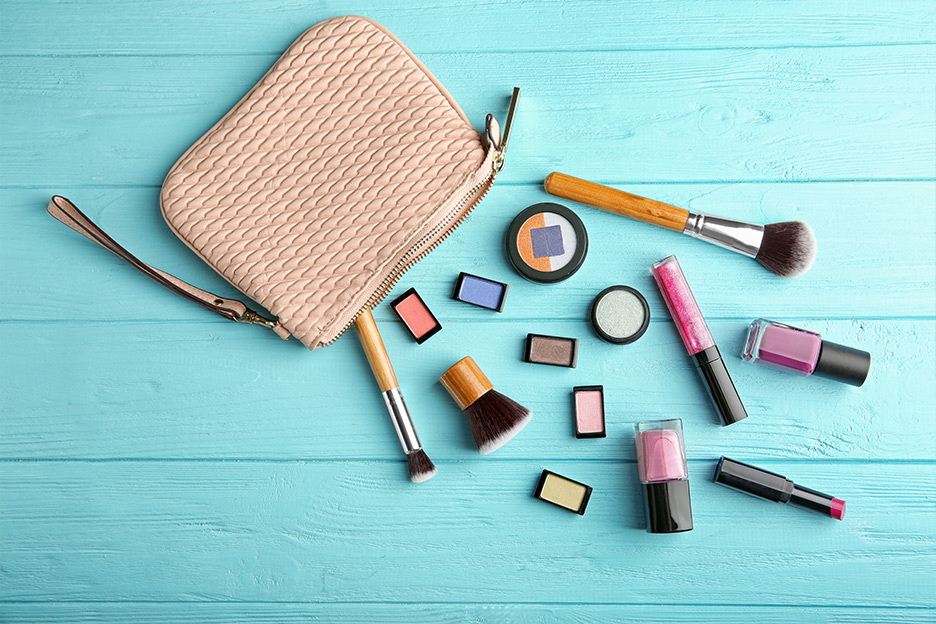 Skin sense… Moisturize, Hydrate and Protect
Summer skin's number one enemy is dehydration and UV rays. Even on a short getaway, it is important to moisturize your skin and apply a healthy dose of SPF to keep your youthful beauty intact.
Forgo Foundation
Hot temps and humidity can make foundation run, clogging and irritating pores. Instead keep skin clear with fresh gel cleansers and light toners. A touch of concealer on imperfections goes a long way to create a flawless canvas. For extra polish and a barely-there makeup, a powder bronzer offers a healthy glow and a soft, velvety-finish.
Must-have: lip stain and gloss
Look for the new felt tip or brush-on lip stain formulas. They last long, all while looking ultra-natural. Top your stain with a kiss of gloss to ensure lips stay moist and protected. Some formulas even feature a dual tip, with lip stain on one, gloss on the other, doing double beauty duty!
The perfect kit
Choose a large beauty case: Look for one with multi-compartments so you won't be searching for small items. You can also use small re-sealable sandwich bags to separate makeup, toiletries and hair care.
Pack the basics. Think of your morning and evening routines. Don't forget multi-use items. 2-in-1 cleanser and toner, a serum that works for morning and night care. Don't forget sunscreen and after-sun moisturizer!
Makeup must-haves: Concealer, BB Cream (the ultimate beauty multi-tasker), Mascara, Lipstick, Gloss, Blush/Bronzer and Liner.
Tip: Choose a pencil in a neutral brown that you can use as a brow pencil, lip and eyeliner.
Hair and Body Care – Travel-size shampoo, conditioner, styling formulas, body lotion.
Essential take-along tools –comb, nail file, tweezers, razor, nail polish remover pads, facial cleansing wipes, Q-tips, bobby pins slipped on a hair elastics.
That's it… you're ready for taking off… organized beautifully!