---
Cindy Laverdière, beauty blogger
---
Eye makeup is the cornerstone of a flawless look. Although beauty mistakes are unfortunately part of the learning process, they can easily be avoided. Follow these simple tips to graduate from eye-makeup novice to expert in no time!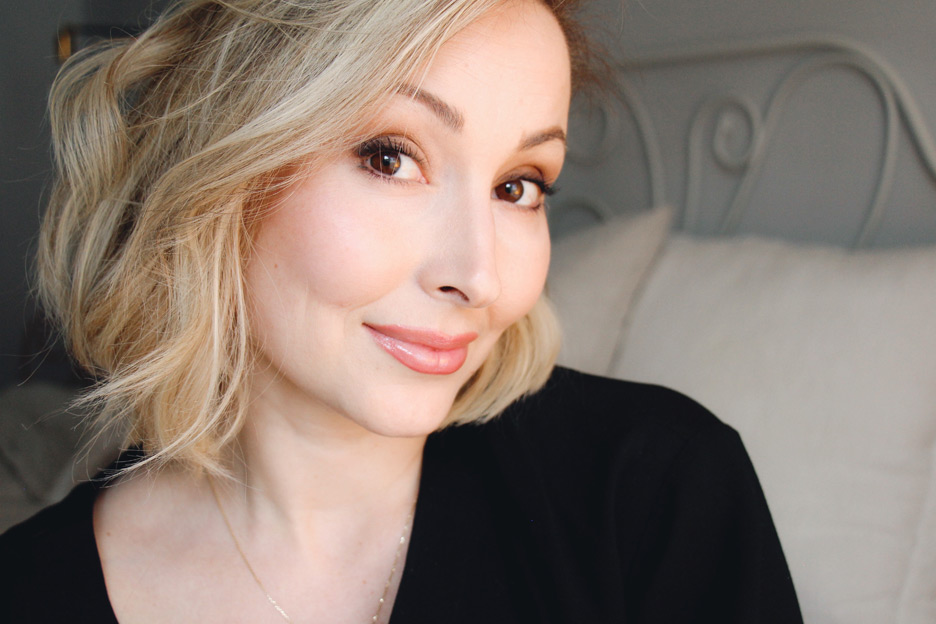 PREPARING THE CANVAS
Before applying any colour, you need to lay the groundwork, namely the contour of the eye, eyebrow arch and eyelids. Two essential products for this task are concealer and eyeshadow primer. The former is applied with a small brush only on dark circles.
"Avoid spreading concealer everywhere under your eye, or you might create a white halo that will garner unwanted attention and highlight the bags under your eyes."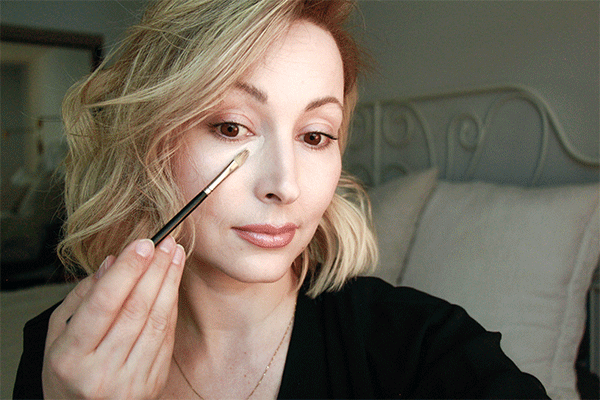 For its part, eyeshadow primer is ideal for helping your makeup keep its hold all day. It will smooth and even out your skin tone while covering up any spider veins or red spots. Bottom line, it's a must-have in any makeup kit. Apply eyeshadow primer mainly on your upper eyelid. You can also use some on your lower eyelid if you plan on applying colour there as well.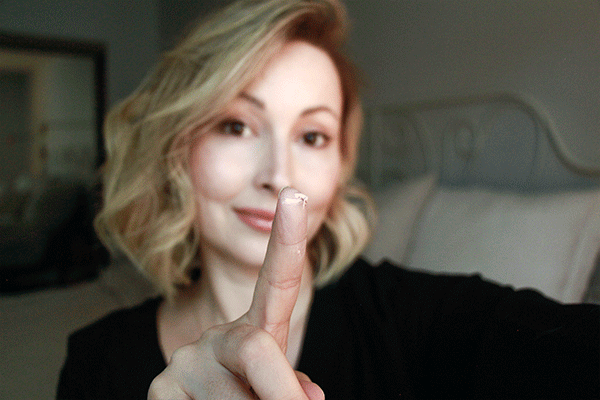 SCULPT YOUR EYEBROWS FOR A POWERFUL GAZE
For the last few years, thick, natural, and groomed eyebrows have been all the rage. Here is how to achieve a flawless effect:
Opt for one with a sharp point, and use a colour that's one shade lighter than your eyebrows for a natural look.
Fill out any sparse area by "drawing in" hairs with the pencil. Make sure to draw pencil strokes in the direction of hair growth.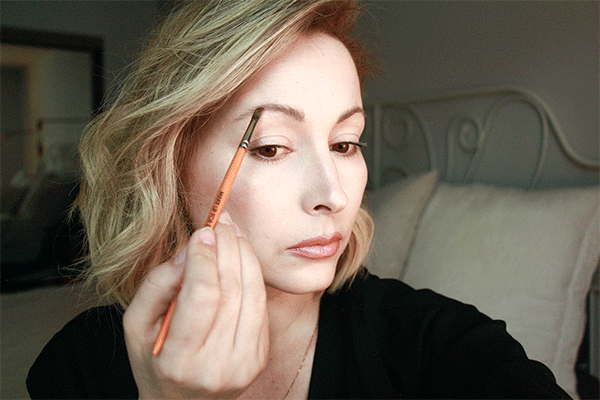 TRACE AN IMPECCABLE LINE
A pencil can be tricky to use. To trace a flawless line at the root of your lashes, stretch your lid with your index and draw a line from the inner to the outer corner of your eye.
If your hand is unsteady, simply line your lashes with a few dots and blur them with a bevel brush or a small latex sponge for lovely natural-looking results. For a more intense look, you can draw a thin line under your lash line.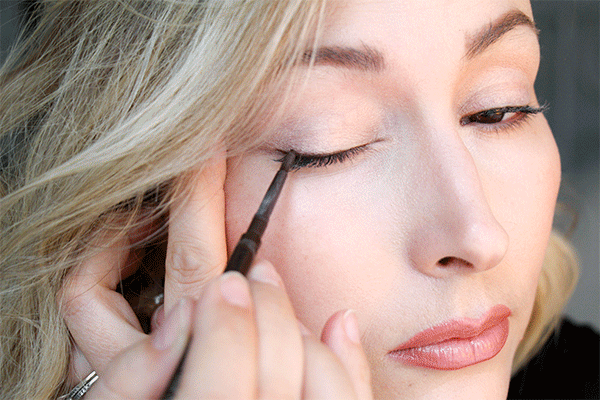 PLAY WITH COLOUR
If you want to make the colour of your eyes stand out, you need the right shade of eyeshadow.
If you have blue eyes, use neutral colours that are soft and pale such as coral and champagne. Avoid dark or vibrant colours because they will weigh down your eyes.
If your eyes are green, you don't need bright shades to make heads turn. A sparkling brown is all that's required during the day, while purple adds the perfect touch to glam up your evenings.
If you have hazel eyes, metallic shades and pastels are perfect for making them pop. Colours that are too dark tend to hide green and gold tints in multicoloured irises. On the other hand, delicate metallic and powdered pink shades intensify hazel eyes and make pale brown eyes sparkle.
Those with brown eyes can use pretty much any shade. However, neutral shades such as salmon or gilded bronze can perfectly complement brown irises. No matter which shade you use, blur a bit of black or dark brown eyeshadow in the crease of your eyelid to make your gaze even more intense.
Once you've picked out the colour you want, you need to apply it correctly:
Use a flat brush and apply the shade in the centre first, then outwards.
Emphasize the outer corner.
Use a soft bristle brush to blur.
If you're heading out for the night and want to glam up your look, add some eyeshadow in the fold of your eyelid and in the outer corner. Ideally, the centre and inner corner of your eyelid should be covered in a lighter shade to create light points that will brighten your gaze.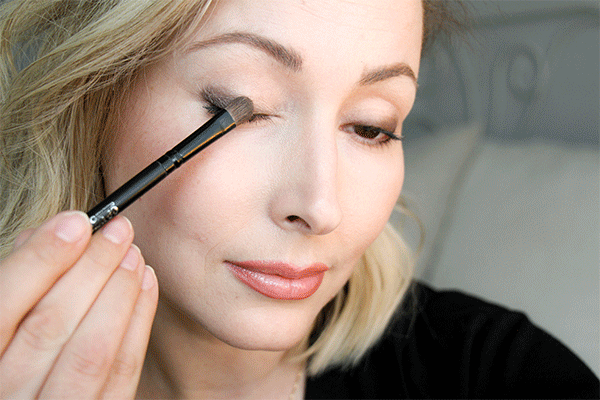 GET LONG LASHES
Long lashes are trending! Use a lengthening mascara to volumize your lashes. To get the most out of your product, apply at least two coast, but wait 30 seconds to a minute between applications. Don't worry about using too much product: a mascara only lasts about three months!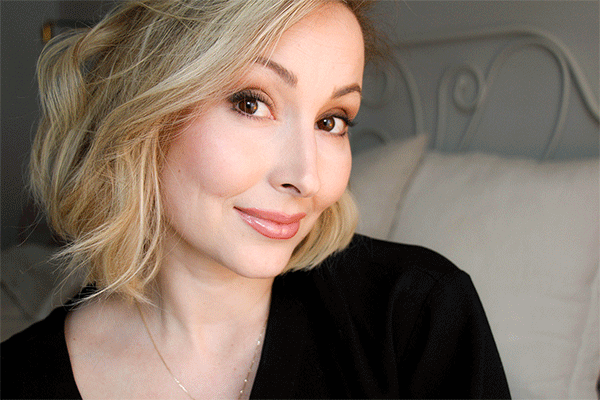 THE PERFECT PRODUCTS TO...
Conceal dark circles
Infused with concentrated Labrador Tea extracts, Lise Watier's Age Control Supreme concealer doesn't only hide signs of fatigue: thanks to its moisturizing and antioxidant properties, it reduces the appearance of fine lines and protects the skin against environmental stressors.

Prepare your eyelids
Smoothing the skin, concealing redness, intensifying the colour of your eyeshadow and holding it in place for 16 hours… Lise Watier's Extreme Hold CC can do it all!

Define your eyebrows
For an optimal precision, a natural effect and a durable colour, you can count on Marcelle's nano retractable pencil: its thin lead, top-quality brush and waterproof pigments are an unbeatable trio.
The extra-thin lead of L'Oréal Paris' Brow Stylist Definer pencil is the absolute secret weapon to trace hair and delicately sculpt the eyebrows.
Accentuate your eyes
Do you want your eyes to look bigger or less round? To draw a discreet line or a bold cat eye? Whatever your needs, Annabelle's khol eyeliner can meet them. Long hold and fiery look guaranteed!

Magnify your lashes
60 % longer, perfectly separated lashes: here is what awaits you with L'Oréal Paris' Telescopic mascara.
With its argan oil enriched formula, Zorah biocosmétiques' volumizing mascara nourishes your lashes while enhancing their length and definition.

Other eye makeup tips and looks:
Cindy Laverdière | Follow my blog
For me, beauty is all about well-being. That's why my beauty routine is composed primarily of natural ingredients that are gentle on my skin and on the environment. I'm addicted to coffee, Wi-Fi, maxi dresses and lemon pie. A product I can't live without? Concealer. A must-have for the new mom that I am!