Looking for a change that won't break the bank? Try at-home hair colour for an instant pick-me-up and to add new life to your look!
If you've been hesitant about colouring your own hair in the past, never fear! We've got tips, tricks and the latest product innovations to ensure you can do it and do it well!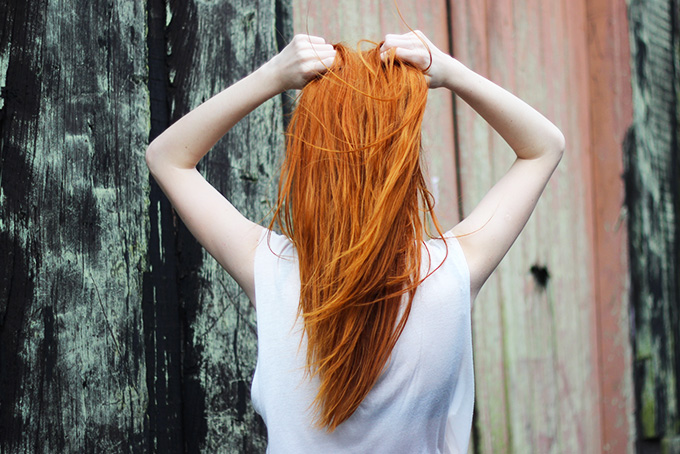 First-up - choose your colour!
The right colour can transform your look, take years off your appearance and even change people's perception of you. Whether you want to cover grey, bring out the colour of your eyes or enliven your skin tone, colour can deliver.
If you're a blond, raven hair might not work for your complexion and conversely if you are a deep brunette, platinum blonde is not the perfect choice for home hair colour. But you can make a big impact by just choosing a colour two to three shades lighter or darker or adding "punch" to your colour.
Today's hair colour can beautify and protect
The days of strong odours and dry, damaging colour are finally behind us. Now, there are options that do more than just deposit or lift colour, there's hair colour that can actually improve your hair.
Like new Revlon Colorsilk. Its ammonia-free formula has built-in UV defence so your hair looks silkier, shinier and healthier. And its UV protection helps your beautiful new colour stay truer, longer. It offers 100% grey coverage and can be used on natural, colour-treated, relaxed or permed hair.
You've chosen your shade and got your hair colour. Now what?
Here are a few simple tips:
Read the instructions: don't skip this important step, especially when using a new brand of hair colour.
Do a strand test
Don't guess and don't rely on the photo on the box. Try out the colour on a small section of hair where no one sees it.
Protect yourself
Apply Vaseline with a Q-tip or your finger just below your hairline to avoid colour staining your skin. If you do get colour on your skin, apply some Vaseline and wipe off. Wear an old button-down shirt to avoid having to pull it over your head once hair colour is applied.
Time it
Use a manual kitchen timer that will sound when the colour is ready.
Touch up
Don't be the lady with the mismatched roots and dark ends. Follow-up by just colouring your roots. Your hair will look more natural and youthful if your roots are slightly darker than your ends. If your overall hair becomes drab, apply colour to your roots for the usual time and then apply the colour all over for just the last 10 minutes to revive the richness.
For more tips and advice, be sure to consult with your friendly Brunet Beauty Pro!