We all like to look our best and little ones are no exception! As parents, we play an essential role in our children's personal grooming, laying a foundation for a life of beauty.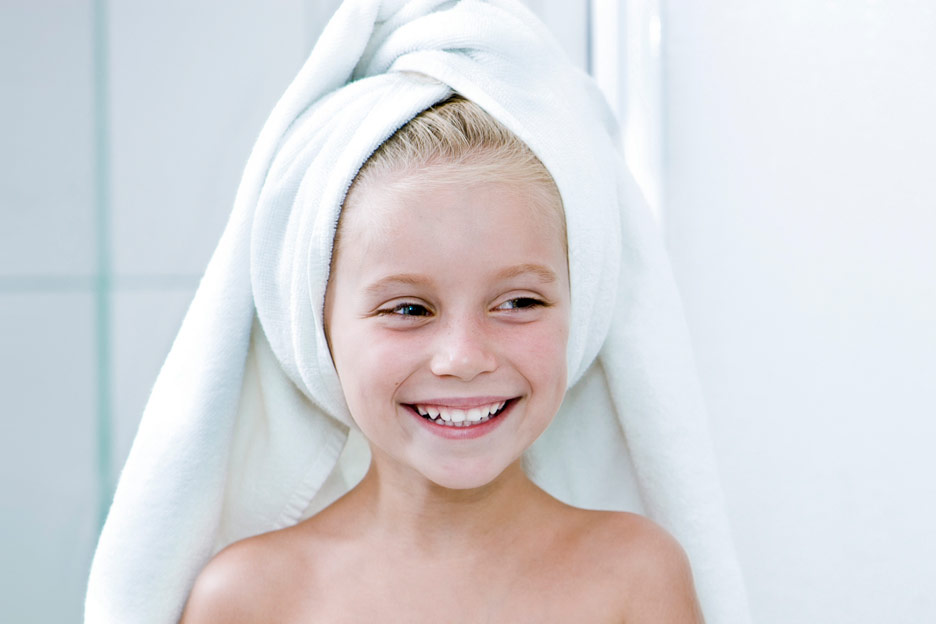 Cleanliness – the most important aspect of a child's beauty
Children love to play – in mud, dirt and sand – so you should instill the healthy habit of handwashing as soon as they come in from outdoors. Liquid soap in handy pump-bottles are a big hit with kids and dispense just the right amount. You can find a wide variety of liquid hand soap at Brunet. Stock up and be sure to keep them handy in all your bathrooms and powder rooms.
Daily bathing – beautiful calm after an exciting day
Children need daily baths. Not only to rid skin of dirt and impurities, but also to unwind and get them ready for bed. Make their baths fun, yet calming, a chance to bond with your child. Going to bed alone and in the dark can be scary for some children so the more your child feels comforted and secure beforehand, the easier the transition to their beauty sleep will be.
Sleepytime = beautytime!
Children need lots and lots of sleep to look and feel their best. Studies have shown school age children require 10-12 hours of sleep. If they get less, their eyes will show it… with dark circles and puffiness!
Great grooming starts at the top!
Teach your children to take care of their hair. A mild shampoo and regular brushing keeps a child's hair beautiful. Most children don't need conditioners, although a detangling spray is often helpful for fine hair or curls that tend to tangle. Regular trims will also help keep ends tangle-free. Get your children used to haircuts early – by you or a professional salon – to make it a pleasurable experience. A treat at the end for a wiggle-free haircutting session – if you don't want to indulge them with sweet treats, a small toy or a visit to the playground could be just the ticket.
Nails
Little nails grow fast! Babies and preschoolers may require fingernails cut every week, toenails probably every other week. And it's no secret that some children have an aversion to it. If this is the case of your child, try changing the way you describe it. Instead of "cutting", which can sound scary to a child, speak of "trimming" and "manicures". Trim your nails or your spouses at the same time. And it's always best to trim nails after your child's bath as nails are clean and much softer.
Teaching your children good beauty habits will instill in them a sense of self-esteem and pride in their appearance. But remember, it is your love, care and encouragement that makes for a happy, beautiful child!