Summer heat waves can be challenging for a number of reasons. To name just one, when the days are hot and humid, makeup doesn't always stay put. Here are a few ideas that will help keep your makeup looking fresh no matter how hot it gets!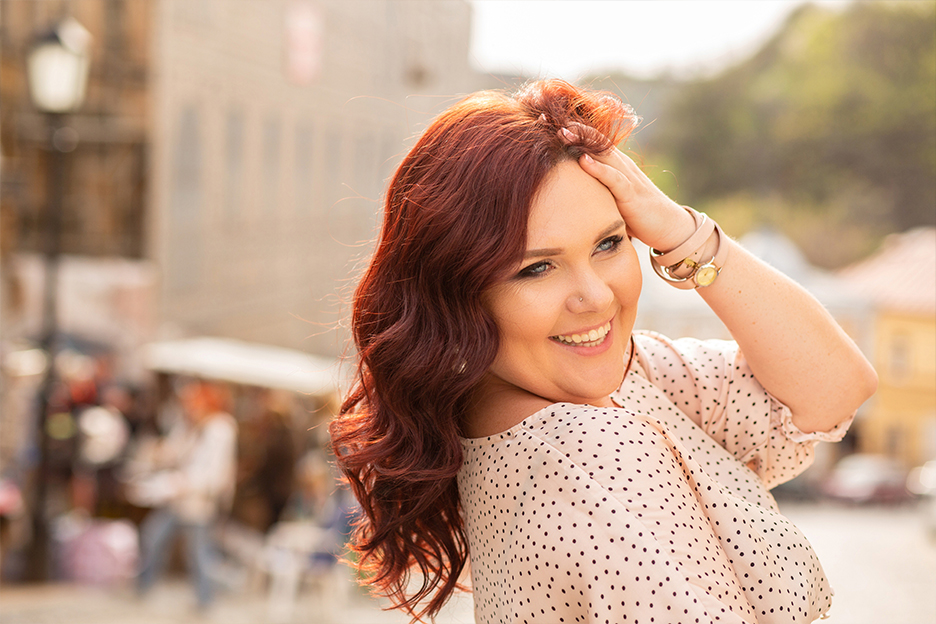 PREPARE YOUR SKIN
In the heat, makeup tends to run due to sweat and increased sebum production. In these conditions, it's important to thoroughly wash your face before you apply your moisturizer and makeup. A gel cleanser will remove excess oil from the surface of your skin. You can follow this step with a light, summer-friendly moisturizer, ideally a non-greasy formula containing SPF. Wait a few minutes to give your skin a chance to absorb it well. A dry base will help ensure your makeup stays put all day long. That's all there is to it! Your face is now ready for your makeup!
You can also apply a cleansing mask or a clay-based mask once a week to help control excess sebum.
USE MAKEUP THAT'S DESIGNED FOR HOT DAYS
You can limit heat damage by including waterproof products in your makeup kit. Many brands have a line of water- and even sweat-resistant products. For example, you can use waterproof eyeliner and mascara to make your eyes pop all day long, and waterproof concealer to cover up dark undereye circles. You can also line your lips with a lip pencil. This will create a barrier to prevent your lipstick from smudging. No more touch-ups—your makeup will last from morning to night without fading.
More makeup tips:
For cheekbones to die for

Put your powder blush away and use a light tinted gel instead. These products tend to be more intense in colour because their long-lasting formulas contain more pigments and fewer additives. For best results, go slow. Start by applying a little bit on the back of your hand. Next, tap the gel onto your cheekbones with your fingertips. The colour will set quickly and stay put for hours.
For eye shadow that doesn't smudge

During the hot summer months, eye primer is a must. It helps your eye shadow stay vibrant and prevents it from smudging into your eye creases. Start by applying a primer to your eyelids, followed by a powder or cream shadow. This will lock the colour in place.
For lashes with a lovely curve

If your lashes tend to look a little limp when it's hot and humid outside, warming your eyelash curler with your hair dryer before you use it can make it more effective. Wait a few seconds after you've heated it and test the temperature on your arm first. To make your eyes look bigger, curl your lashes in three steps: first the roots, then the middle, and finally the tips.
Consider getting a two-phase water- and oil-based makeup remover specially designed to remove waterproof makeup.
MATTIFY YOUR FACE WITH POWDER
This summer, say goodbye to shiny skin by embracing loose powder! Creating a long-lasting matte finish, this product is a makeup artist's best friend.
Here's how to use it:
Gently dab your brush in the powder, then tap to remove any excess. For best results, use a large round brush with soft bristles.
Use circular motions to sweep the brush all over your face until the powder melts into your skin.
Use the brush to lightly blend the powder on your neck and décolletage. This will give you an even complexion, and any exposed skin will have a lovely, well-groomed appearance!
SET YOUR MAKEUP LIKE A PRO
The final step in your makeup routine should be to use a setting spray to ensure your makeup stays put, even in a heat wave. It's the best way to achieve a flawless look!
ALWAYS KEEP A SPRAY BOTTLE ON HAND
No matter what time of day it is, misting your face with thermal water provides an immediate burst of freshness. Rich in minerals and trace elements, the fine droplets will soothe and moisturize your skin. Thermal water can be directly applied to your makeup and will even help it stay in place for longer.
Your in-store beauty specialist can help you choose the best beauty products to keep your makeup in place this summer. Don't hesitate to ask them for advice.
Last updated on July 8, 2022