Thinking of updating your spring beauty routine? We've come up with a few suggestions to inspire you and help you shine!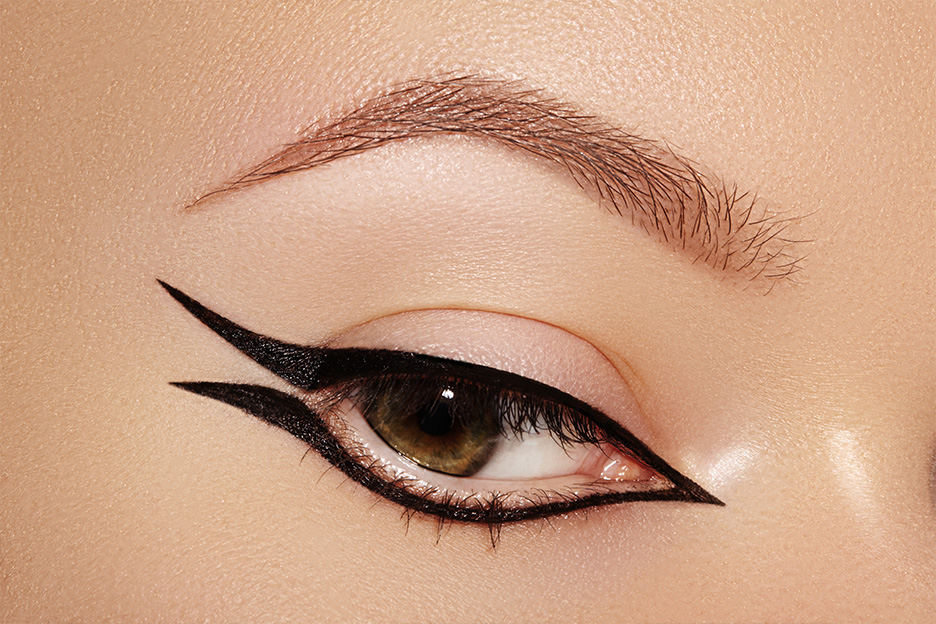 New eye makeup trends
This year, when it comes to eye makeup, creativity, colours, glitter, and shine are all the rage. Graphic eyeliner is perfect for renewing your look this spring!
At times minimalist, at times more flashy, graphic eyeliner is like a modern, artsy take on a classic cat eye. This look lets you choose from a variety of eyeliner strokes to suit your preference. It's a great way to add a touch of originality to your makeup routine. Whether you choose to draw unstructured lines, thicker strokes, or rounded wings, the possibilities are endless!
Of course, depending on your art skills, some looks are easier to create than others. You can always keep a small brush and cotton swab soaked in makeup remover on hand to erase any lines you're unhappy with. To achieve the graphic look of your dreams, you'll want to get your hands on a variety of flexible liners so you can draw lines of different styles, thicknesses, and colours.
Revlon – ColorStay Exactify Liquid Liner: For unparalleled consistency and clarity, this waterproof liquid eyeliner lets you draw remarkably precise lines thanks to its wheel-shaped tip and convenient handle. What's more, it doesn't fade or stain and lasts up to 24 hours. What's your colour—mermaid blue or sparkling black?
NYX – Epic Ink Liner: The supple and precise brush tip of this waterproof liquid liner lets you draw thick fluid lines with unbelievable control. Choose the effect you want and enjoy it all day long!
L'Oréal Paris – Infallible Super Slim Eyeliner: This liquid eyeliner provides you with up to 12 hours of wear without fading, smudging, or flaking. It's also suitable for the most sensitive eyes and contact lens wearers.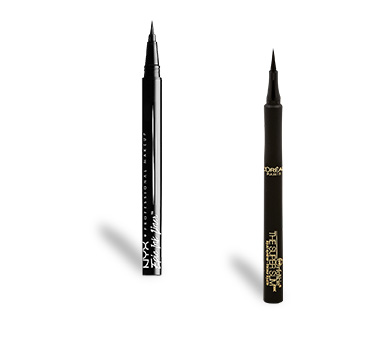 Add a pop of colour
One thing that makes graphic eyeliner so appealing is that it gives you a chance to expand your colour palette with hues of green, gold, and pastel pink. It's a great way to add a touch of boldness and creativity to your look!
NYX – Ultimate Festival Shadow Palette: Hot pink, vibrant orange, electric purple... Discover an array of 16 highly pigmented, blendable shades in this eyeshadow palette. Choose your colours, dust your inner corners, and contour your eyelids with the metallic pigments in this palette to create a uniquely festive look!
NYX – Epic Wear Metallic Liquid Liner: Now available in six metallic shades, ranging from fuchsia metal to teal metal, this semi-permanent liner lasts up to 36 hours without cracking, smudging, or fading. Its fine, flexible tip allows you to maximize possibilities as you experiment with a variety of styles and patterns.
Put some glitter on it
Why stop at colour when you can add a touch of shine and glamour to your look with glitter?
Lise Watier – Eye Glitter Liner: For a look that sparkles, apply a fine line of this eye glitter along your upper lashes. Its long-lasting formula will keep you looking like a starlet all night long.
Try double liner!
In 2022, one trend involves mixing and matching two different eyeliner shades. You can combine bright colours or adopt a more understated look by mixing black with glitter. The only limit is your creativity!
Hair
In addition to all the oversized hair accessories we've seen pop up in recent months, in 2022, we're being introduced to a new hair tool that promises to simplify hair styling and help us look our best. Learn all about the newest beauty tool people have been raving about over the past few months.
The hair-dryer brush
Introducing the hair-dryer brush: A new 3-in-1 styling tool that will replace your hair brush, flat iron, and blow dryer. In other words, the hair-dryer brush lets you dry and style your hair in a single step. The main reason this new accessory is gaining so many new fans is because it's extremely effective at drying, styling, and adding volume to damp hair. It can also add new life to dry hair that was styled the day before. It's a great way to simplify your hair-styling routine!
Revlon Combine – Salon One-Step Hair Dryer and Volumizer: This tool is the perfect way to get fuller, shinier hair without wasting time. Its unique, lightweight oval brush lets you achieve frizz-free volume and beautiful curls at the ends in a single step! It also gives you full control with its unique vent pattern and three heat settings.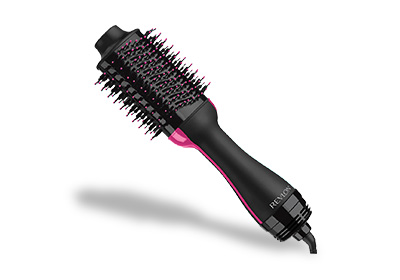 Don't forget the heat protection spray!
Before you use a heated tool such as a hair-dryer brush, always make sure to protect your hair by applying a heat protection spray.
Skin care
In 2022, we're choosing skin care products that are simple, vegan, light, and made of natural ingredients. In fact, gentle at-home micro-treatments are a great way to achieve a radiant complexion, even if you have very sensitive skin! Let's take a closer look at this year's spring skin care trends.
A bright complexion
It seems everyone wants to achieve a brighter, more luminous complexion this year. Here are two suggestions for tools that will help you get the glow you're after.
Covergirl – Clean Fresh Skin Milk Foundation: This 100% vegan foundation is made with a delicate infusion of coconut milk and aloe vera that masks discolouration, hides imperfections, moisturizes the skin, and enhances your natural complexion. Use it to give your complexion a dewy glow that lasts all day!
Looky – Double Quartz Face Roller: Reap the benefits of rose quartz to make your skin instantly radiant! This roller will help illuminate your complexion, detoxify your skin, relax your muscles, and reduce imperfections. Use it twice a day on your entire body to maximize its effects.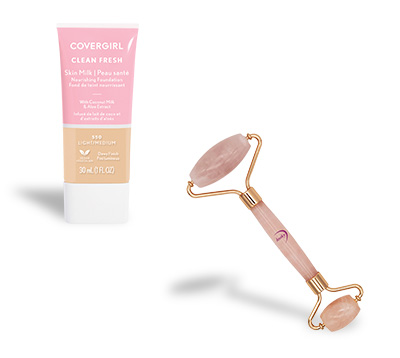 Blush is back
Blush came back in full force in 2021, and it's not going anywhere. Whether you use it in its cream, powder, or liquid form, blush is the ultimate beauty tool when it comes to enhancing your complexion.
Marcelle – Cream Blush: This blush is perfect for anyone seeking to achieve a natural look. Hypoallergenic, fragrance-free, and enriched with vitamin C—it comes in a variety of shades to suit different skin tones so that you can be radiant every day.
Vitamin E (tocopherol) products
After hyaluronic acid, vitamin C (ascorbic acid), and bioretinol, vitamin E (also known as tocopherol in the beauty world) is taking centre stage and showing up in all our skin care products. This isn't surprising when we consider the extraordinary antioxidant and anti-inflammatory properties of vitamin E—which is particularly effective at relieving dry skin, especially when it's combined with vitamin C. Here are two product suggestions that follow this trend!
Zorah – Pure Argan Cosmetic Oil: Used for centuries, argan oil is very hydrating and has antioxidant properties that revitalize the skin, hair, and nails. Learn more about the beneficial properties of this precious oil with this 100% local, high-end product for your hair, face, and body.
Avène – A-OXitive Antioxidant Water-Cream: Enriched with moisturizing agents, vitamin C, and vitamin E, this antioxidant thermal water protects damaged skin. In addition to soothing, softening, and brightening the skin, this water-cream has a refreshing texture that feels amazing!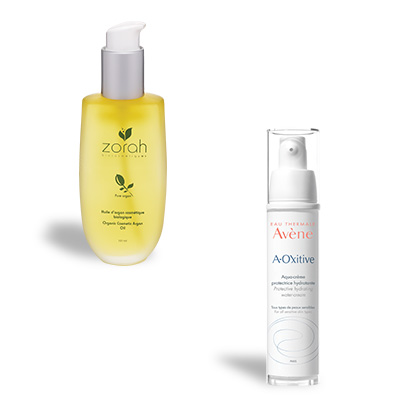 Lip colour
Wondering what lip colours are in this year? Here are a few suggestions for colours you should try in 2022!
Nude/peach
This fleshy, versatile colour has a plumping effect for the lips and works with all skin tones and natural makeup looks. Most importantly, you want to choose a shade that closely matches your skin tone.
Lise Watier – Rouge Gourmand The Nudes – Brioche: This nude lipstick moisturizes, softens, and plumps the lips while reducing the appearance of fine lines and wrinkles.
Purple berry
This is the perfect colour to add shine to your lips. Just make sure to choose a glossy or semi-translucent texture. You can also tone things down with a touch of lip gloss.
Lise Watier – Rouge Gourmand Lipstick in Sweet Berries: Available in many shades of purple, this lipstick adds volume to the lips while moisturizing and softening them with its rich, comfortable, creamy formula.
Peach
Whether you prefer a matte or glossy texture, peach lipsticks are a great way to achieve a bright, velvety, sun-kissed look. As a bonus, it looks great on any skin tone!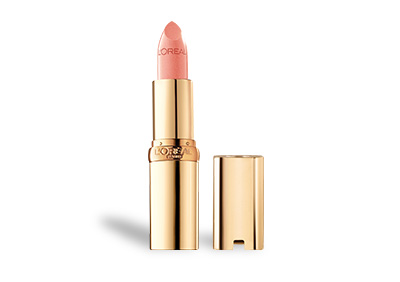 Gloss
Of course, you can always add a touch of shine to your lips by opting for a lip gloss over a matte lipstick. In fact, this is another lip trend for 2022.
L'Oréal Paris – Glow Paradise Lip Balm-in-Gloss: This silky liquid balm is infused with pomegranate extract and hyaluronic acid to moisturize, revitalize, and pamper your lips and deliver a healthy, radiant appearance. In addition, its gentle, non-sticky, hypoallergenic formula is suitable for all skin types, even the most sensitive lips.
Maybelline – Lifter Gloss: This lip gloss is enriched with hyaluronic acid to soften, moisturize, and plump your lips while adding a high-shine effect.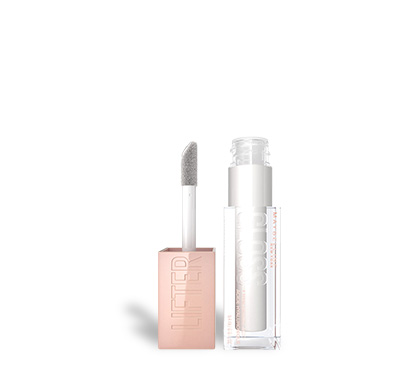 Classic red
This timeless colour never goes out of style. It's sure to elicit passion and turn many heads, no matter what season it is! You should definitely give this classic, versatile colour another spin.
Pupa – Volume Lipstick in Red Passion: Get fuller, more hydrated lips as soon as you apply this red passion lipstick. Your lip volume will increase by about 5% after your first application and by 12% after seven days of use!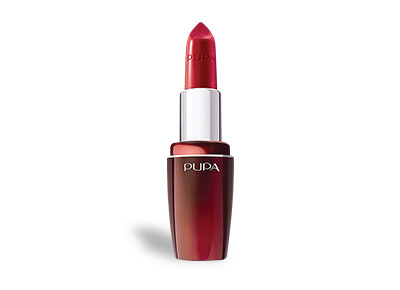 Keeping things natural
More than ever, consumers are thinking about their ecological footprint when shopping for beauty products. One of this year's main beauty trends for spring involves choosing natural, vegan, organic, and cruelty-free products. Similarly, more and more people are focusing on Quebec-made beauty products in an effort to support local businesses. Here are a few suggestions for green beauty products you can try today!
Dr. Hauschka – Rose Day Cream: With extracts of wild rose hips, rose petals, shea butter, and avocado oil, this day cream protects, revitalizes, moisturizes, and strengthens the skin, leaving it silky smooth.
Nuxe – Melting Firming Cream: This fast penetrating melting cream is made with almond and orange blossom petals to firm, soften, and rejuvenate the skin.
CHANV – Bath and Massage Body Oil: Made with 47.5% hemp oil, this moisturizing body oil promotes relaxation, reduces itching, and will make you feel like you're relaxing in nature. What's more, it's a local product!
Zorah – Anti-Aging Night Complex with Bioretinol: Derived from bakuchiol flower seeds, phyto-retinol, and argan oil, this powerful anti-aging complex works overnight to reduce the signs of aging and the appearance of age spots.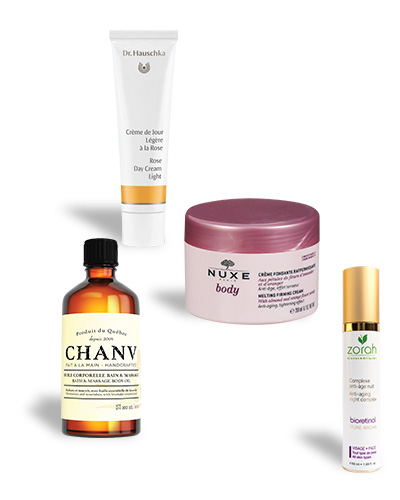 Stop by one of our stores to learn all about the latest beauty trends!
Talk to our team of pharmacists for inspiration and advice about beauty products that are tailored to your needs.