Eliminate dull, dry flaky skin and flaunt a brand-new complexion! No need for pricey lasers, peels or a weekend at the spa. Renew your skin by simply super-charging your beauty routine.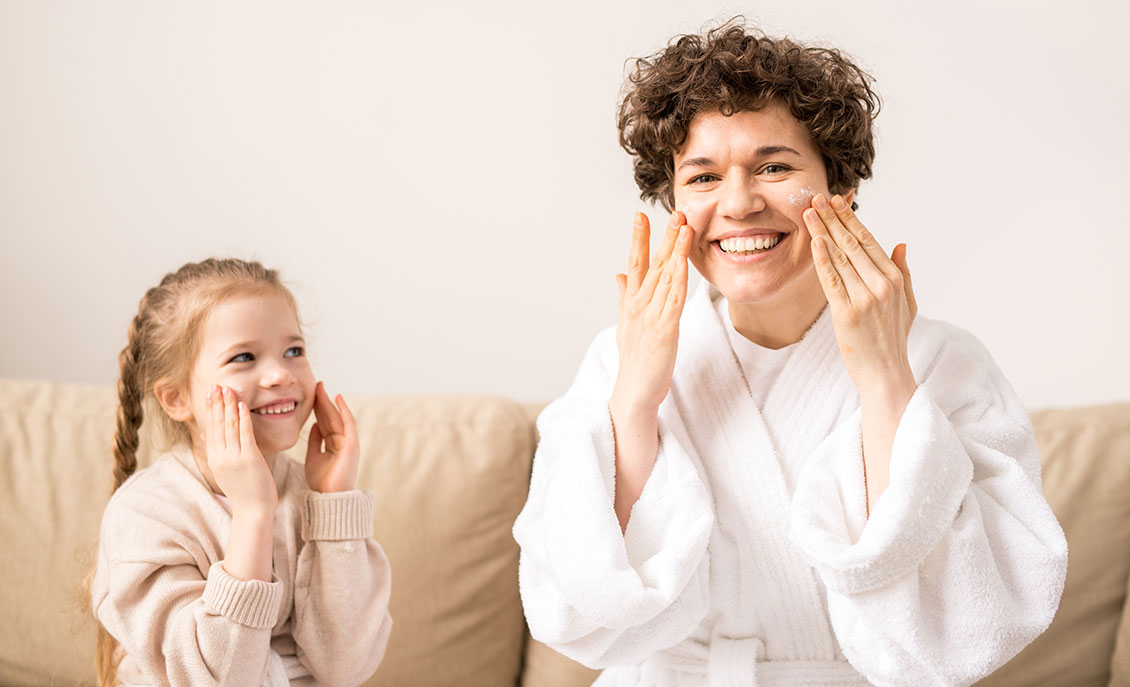 Give dry skin the brush-off!
Beauty editors and facialists rave about vibrating brushes that reduce the look of enlarged pores and uneven skin tone. This high-tech way to cleanse your face revs up micro-circulation so your skin is glowing, dewy fresh and amazingly clean.
We like: Vitry Face Care Rotating Face Brush
This powerhouse brush rotates 320 degrees with 2 speeds, slow for an ultra-gentle cleansing or fast to eliminate dead skin cells and offer deep down cleaning. It comes with 2 interchangeable heads: an ultra-gentle brush that perfectly cleanses and limits water spray and a conical sponge tip for targeted cleansing on face, sides of nose and other hard to reach areas. It leaves your skin smoother, more radiant and velvety-soft.
Facial Oil for fabulous skin
We know, lots of women think oil and complexion don't mix, but trust us, the new facial oils are dry, non-greasy and pack a dollop of benefits that you might not be aware of. They are great for preventing the inflammation that is often caused by some anti-aging treatments, like glycolic acid and retinol. Simply apply a few drops after your nightly anti-aging treatment to instantly comfort skin and prevent irritation.
An added bonus? The molecules in the oil act like sneaky carriers, tricking the skin into letting retinol and glycolic acid deep into the skin without irritating the surface.
Facial oils plump up dry, slackened skin, so they are ideal for mature women. They are lipophilic, or fat-loving in laywomen's terms, which means they pass though skin's lipid layer faster than creams, preventing water loss and plumping skin with moisture more effectively.
Cleanse your skin with facial oil
If you want to nourish your skin as you wash it, give oil cleansing a try in the evening. Here's how:
Pour oil in the palm of your hand and rub hands together to warm oil
Smooth over your face and gently massage to remove makeup and impurities
Take a washcloth and run warm water over it.
Place washcloth over face and allow it to stay until it cools. Gently wipe oil away.
Mask appeal
With the change of seasons, a weekly mask is a must to renew your complexion.
Try a mask that doubles as a gentle exfoliation session to bring a spa sensation into your beauty routine.
We like: IDC Trilogy Mask, a purifying scrub mask that offers a triple action: it removes dead cells, restores radiance and preps skin to better receive and benefit from your moisturizer.
So what are you waiting for? Spring clean your beauty routine for a fresh, new look, in tune with a beautiful new season!