Wearable technology and equipment-free training will be big trends this year! The first tracks everything while the second lets you exercise anywhere, anytime.
Got your exercise goals for 2016 up and running? Great! You've reached your target healthy weight? Or perhaps you still have a few pounds to lose? Wondering what type of exercise to do to slim down? Here are some options to help you shed those extra pounds.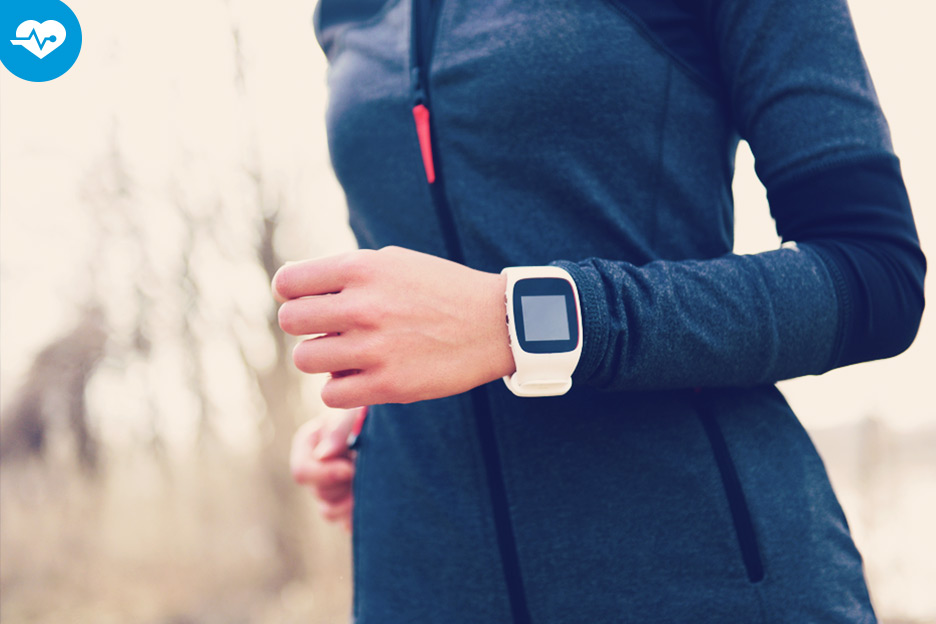 Technologie portable
The American College of Sports Medicine (ACSM) has revealed its 2016 fitness trends, and for the first time, a technological device rather than an activity is topping the list: wearable technology (or wearables). Smart watches and wristbands coupled with their mobile apps will be trending this year, ousting other types of exercises.
The Fitbit wristband, introduced just a few years ago, tops the sales charts. It can track the number of steps taken and floors climbed, your sleep, and heart rate, and even suggest daily goals. Wear it and you'll soon be hooked!
The Apple Watch is in second place, with its thousands of apps already available thanks to the iPhone. Which one's for you? There's something for every taste—the choices are endless!
A variety of other devices will be on the store shelves this year. Do your research based on your budget and check the quality of each before making your purchase.
Body weight training
Simple and effective, this type of training can be done anywhere. All the muscle groups can be safely involved. There are even benefits for those in menopause or andropause. Furthermore, it's easy to adjust the intensity level to each person's physical condition.
High-intensity interval training
This type of training has been trending for several years now and remains near the top of the list this year. Why? Because the exercises are very effective in losing weight and improving physical condition. However, activities such as CrossFit, boot camp and obstacles courses are not advised for everyone. Ask the help of a professional near you.
Strength training
Gone are the days when you had to sell the idea of weight training! It's never been so popular. This type of exercise makes it easy to work all the muscles equally in your body. Regard weight training as an investment: efforts made today will, over time, accumulate interest (muscles) and the benefits will be felt in your posture, energy and strength.
Yoga
Yes, yoga is in great shape! Even if it has been popular for well over a decade, yoga still plays a role in modern society and is now practiced more than ever. Stretching, posture, muscle strengthening—there are lots of benefits to yoga. It's also a great help in managing stress. The new favourites are fat yoga and salty yoga! One is tailored to curvy bodies while the other involves Himalayan sea salt (even on the walls)!
No more excuses for not exercising!
The most difficult part will be choosing what to do. Don't hesitate to ask your pharmacist for advice if you're not sure where to start.