It's back-to-school season and back-to-lunch-box planning! Rest assured, there are simple tricks that will allow you to combine a healthy diet, speed-packing skills and tasty food! Sophie Bourdon shares 2 lunch recipes you and your children will love (you'll find the recipes at the end of this article).
video in french only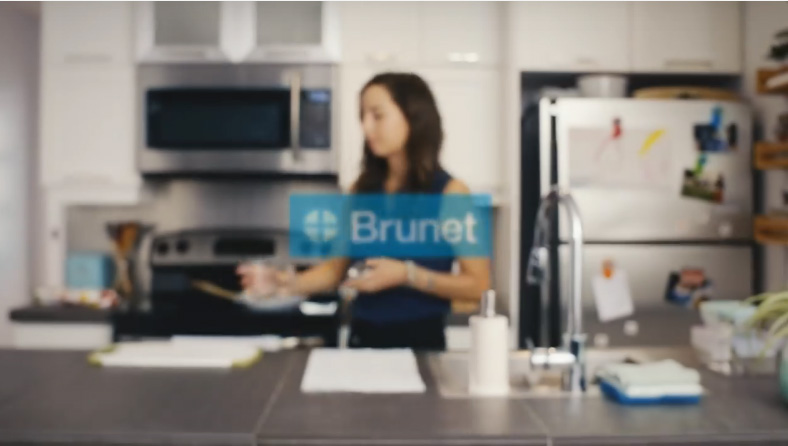 Plan ahead
Planning is the key to a healthy lunch box! It helps cut prep time and avoids you being stuck without meal ideas. Develop menus in advance and plan on buying the necessary food. Enjoy the weekend to prepare salads, pasta, brown rice, boiled eggs, etc. This way, you'll have plenty of food ready to use for lunches.
Focus on balance
Give your child the energy he needs: a balanced and nutritious lunch leads to better performance in school.
To get there, make sure to include, in his lunch box, at least one food from each of the four food groups (fruits and vegetables, meat and alternatives, dairy and grain products).
Stock up
Stock up on basic foods to help you quickly whip up nutritious lunches. Salmon, tuna and canned legumes make delicious, protein-rich salad meals. Dried fruits, nuts and unsweetened fruit sauces are also interesting because they can easily be stored for several months. When preparing meals, keep individual portions of leftover chili, soup, stew, lasagna or chicken in the freezer.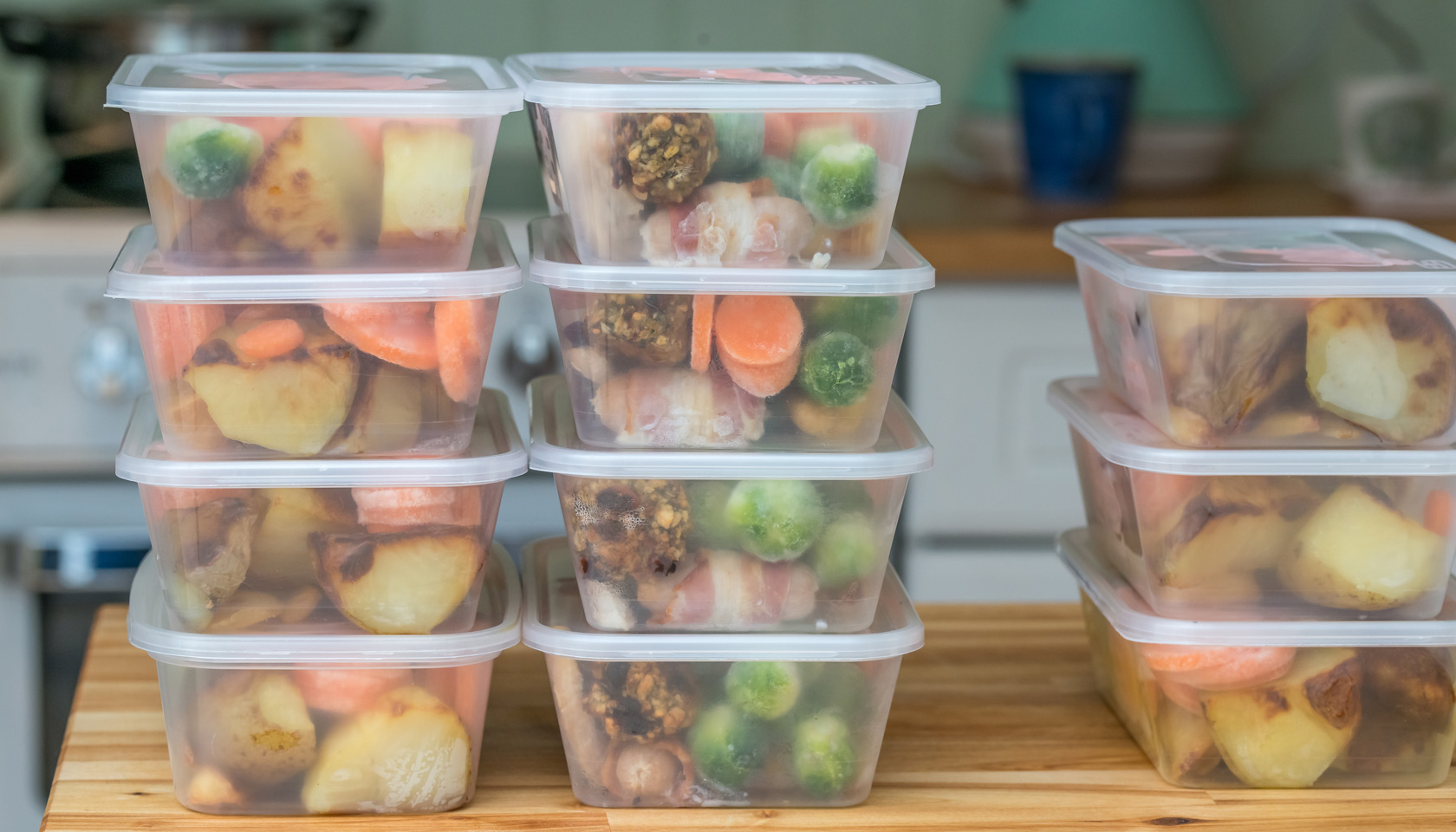 Cook for many
Supper leftovers represent a simple and quick solution for nutritious lunches.
So remember to double your recipes or to cook more meat, vegetables, rice and pasta you'll then be able to turn into salad meals for lunch the next day.
Opt for smaller portions.
Small portions of several different meals are often more appreciated than one big main course. In addition, very large quantities may discourage some children. For example, place different foods such as crackers, cheese cubes, raw vegetables, fruit wedges, etc. in a box with compartments.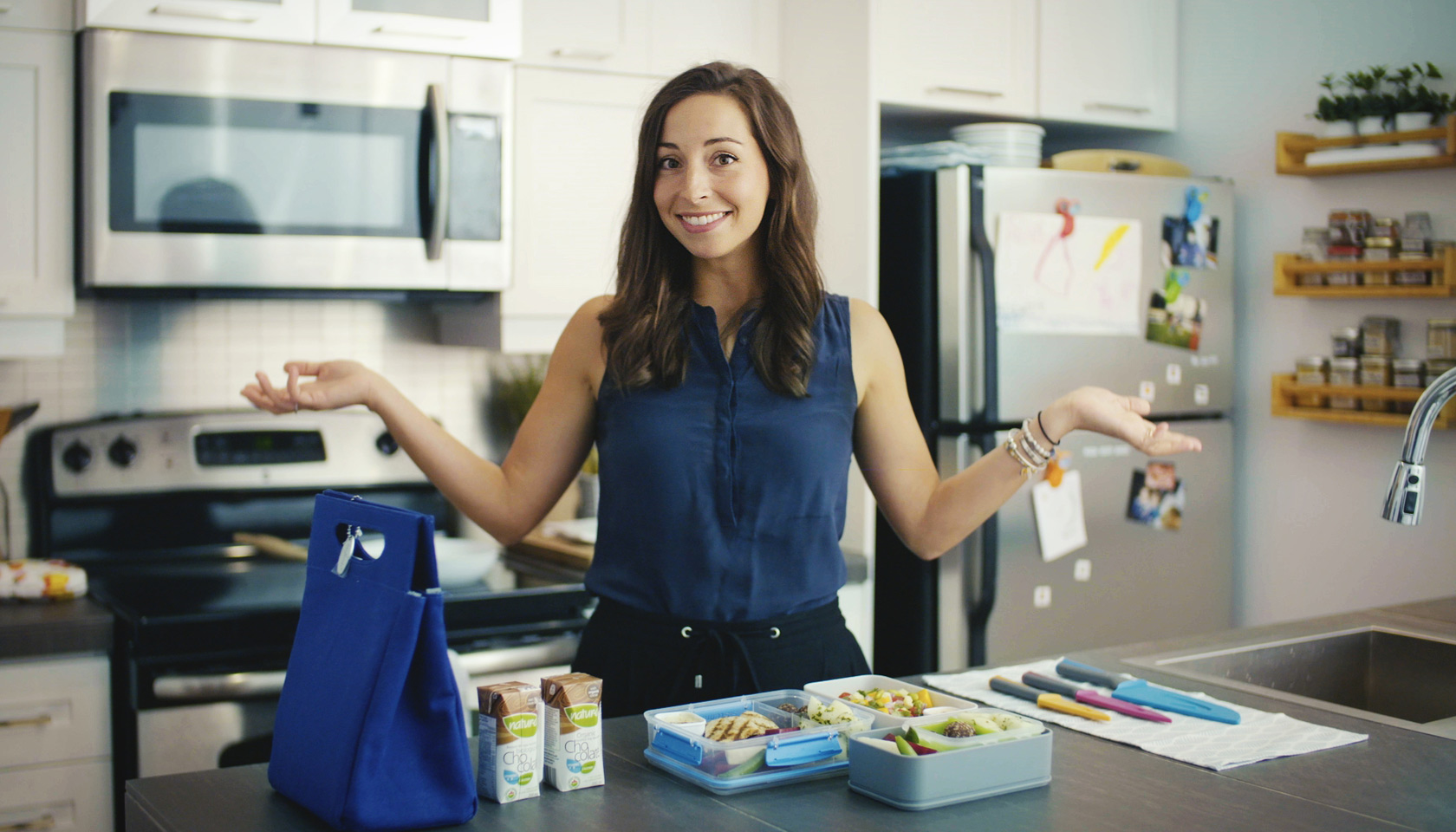 Be creative
The monotony is the lunch box's worst enemy! Feel free to vary the foods, shapes, colours, textures and flavours. Get new ideas on the Internet or in cookbooks. When trying new foods, don't be afraid to think outside of the box. by adding, for instance, homemade energy balls to your lunchbox! Bon appétit!
Want to try one of Sophie Bourdon's recipes from the video? Follow this guide!
Salad / quesadilla:
Quinoa
Edamame
Cherry tomatoes
Mango
Cubes of roasted sweet potatoes
Red onion
Spinach
Aged cheddar
(Whole wheat tortilla)
To make the tortillas, mix the ingredients listed above in a food processor. Lay a tortilla on a pan, then cover with a bit of shredded cheese. Spread a few tablespoons of the vegetable mix on the tortilla. Add a bit more cheese, then cover with a second tortilla. Cook both sides until the tortilla is golden and the cheese melted.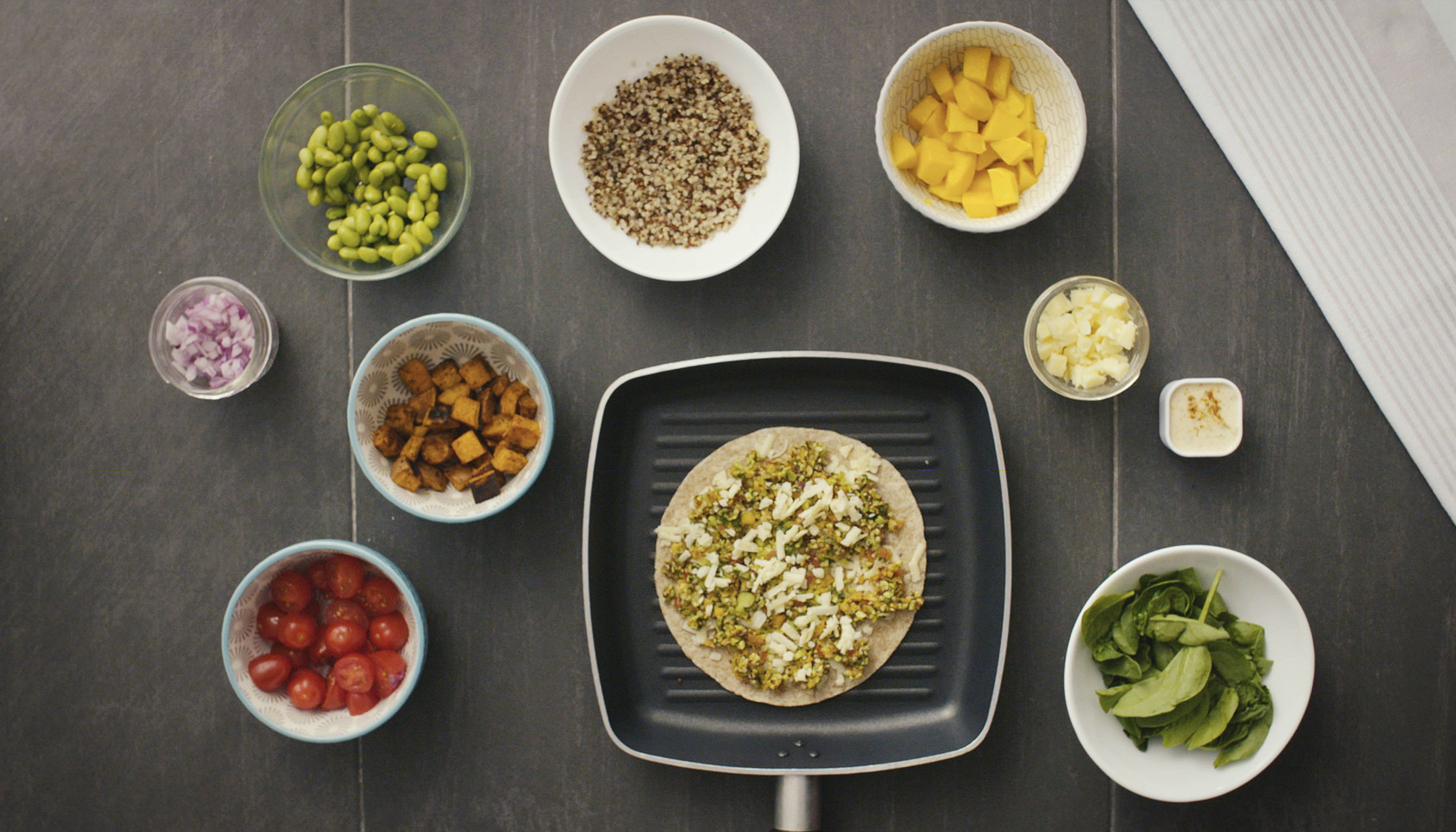 Energy balls:
Almonds 1 cup
Unsweetened coconut 1/2 cup
Cocoa 1/4 cup
Cinnamon 1/2 teaspoon
Vanilla 1/2 teaspoon
A pinch of salt
1 cup of dates
Grind the ingredients above into a granular flour. This is the texture you want! Add 1 cup of Medjool dates, form the mixture into balls, and freeze the extras if needed.