Angina occurs when your heart works too hard and can no longer keep up the pace. As such, angina is a warning sign that you are at increased risk of a heart attack. Luckily, it's never too late to improve the health of your heart and, in most cases, it is possible to control angina (even prevent it entirely) by monitoring the risk factors.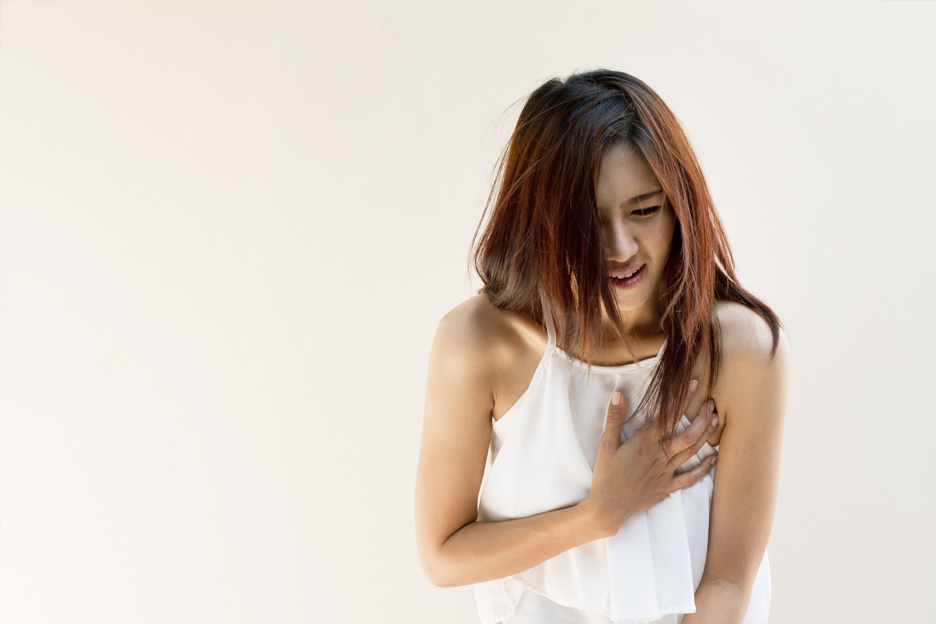 Smoking
Active or passive smoking is the greatest risk factor for heart disease. Quitting yourself and encouraging those around you to quit is the very best thing you can do for your heart.
Blood pressure
Hypertension forces your heart to work harder. It is important, therefore, to monitor your blood pressure regularly, especially because high blood pressure can present without symptoms. Normal readings should be lower than 140/90 mm Hg. For people suffering with diabetes, blood pressure should be lower than 130/80 mm Hg.
Diabetes
Manage your diabetes by controlling your blood sugar. In order to do this successfully, maintain a healthy weight, stay active and take your medications as prescribed. If you think you may not be doing enough, talk to your pharmacist or another healthcare professional.
Cholesterol levels
Keep your cholesterol levels down by eating foods that stimulate good cholesterol (HDL), like fatty fish, omega-3 rich oils (particularly colza, nuts and soya), vegetables and legumes. On the other hand, avoid foods that are high in bad cholesterol like fried foods, luncheon meats and store-bought baked goods.
Weight
Reduce the risk of angina and other heart diseases by reaching and maintaining a healthy weight. Find out what your target weight is by measuring your body mass index (BMI). Ask your pharmacist to measure it for you and to advise you according to the results.
IMPORTANT
It is crucial to consult your doctor or pharmacist is you are experiencing symptoms of angina for the first time, if your attacks become more frequent and stronger or if they seem to have changed. Also, if the pain lasts for more than 15 minutes after you have rested or is accompanied by specific symptoms (nausea, vomiting, sweating, breathlessness, or pain radiating to the jaw, back or arm), dial 911 immediately. What you first thought was angina could very well be a heart attack, a medical emergency.
Nitroglycerin
Medication containing nitroglycerin may be prescribed to you. Nitroglycerin relieves angina symptoms by increasing the flow of oxygen to your heart.
During an angina attack, a nitroglycerin spray can provide quick relief. Always keep your spray at hand and check its expiration date. Be sure to sit down before using it to avoid dizziness or falling. Spray it on or under the tongue. This medication must not be inhaled. Consult your pharmacist if you are having difficulty with the recommended technique. During an angina attack, you can use your spray once every 3 to 5 minutes for a maximum of 3 sprays. If your symptoms don't improve after a second dose, call emergency services: your condition requires immediate medical care.
All medications and natural health products can cause serious side effects or interactions with other medications. Carefully read the instructions, warnings and patient information sheets provided by the manufacturer and consult your pharmacist when purchasing medications or natural health products. Keep out of the reach of children.

Certain products, foods or changes in lifestyle may not be appropriate for you. Always consult your pharmacist or a healthcare professional to make sure.