Has your usual morning coffee or spaghetti sauce upset your stomach lately? Do you feel a burning sensation in your throat, a bitter taste in your mouth or even pain or heaviness in your abdomen or sternum?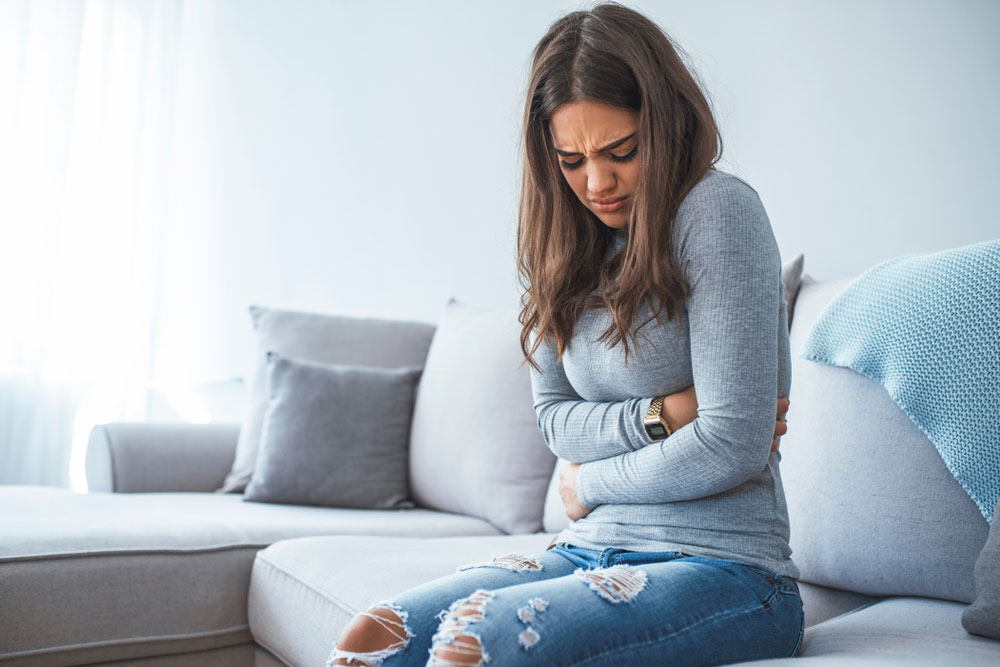 You may be suffering from gastroesophageal reflux or dyspepsia, commonly known as reflux or indigestion, or from another, less common form of digestive disease.
While uncomfortable and inconvenient, diseases of the esophagus and stomach are relatively common and generally do not cause serious complications. Nevertheless, it is important to discover the cause and treat it since, in some cases, it can be a symptom of a more serious problem.
Gastroesophageal reflux
About 30% of the Canadian population experiences periods of gastroesophageal reflux. Reflux is when the stomach's acid flows back into the esophagus, causing a burning sensation and irritation (heartburn).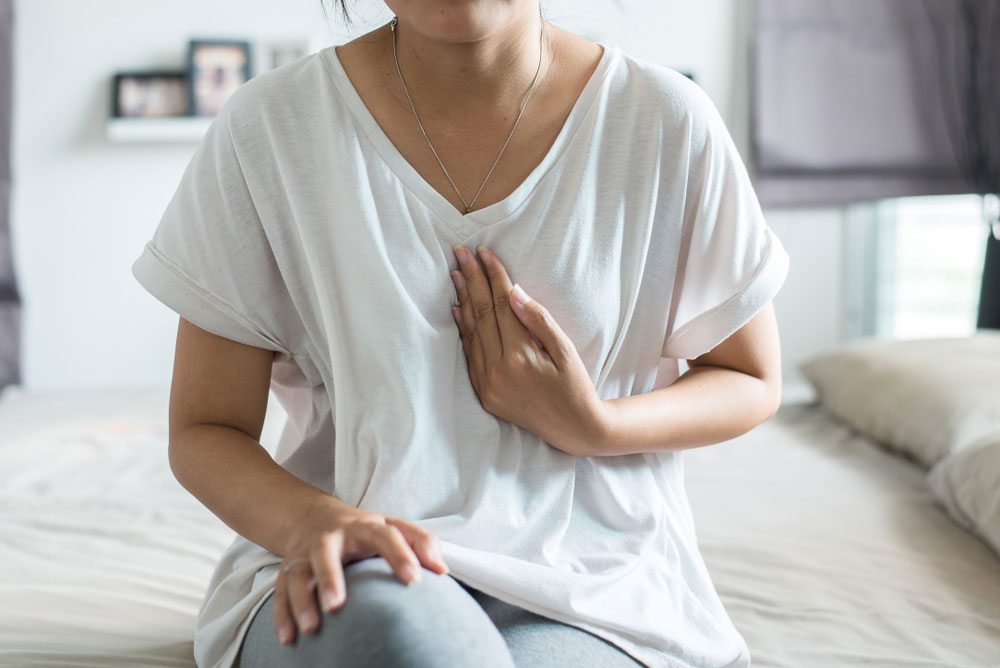 Dyspepsia
Dyspepsia is characterized by pain or discomfort in the upper area of the abdomen after eating and is generally caused by excessive stomach acid. Since it is one of the symptoms of gastroesophageal reflux, it can leave a bitter taste in your day-to-day life, literally and figuratively. That's why it is recommended to identify the factors underlying this unpleasant condition.
Stomach ulcers
Stomach ulcers are lesions that form in the lining of the digestive tract. The resulting pain, which can vary in intensity, is acute when stomach acid comes into contact with these lesions. Multiples factors, such as stress or throat bacteria, can lead to the appearance of these lesions.
There are several ways to treat this condition, as long as the cause is known. If you think that you may have stomach ulcers, don't wait to address the problem since, over time, complications such as bleeding may occur.
Esophagitis
Esophagitis is an inflammation of the esophagus and can be caused by bacteria, stomach secretions backing up into the esophagus or certain medications.
If it becomes chronic, this condition must be taken seriously since it can cause a gradual and significant narrowing of the esophagus, which will prevent the affected person from eating properly. In extreme cases, it can even develop into cancer.
Cystic fibrosis
This rare and poorly understood hereditary disease mainly affects the digestive system and lungs. In Canada, 1 in 3,600 children is born with the disease.
A person with cystic fibrosis cannot absorb food properly because the pancreas no longer functions properly. Associated symptoms include weight loss, delayed growth, vitamin deficiencies, stomach aches and diarrhea.
No cure for cystic fibrosis exists at present, but patients have access to treatments that can slow down the disease's development and help relieve symptoms.
We take your digestive health to heart
Generally, digestive diseases are not life-threatening, but they can put a damper on your enjoyment of life. If you suffer from this type of problem, do not hesitate to speak with one of our healthcare professionals at a store near you.
They will help pinpoint the cause, and the advice they provide will allow you to put an end to the heartburn and other discomforts as quickly as possible. Brunet is your first stop for all your health-related questions!