No matter what type of traveller you are—adventurer or "beach bum", planner or carefree, sensible or excessive—you will undoubtedly benefit from being prepared to prevent minor or major health issues from ruining your trip. Here is a short guide to help you plan the essentials.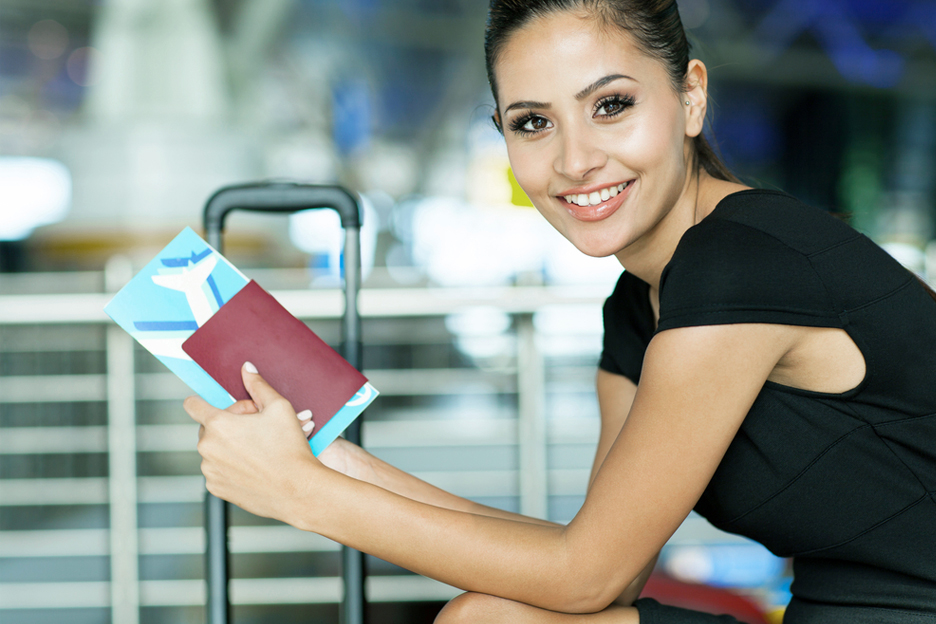 Better plan sooner than later
Are you going on vacation? Wonderful! Your trip is probably well deserved and we hope everything goes smoothly. But whatever destination you choose, the best way to enjoy a great vacation is to plan ahead. Most people don't encounter problems when they travel but sometimes, health issues can come up and turn good memories into moments you would rather forget.
Vaccination: a wise means of prevention
The risk of contracting certain diseases can increase when you visit foreign countries. This depends on several factors, such as the destination and the hygiene conditions there. Your age and overall health can also influence your risk of being infected by certain viruses or bacteria.
Thankfully, many diseases can be avoided thanks to vaccination, thus the importance of adequately planning for vaccines. In fact, some governments require specific vaccines before allowing travellers to enter their countries.
Here are a few tips regarding vaccination:
Before you leave, make sure your vaccines are up to date.
Consider getting vaccinated against hepatitis A and hepatitis B, if you aren't already.
Certain vaccines are optional, but can make life easier during a trip. This is the case, for example, for traveller's diarrhea.
Required vaccines vary depending on your destination. To properly plan for vaccination, consult a health professional or, even better, a specialized travel clinic. These professionals can determine which vaccines you need, as well as your overall health and your vaccination background.
Some vaccines require an interval between doses. In addition, a vaccine's peak effect can take some time to reach. To make sure you are properly protected, plan your vaccines ahead.
For more information, read our Vaccines of travellers file
Preparing a travel health kit
In order to provide for any contingency or health issue that may come up during your trip, think about preparing a travel kit. Your pharmacist can help you with this task. Your kit should include basic items, as well as medications and supplies that are adapted to your needs.
For more information, read more about Your Health Record.
Prescription medication
If you take medication on an intermittent or regular basis, don't forget to bring it with you. People who suffer from chronic diseases such as diabetes, asthma, heart disease, cancer, etc. must be especially attentive to prevent issues from arising during their travels.
Don't forget that when you are abroad, it can be harder to obtain the medication or medical supplies you need, so make sure you don't run out. Here are a few tips if you need to travel with prescription medication or medical supplies:
Make sure you have enough medication for the entire duration of your trip, ideally a little more.
Ask your pharmacist to print a complete, up-to-date list of medications you take. The name and address of the pharmacy should appear on this document. If you have a question during your trip, don't hesitate to communicate with your pharmacist.
Know the names of your medications, the medical reason for taking them and their dosage.
As much as possible, try to avoid getting medication while you are travelling. Some might not meet Canadian standards and could cause problems when you come back home.
Tell your pharmacist that you will be travelling, and include your destination and the type of trip you are planning. They may have advice or tips for you.
For more information, read the Travelling with prescription medication article.
More tips for carefree trips
See your doctor before your departure for a check-up. This can be especially useful if you have a chronic illness.
Ask your doctor to tell you, for example, what kinds of situations would require you to consult a doctor during your travels.
Before you leave, visit a pharmacy or clinic specializing in travel and health. Get information on the most common conditions affecting travellers, such as traveller's diarrhea, malaria and hepatitis, and the ways to prevent or treat them.
Don't forget that your pharmacist can also advise you on issues related to health and travel, so don't hesitate to ask.
The best way to fully enjoy the delightful and unique moments that travelling can offer is to set off for your vacation with peace of mind. We hope this health article will be useful to you and that your well-deserved vacation will be filled with wonderful memories.
Stop by a travel health clinic!
Visit a travel health clinic six weeks before your departure to make sure that you have all the required vaccines for the places you'll be travelling to. It's also a great opportunity to discuss any health concerns you may have about your trip and evaluate your needs based on your destination, the length of your stay and the activities you have planned. For example, they can tell you if you will need to protect yourself from malaria. For more health and travel advice, talk to your pharmacist and visit brunet.ca.
NOTE: All medications and natural health products can cause serious side effects or interactions with other medications. Carefully read the instructions, warnings and patient information sheets provided by the manufacturer and consult your pharmacist when purchasing any medications or natural health products.
Where to find a travel health's clinic?