Fall is without a doubt the prettiest season of all, but its vibrant colours come at a price. If your motivation fuse blows out when daylight is in shorter supply and chilly, rainy days are in the forecast, the following tips may come in handy. After all, health isn't a seasonal concept; it needs to be maintained all year long!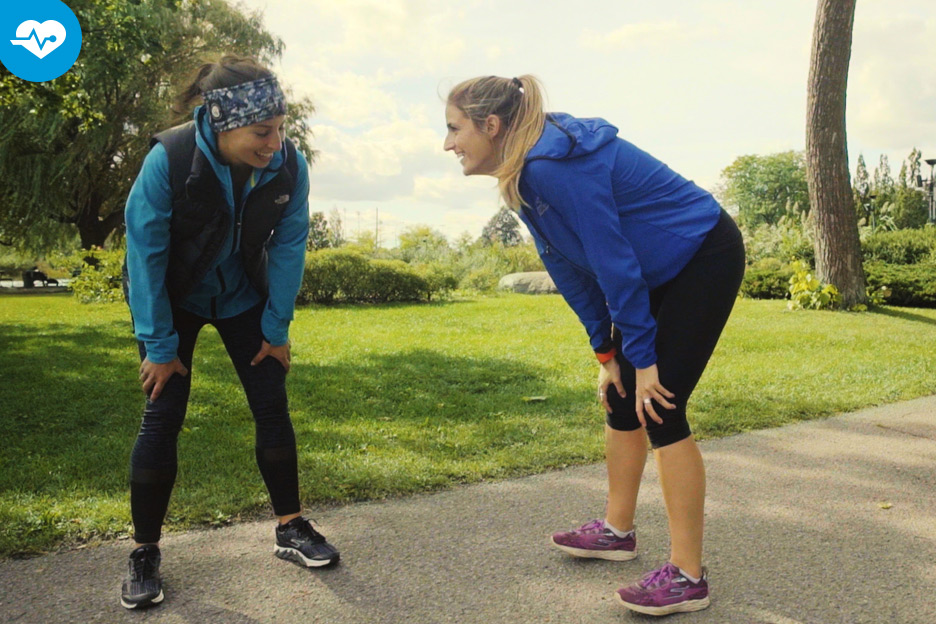 The perfect season to cook up a storm
Preparing meals yourself is the best way to ensure the quality of their ingredients. No one wants to sit down with a steaming bowl of artificial colourings and preservatives! Make the most of fall's less cheerful days to prepare tasty and healthy dishes infused with love.
The fall seasonal transition also heralds the harvest! At the market, you're spoiled for choice when it comes to ultra-fresh local fruits and vegetables that are at the height of their nutritional value. Why not make a pear and leek soup, squash au gratin, plum compote...yum!
Comforting meals that won't weigh you down
While the arrival of the colder season requires that small nutritional adjustments be made to offset the lack of sunlight (e.g., adequate vitamin D intake), there's no need to turn to rich comfort foods that are low in nutrition. In fact, it takes a lot of energy for the body to digest a fatty meal that contains too much protein. Heavy meals increase your risk of stomach upset. For their part, very sweet, low-fibre products, have a yo-yo effect on your energy level. To maintain your energy and stay in top shape, set aside the mac & cheese and pumpkin spice latte and choose a light, nutritious snack instead. A chickpea salad with roasted Brussels sprouts, feta and dried cranberries served with good unsweetened or slightly sweetened coffee is just the ticket. We promise!
Get your zzz's!
As the winter solstice (i.e., December 21, the shortest day of the year) draws closer, available daylight is in shorter supply. An increase in darkness can trigger a series of nervous and hormonal mechanisms that...zzzz...contribute to a feeling of fatigue. To stay alert and avoid yawning fits, adopt good sleep habits and – whenever possible – try to wake up with the sunrise so you can make the most of natural light revitalizing effects.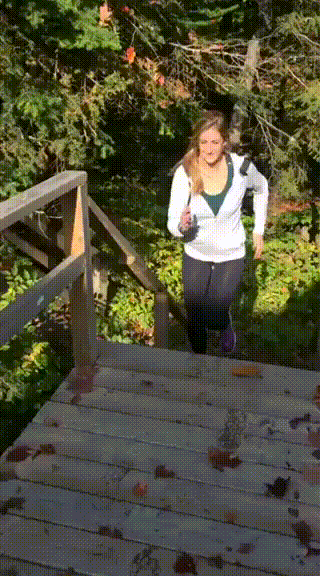 « With a bit of additional planning and effort, you can integrate more sports activities into your schedule and maximize your motivation! »
A) Invest a bit more effort
When you want to reap benefits in life, you must accept the costs that come with them. Fortunately, where physical activity is concerned, you profit from your investment! Indeed, greater well-being, increased energy, improved mood and greater productivity are just some of the benefits you get when you stay active throughout the fall. That said, these wonderful benefits require some effort.
If you're determined to keep up your energy and good spirits this fall, ask yourself whether you're ready to make the necessary efforts. If you are, you must accept that there are no shortcuts. Once you accept this fact, the hardest part is done! Yay!
« Adopt good sleep habits and try to wake up with the sunrise so you can make the most of natural light revitalizing effects. »
B) Plan your schedule
When you have a cavity that needs to be taken care of, you don't wait and see whether time will miraculously take care of the problem. You book an appointment with your dentist!
The same is true when it comes to physical activity! If you've made the decision to stay active, you must plan and set aside the time you'll need during the week. Finally, you need to approach the time you've scheduled the way you would any other important appointment.
« When you want to reap benefits in life, you must accept the costs that come with them. Fortunately, where physical activity is concerned, you profit from your investment! »
C) Make your life easier
When you have a dentist appointment, you aren't excited about going, but you go anyway because it's a scheduled appointment. Try to set up the same mechanism for your workouts by eliminating as many potential deterrents as possible. The idea is to customize your environment to create a habit you'll stick with. Here are some of the factors you can control:
The location: Choose a place that's easily accessible on your route to or from home or work. Or, use your own living room! The goal is to avoid as many detours (deterrents) as possible.
The duration: Be realistic, and consider all the aspects of your life. Maybe you'll be more inclined to work out knowing your session is only 30 minutes long! Better to do a short workout than skip a long one altogether!
The activity: Find an activity that appeals to you and makes you feel good. If you start talking yourself out of it, focus on how wonderful you'll feel afterward.
The people: Teachers, trainers and training partners are all factors that can keep you on track when motivation fails you!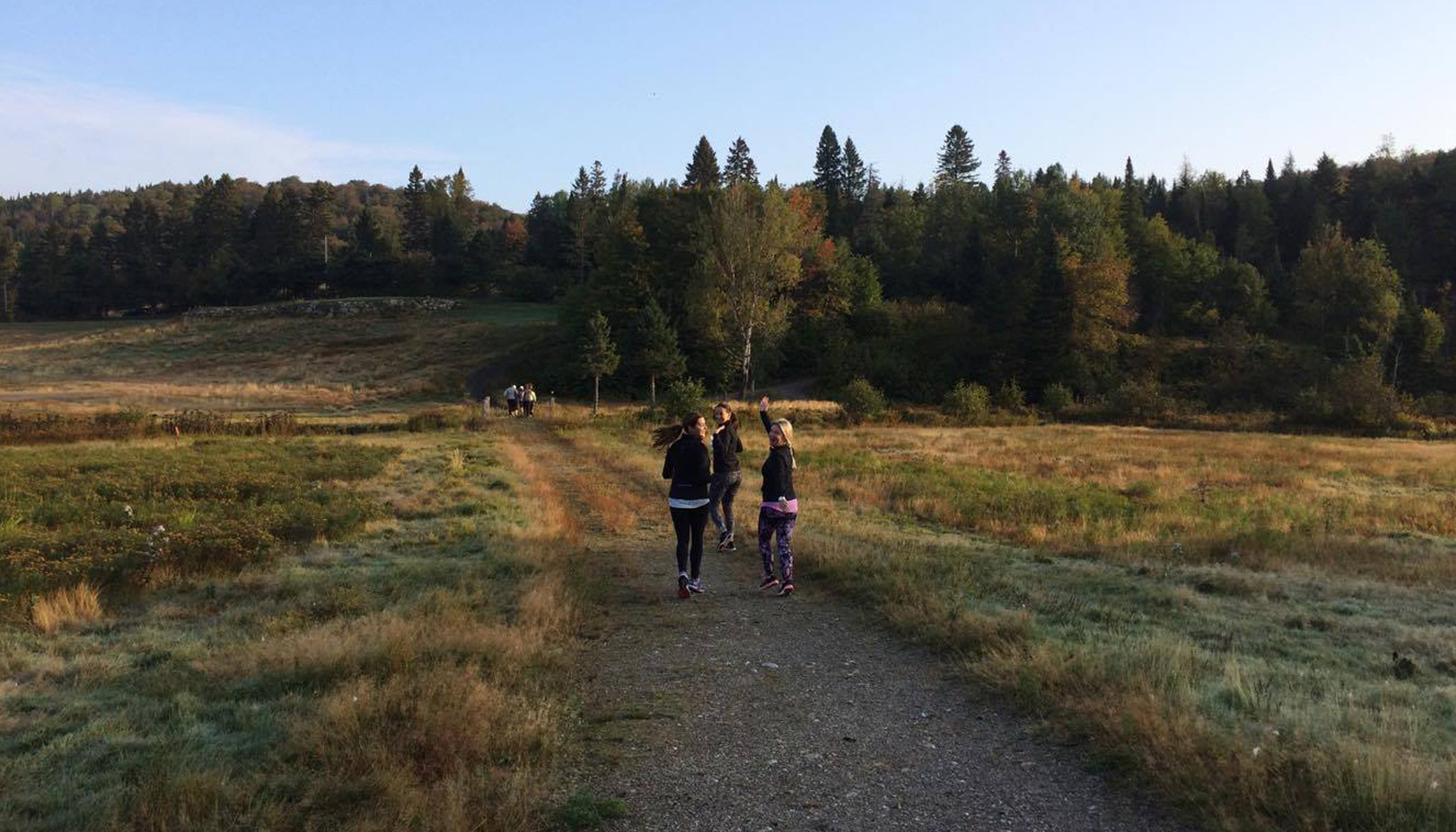 Our job isn't to sell you a pipedream, but to provide you with some tools to help you maintain your health and good spirits. The truth is that it won't be easy and no miracle cures exist. However, if you accept the costs, you're sure to reap the benefits!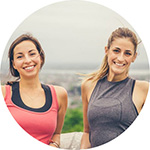 Le Mouvement HappyFitness | Our website
Founded in Montreal in 2012, Le Mouvement HappyFitness is a small business with one mission: convince as many women as possible that being healthy can be A LOT of fun and quite simple! Through outdoor training groups, retreat weekends and private consultations, Chloé (coach), Sophie (nutritionist) and their entire team aim to inspire a healthy and active lifestyle among women.