What's not to love about barbecuing? It means fewer dishes to wash, fewer smells in the house—and the food so much tastier! So why enjoy it only in summer? Barbecuing in winter is actually quite feasible! Here are a few tricks to help you prepare tender filet mignon, grilled vegetables in foil, or beer can chicken throughout the winter season.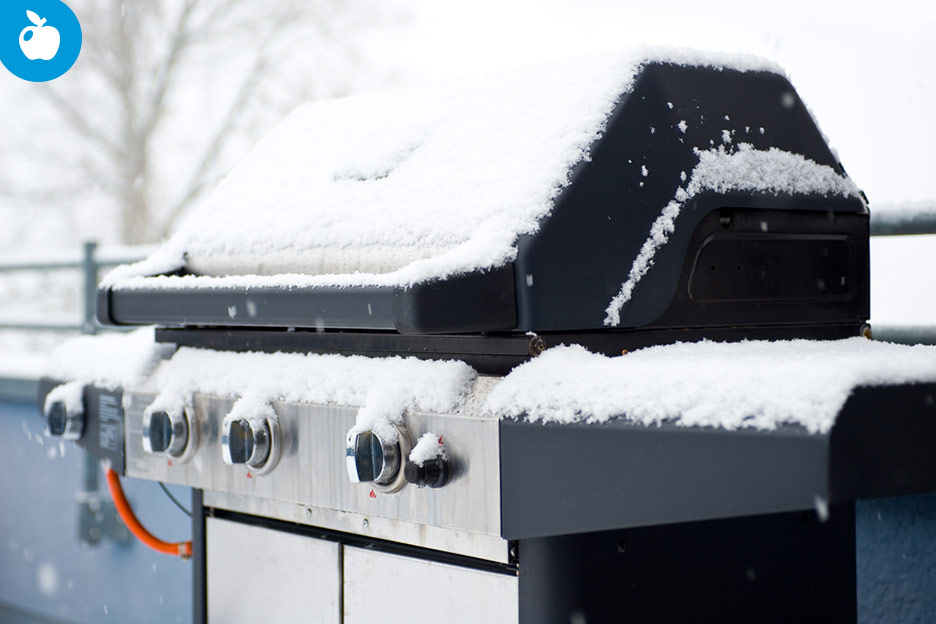 Coping with the cold
Be aware that you'll need a little more propane than usual to counter the cold—up to 50% more for the same cooking time. To maximize the efficiency of your BBQ, avoid opening the lid too often, because you'll lose a lot of heat. Also, your barbecue should be placed in an area that's sheltered from the wind, close to your home. However, to prevent the risk of fire, never place it on a porch or portico or in a poorly-ventilated enclosed space, such as a garage.
Choosing the right meat for the grill
Thinner or smaller cuts of meat cook quickly at high heat. That's why it's best to choose thin steaks, filets mignons, pork loins, butterflied chicken breasts, any kind of fish or even kebabs. The main idea behind these choices is simple: reducing your exposure to the cold and the number of times you need to tend to the barbecue, as well as benefiting from a shorter cooking time. For vegetables, the best choices are asparagus, mushrooms (skewered), cherry tomatoes, green beans, Brussels sprouts, zucchini and snow peas.
What about potatoes?
Go with baby potatoes (ideally cut in half), since sweet potatoes and the usual Russet variety take much longer to cook.
A barbecued dessert?
Did you know that you can cook your dessert on the BBQ at the same time as the rest of your meal? Grilled fruit is a healthy choice! Try grilling thick pieces of pineapple. Simply absorb excess juice using a paper towel and then place on the barbecue. Once grill marks appear, remove and serve with a bit of maple syrup and plain yogurt. As for smaller fruits, such as strawberries, simply pop them on a skewer.
Barbecuing year-round is fun for everyone. Grilled chicken salad is no longer just a summer dish!
Like to learn more about healthy eating? Don't hesitate to ask your pharmacist.