Are you one of those people who are not too thrilled at the idea of taking medication? It is true that one must always act with caution when it comes to medicine, but in terms of safety, natural products are no exception.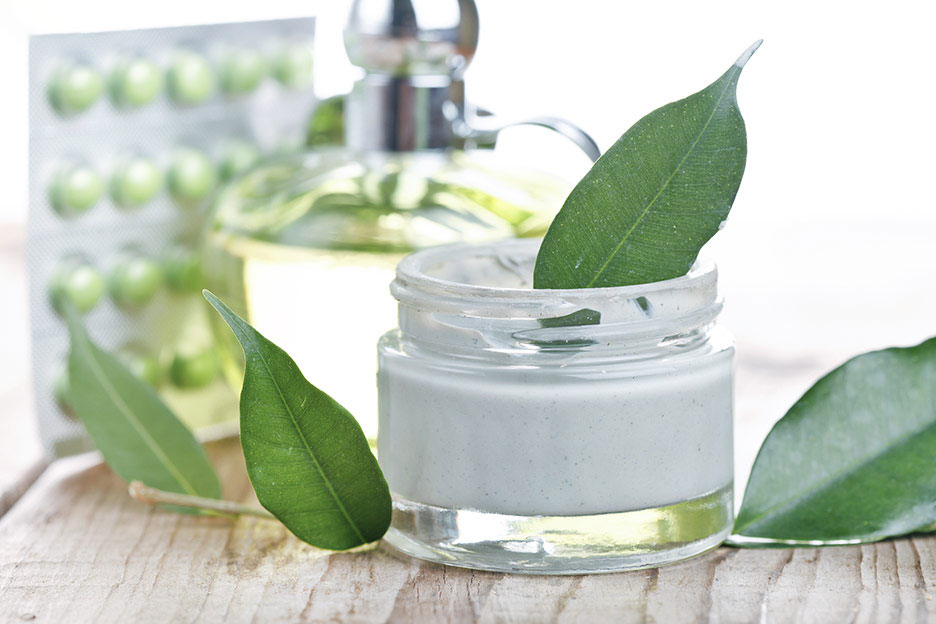 Natural products: not medication?
Some people who hesitate to take medication sometimes show an almost blind trust in natural products. Perhaps it is because of the word "natural," this seemingly magical word that we see more and more in advertisement. Indeed, the phrases "100% natural," "made with natural ingredients," "natural flavours," etc., are written in black and white on a slew of products found on the market. Doesn't the word alone evoke simplicity and authenticity, and doesn't it make you feel warmth and trust?
Resorting to natural products can sometimes be a fine option to treat a medical condition, to prevent it or to stay healthy. But you must be as careful with these products as you would with any other medication, whether prescribed or over the counter. Medication can be defined as any substance having curative or preventive properties for the purpose of human or animal disease. If a substance is considered to be sufficiently active on a pharmacological level to provoke a beneficial effect, it can also lead to certain less-desirable effects. Natural products are no exception to the rule.
What are natural products?
By definition, a natural product is a product based on natural substances that can help re-establish or maintain one's health.
This can include, for instance, the following product categories:
vitamins and minerals;
medicinal plants;
homeopathic products;
Trace elements;
traditional remedies (ex: Chinese, Indian);
supplements (ex: probiotics, omega-3).
The effectiveness of natural products
Without wanting to generalize, it is important to emphasize that, often, natural products are less subjected to rigorous scientific research than the medications used in traditional medicine. Consequently, it can sometimes be more difficult to draw definitive conclusions on their effects, both beneficial and adverse. However, it can happen that a product is extensively studied in a specific medical context. Take glucosamine, for example: several studies have highlighted its effectiveness in treating pain linked to osteoarthritis, a form of arthritis.
Before you presume the effectiveness of a natural product, always ask your pharmacist if studies have been done to prove it. Be careful: false allegations are often spread about a product's efficiency, like, for example, on the Internet. That is why it is imperative to find the source of the information.
The safety of natural products
It is incorrect to believe that any product, because it is considered to come from a natural source, is automatically safe. For instance, mercury, arsenic and foxglove (or digitalis) are all highly toxic, even deadly, substances that come directly from nature.
Although the majority of natural products are safe and don't cause many side effects, they are not without risk. Because they are not usually studied in depth or systematically, the information regarding side effects and risks of toxicity and drug interaction is often lacking. By the same token, it can sometimes be difficult to determine exactly what dose is required to take full advantage of the product's benefits.
Here are the possible risks associated with the intake of natural products:
There may have been shortcomings in the product's manufacturing (ex: contamination or discrepancy between the actual content of active ingredients and what is indicated on the label).
They might be the object of unfounded allegations and, as a result, delay a much-needed medical consultation.
They can contribute to interactions with other medication you take, prescribed or otherwise.
They can cause side effects or allergic reactions, and even toxicity.
For more information on the safety and proper use of natural products, visit Health Canada's website at www.hc-sc.gc.ca. Since 2004, it has been possible to report side effects linked to natural health products. You can also subscribe to advisories, warnings and recalls published by the agency in order to keep up to date with the latest information.
Optimal and safe use
Here is some important advice regarding the use of natural products:
Make sure you never replace an essential medication with a natural product without first obtaining the consent of a health professional, such as your doctor or pharmacist.
Ask your pharmacist if there is scientific proof that justifies using a product in the context that applies to you.
Ask your pharmacist what the product's known side effects are and if it can interact with medication you are taking.
Choose well-known brands that have made their mark, not only in terms of quality, but also in professional integrity and ethics.
Look for products that are licensed (approved) by Health Canada and have been issued a product licence. The labels on these products feature an eight-digit Natural Product Number (NPN) or Homeopathic Medicine Number (DIN-HM). For more information on the licensing of natural products in Canada, visit Health Canada's website at http://www.hc-sc.gc.ca.
You must always keep in mind that the optimal and safest use of medication, whatever its origin, must be a priority. Before taking a substance that can have a therapeutic effect, you should always calculate the advantages and risks associated to its use. And to do so, you must be well informed. Your critical mind is a precious tool at your disposal, so don't forget to use it, whatever the circumstance!