After having worked all your life and finally getting to enjoy retirement, you probably want to slow things down and just take it easy. Still, there are plenty of good reasons why it's important to stay physically active. Here are just 4.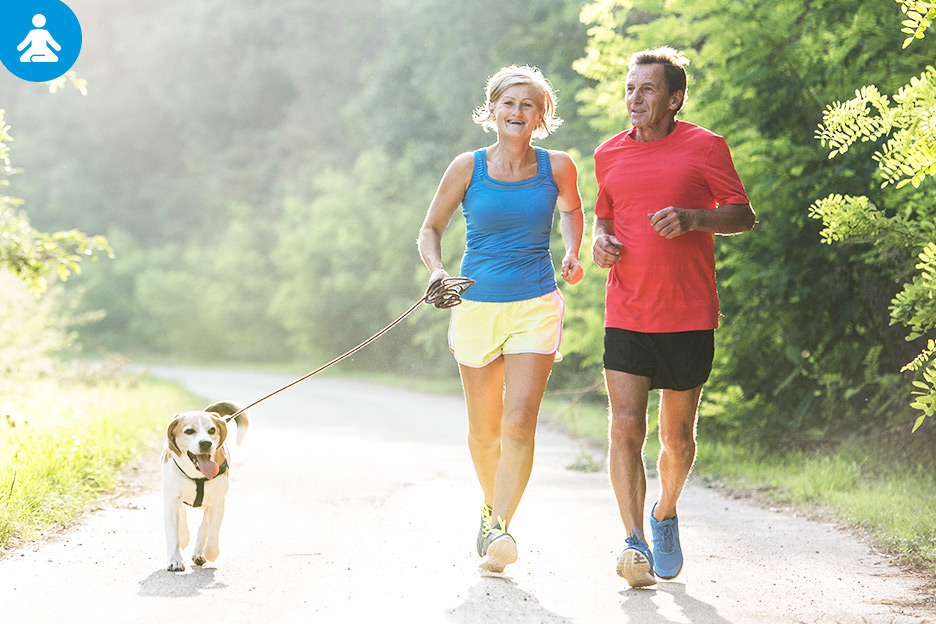 It's good for your mood
Studies show that 30 minutes of sustained physical activity cause the body to release a hormone that, in turn, stimulates the brain's pleasure centre. In addition, another hormone, serotonin, positively impacts anxiety, stress and mood. Studies even indicate that exercise can be more effective than medication to relieve depression!
It's good for your health
It's a documented fact that regular exercise is an effective way to prevent certain diseases like osteoporosis, vascular diseases, hypertension and even some forms of cancer, like colon cancer for example.
It's good for your social life
Retirement can sometimes create a bit of a social vacuum. Practicing one or even several sports is a good way to meet different people and build a whole new social network. Why not ask some of your friends or ex-colleagues to join you?
It's good for your quality of life
Regular exercise will not only improve your sleep, relieve rheumatism and various aches and pains and improve your balance and posture, it will also help you maintain your independence and mobility. The better way to enjoy life that much longer.
Get moving!
If you're committed to doing more exercise, start with activities that will fit easily into your daily schedule, like walking, taking the stairs instead of the elevator, lifting small weights to strengthen your muscles and maintain your bone strength or stretching to improve your flexibility.
Remember that even the smallest activity counts as an exercise! Don't take on too much, though, you could hurt yourself or feel overwhelmed and want to give up.
Choose activities that you enjoy and that work with your daily routine. This will help you stay motivated longer.
If you're considering a more strenuous exercise plan or thinking of taking up a new sport, first talk to your doctor or pharmacist. They can give you the proper advice for your state of health and situation.
Certain products, foods or changes in lifestyle may not be appropriate for you. Always consult your pharmacist or a healthcare professional to make sure.