Vitamin A and beta-carotene are often present in our lives before we even know what they are. As a child, you were probably told: "Eat your carrots—they're good for your eyes!" While this statement is true, there are many other benefits and things to know about these vital nutrients. Read on to learn more!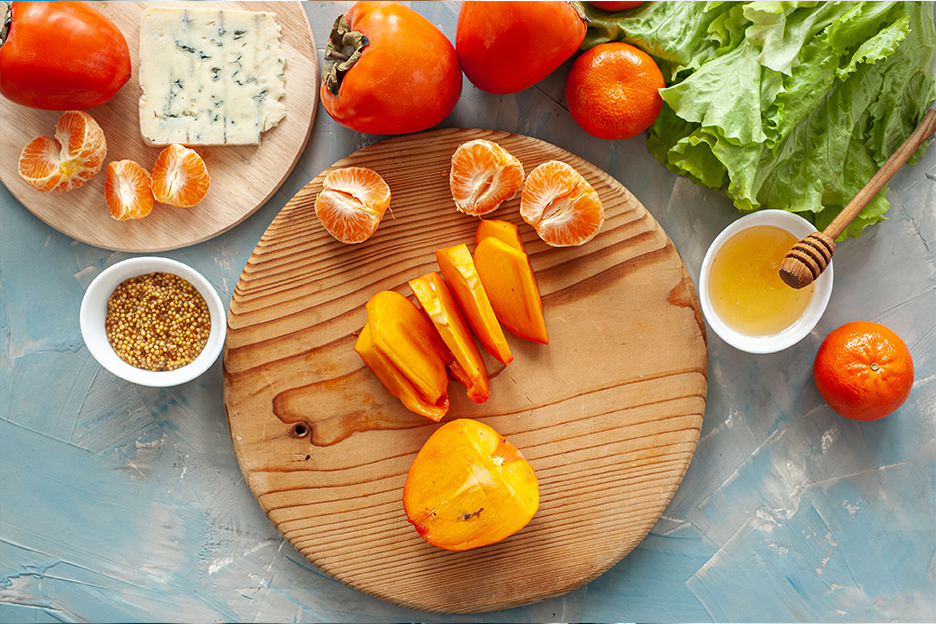 What is beta-carotene?
Most people have heard of vitamin A, but not everyone knows what beta-carotene (or provitamin A) is. Yet this antioxidant nutrient from the carotenoid family is, in a way, one of the primary forms of vitamin A that you tend to encounter. For example, you ingest beta-carotene when you bite into a carrot or other plant-based foods.
Your body then converts the nutrient into vitamin A. Vitamin A also exists in other active forms, such as retinol, which is found in many animal-derived foods, such as dairy products and some meats (especially liver). But no matter what form it takes, it's always essential!
What is the role of vitamin A?
Vitamin A plays an important role in the following:
Eye irrigation
Retina function
Night vision
Regulation of the immune system
Eye and skin cell health
Teeth, bone, hair, and nail development
Vitamin A's antioxidant properties also help prevent a number of health problems, including diabetes and certain cardiovascular diseases.
How much vitamin A do you need?
To reap the most benefits, you need to get enough vitamin A every day. Of course, the recommended daily intake varies depending on your age, gender, and other factors, such as pregnancy. For example, the daily vitamin A requirement for men aged 14 and over is about 900 µg (3,000 IU), while for women of the same age, it is 700 µg (2,330 IU). Your pharmacist can tell you more about your daily vitamin A needs and suggest ways to meet them.
Although it is possible to have excess vitamin A in your diet, this situation is quite rare. Vitamin A deficiencies are more common.
What are the consequences of a vitamin A deficiency?
Although not getting enough vitamin A is more common than getting too much, it's rather rare to suffer from a vitamin A deficiency in industrialized countries. Most vitamin A deficiencies are due to certain diseases (liver disease, celiac disease, chronic diarrhea, etc.) that prevent the body, especially the liver, from properly absorbing the vitamin. Poor eating habits can also be a factor.
Someone with a vitamin A deficiency may experience some of the following symptoms:
Poor night vision (often one of the first symptoms)
Sensitivity to light
Skin problems
Less resistance to infections
Growth problems (in children)
Vitamin A or beta-carotene supplements should not be taken unless under medical supervision.
What are the consequences of vitamin A excess?
Just like a vitamin A deficiency, a vitamin A excess entails certain health consequences. Vitamin A is fat-soluble, which means that it is stored in your body fat if consumed in excess. This can potentially lead to overdose symptoms, such as the following:
Bone or joint pain
Nausea and vomiting
Skin rashes
Weakened bones
Loss of appetite
Headaches
Irritability
Diarrhea
Fatigue
Vitamin A excess is sometimes caused by taking vitamin A supplements when they aren't necessary. That's why it's important to speak with a health care professional to make sure these products are right for you.
The symptoms of a vitamin A overdose can be similar to those of a vitamin A deficiency.
Add vitamin A and beta-carotene to your plate!
The best way to get vitamin A and beta-carotene on a daily basis is through the foods you eat. Vitamin A is found in its natural state in many animal-derived foods, such as:
Cod liver oil
Oysters
Cheese
Meat
Butter
Eggs
Liver
Milk
Beta-carotene is mostly found in plant-based foods, especially yellow, orange, and dark-green fruits and vegetables, such as:
Cabbage
Lettuce
Apricots
Carrots
Squash
Broccoli
Papaya
Mango
Spinach
Raspberries
Sweet potato
Be aware of contraindications!
Be sure to speak with your doctor or pharmacist before taking vitamin A supplements or increasing your daily intake, as this is not recommended for some people.
For instance, smokers should avoid taking beta-carotene supplements because they may increase the risk of lung cancer. The same goes for alcoholics and former asbestos workers.
In addition, a daily vitamin A intake of over 3,000 µg (10,000 IU) can lead to birth defects. Pregnant women should therefore refrain from regularly eating foods that are high in vitamin A, such as those listed earlier. However, there are no contraindications for beta-carotene, as it only turns into vitamin A if your body needs it.
The more colourful your food is, the more flavour, vitamin A, and beta-carotene it will have!
Filling your plate with lots of different colours will ensure you get plenty of vitamin A and beta-carotene—not to mention a tastier meal! And you'll be contributing to the health of your hair, nails, skin, and eyes. What more could you ask for?