Chips, frozen foods, canned soup, sauces, and so on: salt is found in many foods and adds taste to them. However, it can also have multiple adverse effects on your health when you eat too much of it. And you, do you eat too much salt?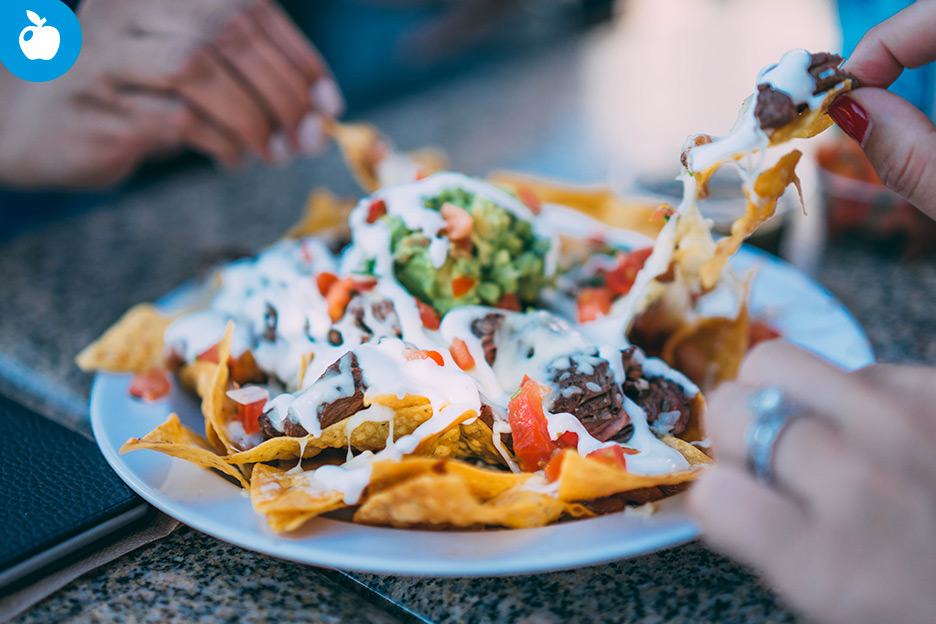 Sodium
Sodium is the sixth-most abundant element in the earth's crust, which is made up of nearly 3% sodium in all its forms. Salt – which is essential to many living organisms (including human beings) – is also found in seawater. It is present in the food we eat – sometimes, unfortunately, in excessive quantities.
To function normally, the body needs a certain amount of sodium, which is found in table salt and in many foods. However, excess sodium can cause hypertension, which is a major risk factor for diseases that affect the heart, kidneys, and the brain.
Target values
The quantity of salt you need to ingest on a daily basis varies with age. Health Canada recommends the following values by age group:
| Age | Quantity of sodium per day |
| --- | --- |
| 0 to 6 months | 120 mg |
| 7 to 12 months | 370 mg |
| 1 to 3 years | 1,000 mg |
| 4 to 8 years | 1,200 mg |
| 9 to 50 years | 1,500 mg |
| 51 to 70 years | 1,300 mg |
| More than 70 years | 1,200 mg |
The maximum quantity of sodium to be ingested per day should not exceed 2,300 mg in people who are aged 14 years or older. Beyond this quantity, negative effects may appear, including an increase in blood pressure. It is estimated that Canadians consume, on average, 3,400 mg of sodium per day, which is much higher than recommended values.
Keep in mind that the values above were determined for people in good health. Certain diseases, such as hypertension or heart failure, can influence target values. Speak with your healthcare professional to determine how much sodium you should take every day in accordance with your age and state of health.
Food with high salt content
Lifestyle plays a major role when it comes to salt intake. Eating out and buying prepared foods encourages overconsumption of sodium. Foods with high salt content include:
Frozen or canned foods
Restaurant meals
Salted and smoked meats (cold cuts, bacon, and so on)
Canned vegetables
Cheeses that contain salt
Crackers and chips
Commercial desserts
Soy sauce and other commercial sauces
Soups and broths
Adding salt to food when you cook or during the meal also contributes to overconsumption of sodium.
Practical advice
Here's some advice to limit your consumption of sodium:
Limit the number of restaurant and prepared meals you eat
Avoid adding salt to your dish before tasting it
Use spices and herbs rather than salt to add flavour to your dishes
Choose products labelled "salt-free," "low salt," and "no added salt"
Compare products from different brands and choose the ones that contain less sodium
Eat fresh or frozen vegetables rather than canned vegetables
Choose foods with salt content at less than 360 mg per portion
Don't add salt to pasta water
It may be difficult to deprive yourself of your favourite foods in order to reduce your salt intake. Being careful about your health does not mean have to give up the foods that you enjoy. It's just a matter of being careful about what you eat and to remember that salt is like alcohol: moderation is the key!