---
Cindy Laverdière, beauty blogger
---
There's something about the holiday season that makes us want to raise the bar and up the glamour factor of our hairstyle repertoire.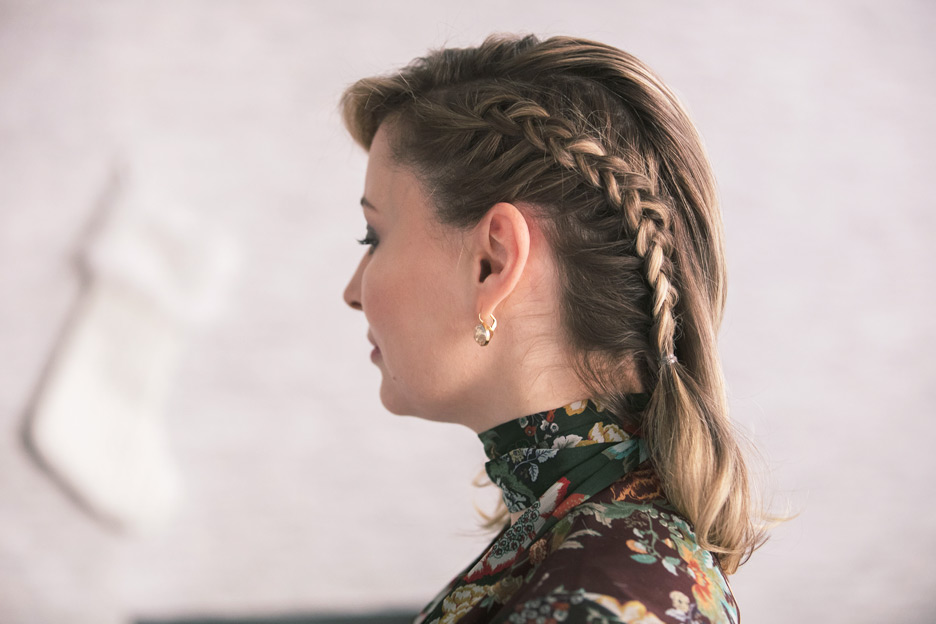 No one wants to wear the same style to every party during the holidays. I've devised three festive hairstyles that are ideal for any occasion, whether it's a classic office party or a crazy New Year's Eve bash. And, the best part is that all three styles are incredibly easy to achieve and adapt to all hair types. You'll find the steps in the following guide!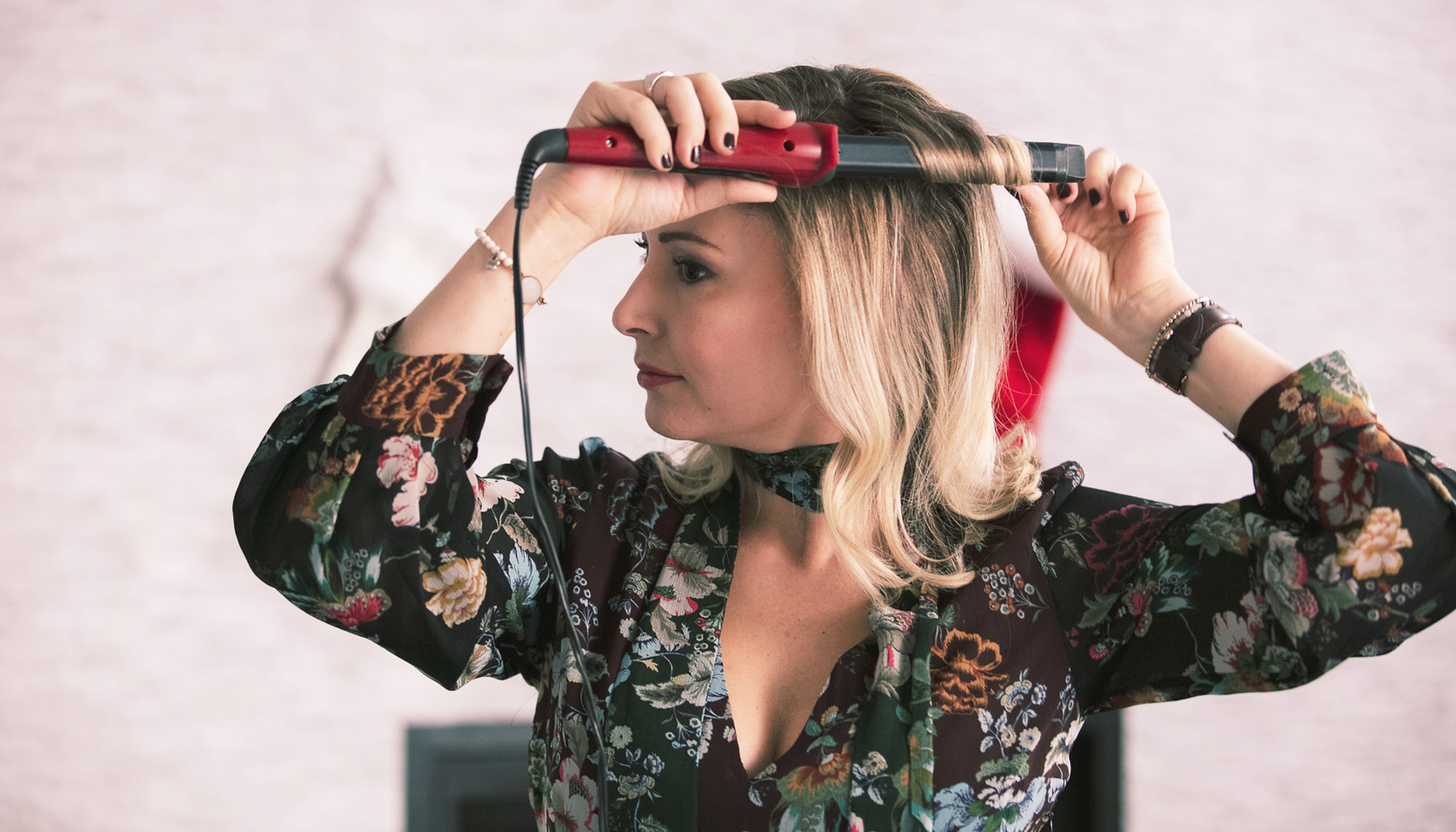 Before getting started
To recreate these three hairstyles, you'll need a curly base. Curl hair in small sections (always in the same direction) using a one-inch (3/4-inch, if your hair is short) curling iron. You're aiming to create a beautiful retro-looking wave.
Pro tip: Spray a little texturizing spray on your wet hair before drying it to help curls hold.
Once all hair is curled, you can continue with the hairstyle steps below.
« To create this look, only braid the hair on one side, not both sides as you would for a classic French braid. »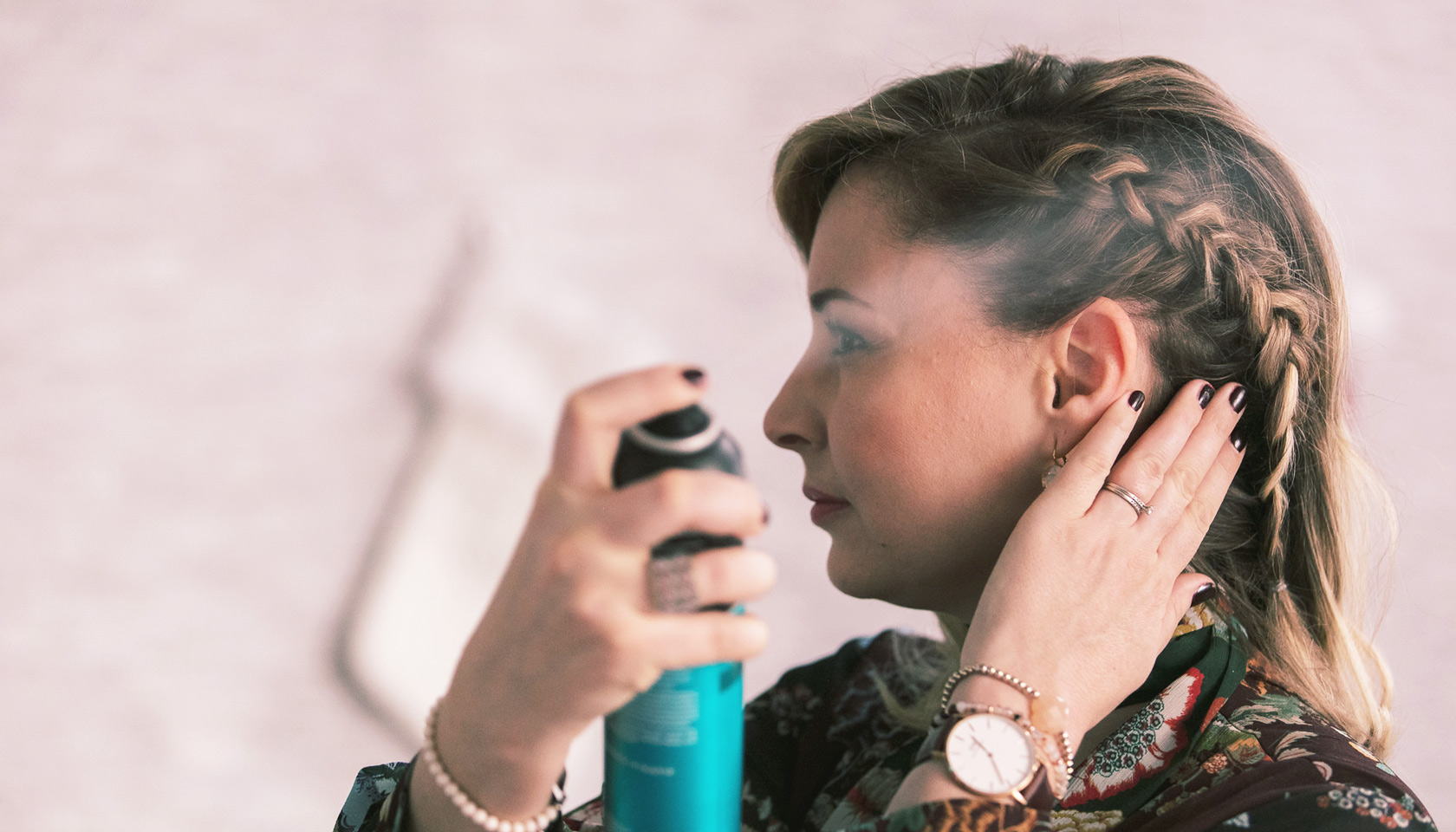 The French braid reinvented
A French braid may be slightly too conservative for a party, so here's a trendier, edgier version of this classic hairstyle.
Create a well-defined part in your hair using a rat-tail comb.
Begin braiding the side under the part, and direct the braid horizontally toward the back of your head. To create this look, only braid the hair on one side, not both sides as you would for a classic French braid.
Secure the braid at the nape with a transparent elastic. Mist with hairspray for extended hold.
« A chignon is the perfect evening hairstyle for chic parties! »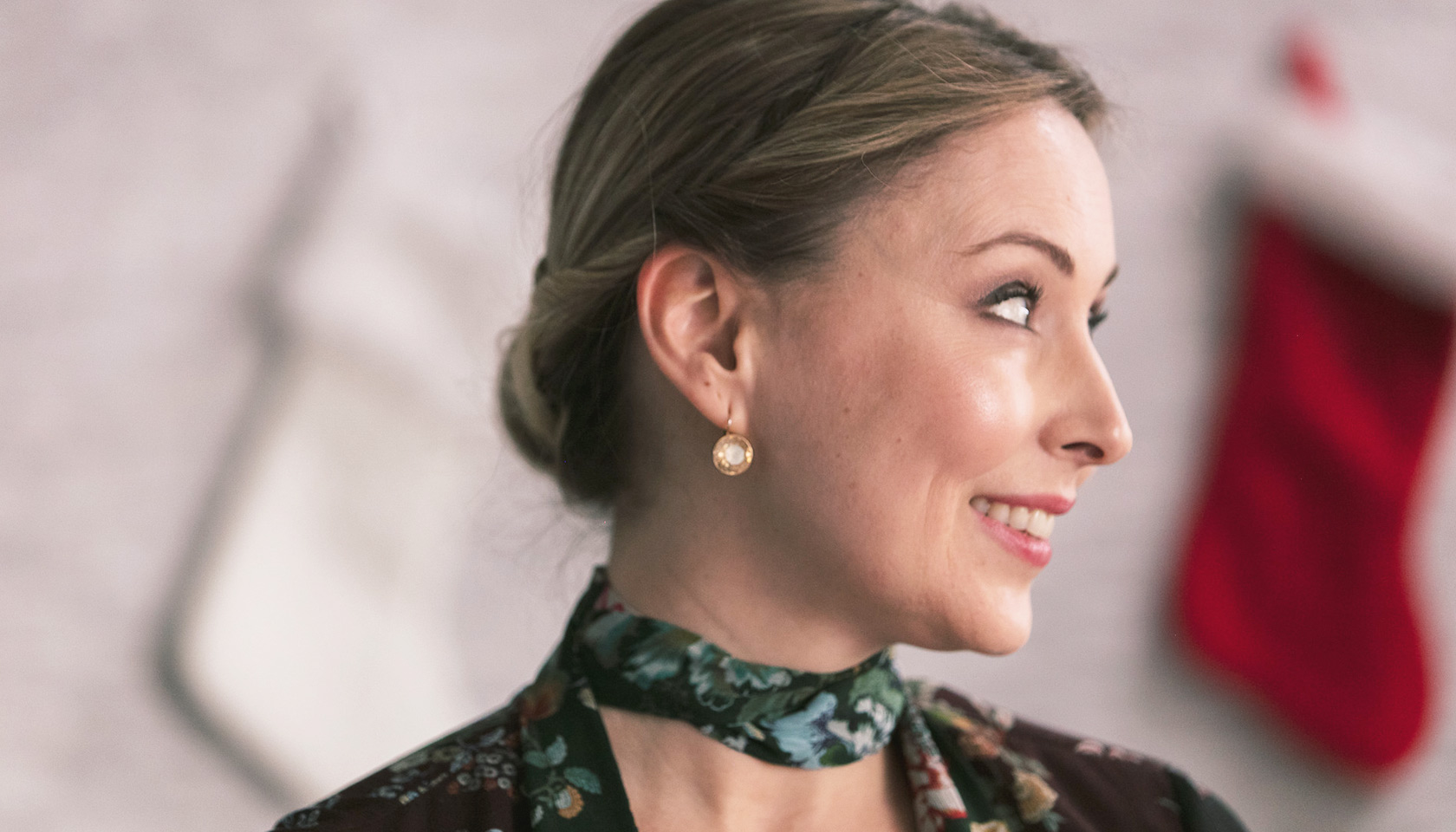 The French twist
Perfectly imperfect, this slightly messy chignon creates a beautifully bohemian and romantic look. Arrange small curls on each side for an added dash of elegance. You'll be sure to garner compliments!
To add shine to the hairstyle, start by applying some smoothing oil on hair lengths. Then, make a centre part using a rat-tail comb.
Set aside two-inch sections of hair from either side of the head over the ears. Tie the rest of the hair into a low ponytail with an elastic band.
Just above the elastic, separate the ponytail in half to create a space. Pull the ponytail through the space from above. Then twist the ponytail on itself using your index and middle fingers to create a loose roll that will become the chignon. Secure with bobby pins.
Twist the two front sections toward the back, and secure the tips to the top of the chignon. Mist with hairspray to maximize hold.
« To create a lifting effect, position the ponytail slightly higher than ear level. »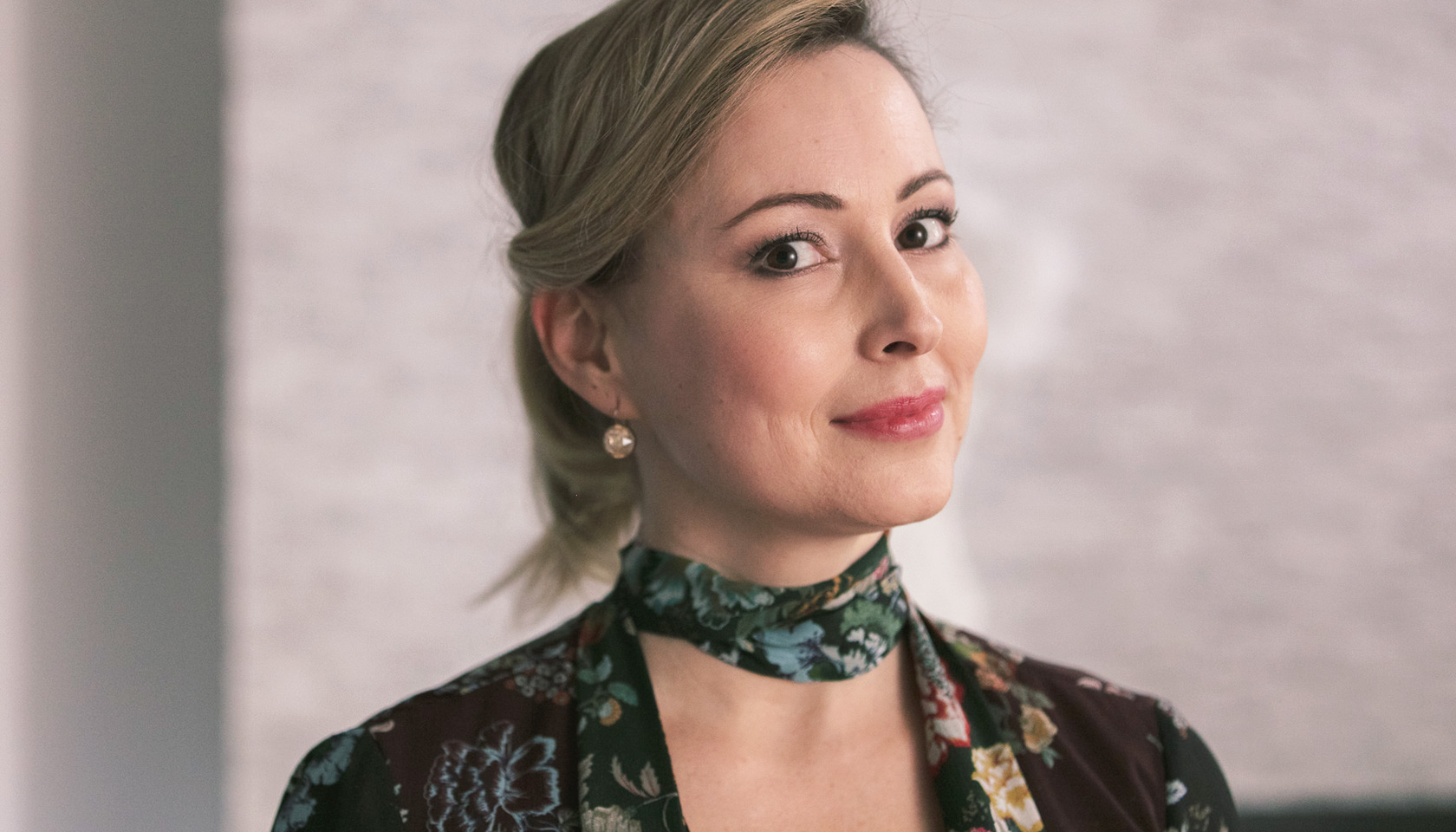 The "glam" ponytail
A ponytail is an all-purpose hairstyle. I revamped the traditional ponytail by adding a touch of glam, making it the perfect choice for your holiday parties.
Sweep the hair on the top of your head into a hair clip, and tie the rest into a ponytail. Mist with hairspray to smooth out any flyaway hair or apply wax for a shinier finish.
Pro tip: To create a lifting effect, position the ponytail slightly higher than ear level.
Remove the hair clip from the top section, and mist roots with hairspray. Then, crimp hair in one-inch sections.
Pro tip: To ensure the crimping holds, comb hair over two times on one side and then the other side.
Once crimping is complete, arrange hair on the side of your choice and smooth the top down a bit (but not too much!) with a comb. Let hair fall just above the ear, then twist the rest around the elastic and secure with bobby pins. Mist with hairspray, and you're done!
There's no need to visit your hairdresser to get perfect hair for the holidays. These three styles are so easy to achieve you'll want to brag about doing it yourself!
For more hairstyling or hair care tips, consult your Brunet beauty consultant, who'll help you find hair products that are right for you. And don't forget to share your recent miracle product discovery on our Facebook page!
Cindy Laverdière | Follow my blog
For me, beauty is all about well-being. That's why my beauty routine is composed primarily of natural ingredients that are gentle on my skin and on the environment. I'm addicted to coffee, Wi-Fi, maxi dresses and lemon pie. A product I can't live without? Concealer. A must-have for the new mom that I am!