When bath time is over, massage your infant with lotion. The moisture will penetrate better and baby will love the experience!
Although a baby's skin has a similar composition to ours, it is much more sensitive and absorbent. That's why it's important to be very careful when bathing your little one and throughout your bath-time ritual.
Infant skin is much thinner than ours. It contains more water and quickly absorbs products like cleansers, lotions, oils or sunscreens. So it just makes sense to choose the gentlest products for baby's skin.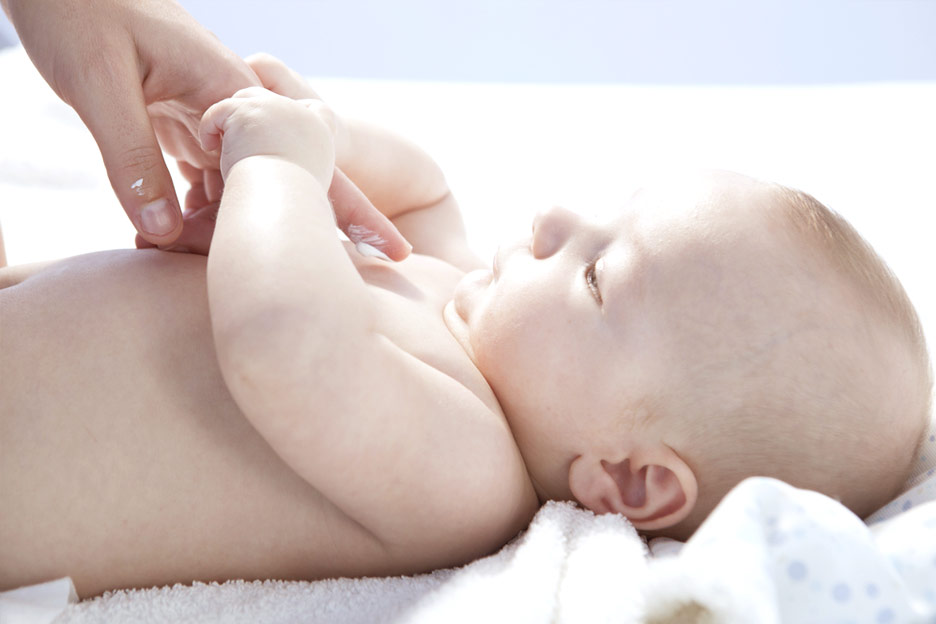 The soothing effects of Rhealba® Oat
Rhealba® Oat is a type of oat and registered trademark. Selected from more than 80 types of oats, this organically grown grain is a plant-based and naturally active exclusive ingredient in A-Derma products.
Known for its soothing properties, this cream is perfectly suitable for use on baby's skin.
Bath time
Your baby's skin is extremely delicate. It's sensitive to sunshine and frosty air, as well as water that's too hot or too cold.
What's the perfect temperature for baby's bath? Aim for body temperature, which is approximately 37°C.
It's also a good idea to give baby something to eat or drink before bath time. Your little one will be more relaxed, making the experience more enjoyable for both of you.
We recommend: A-Derma's Exomega soothing bath
Add two capfuls to the bath to clean and soothe your baby's skin.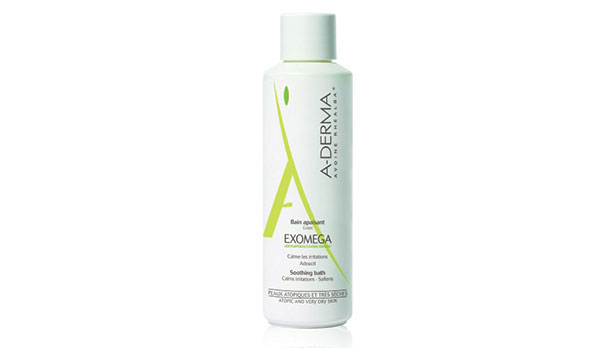 Soaps and cleansers
Babies are prone to irritated skin, rashes and, in some cases, eczema. Instead of traditional soap—even unscented ones—use a dermatological bar.
We recommend: A-Derma's Les Indispensables dermatological bar
Its creamy oat formula with superfatting agents is perfect for baby's fragile skin.
If you're worried that foam from the dermatological bar will irritate your infant's skin—particularly if he or she has eczema—you may want to consider a cleansing lotion, mousse or oil.
We Recommend : A-Derma's Exomega cleansing oil
Its silky formula creates a smooth lather and rinses clean without the need to rub your skin.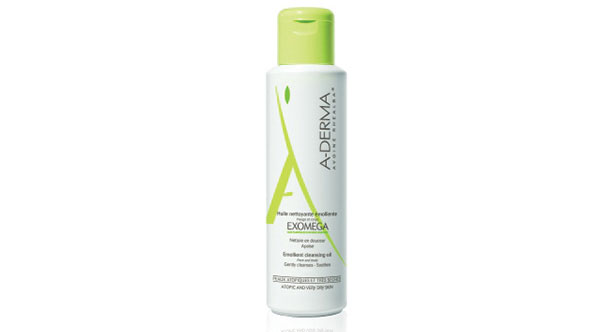 Moisturizing baby's skin
Once again, a gentle approach is best. Take advantage of this one-on-one moment to gently massage your child with a specially formulated baby lotion or oil. Your little one will love it!
We recommend: A-Derma's Exomega emollient lotion
This extremely gentle unscented and paraben-free lotion is enriched with royal jelly, glycerin and Vitamin B3.