---
Marie-Michelle Hallée, cosmetician at Brunet in St-Hubert
---
We love summer! Sure, it's way too short, never hot enough, and a little on the wet side, but we love it so much that we quickly overlook the downsides. What we forget, though, is that even if summer is fun and revitalizing, it can be hard on our skin.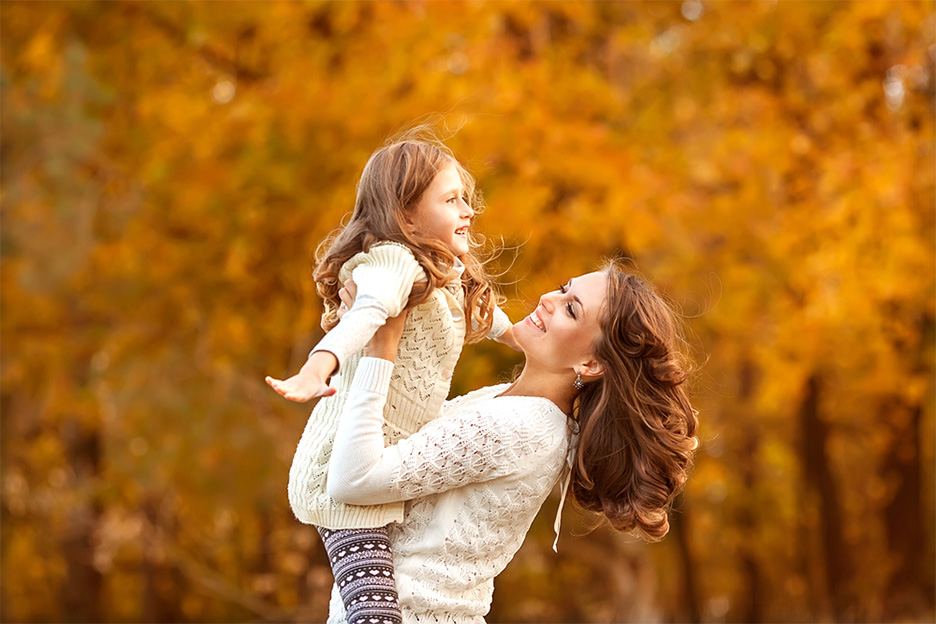 Sun, wind, salt water, and sand... the long afternoons spent outdoors contemplating the sky or the horizon, watching birds in flight, reminding your butterfly-chasing child not to stray too far – these long, lazy afternoons drifting by without a care have left their marks on your skin.
It's true, summer isn't always gentle on our skin – and this realization usually comes in the fall when we see how dry our skin is, how lacking in elasticity, and how lacklustre. Even one's hair seems to have lost some of its sheen.
Here are some tips to help you get your radiant glow back.
Can you say exfoliate?
The goal, first and foremost, is to remove dead skin cells. It's important to get rid of whatever clogs up your skin. Exposed to sun and wind, your skin has been peeling and flaking. Now it's time to get rid of the build-up of dead skin cells.
One suggestion, much appreciated by our customers: Gentle Exfoliating Gel with Rose Petals by Nuxe.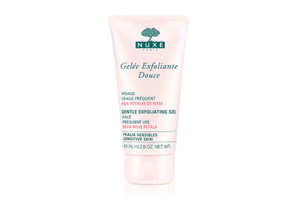 The wonders of hydration
Remember those evenings following hours in the sun and wind? Your skin is so dry it feels tight and stretched. Now imagine exposing your skin to the great outdoors for two full months! In the fall, take good care of your skin and give it what it wants: plenty of hydration. Your skin will love you for it.
A healthy glow
After a few weeks, the downsides of tanning start to show. Your skin tone is duller and you begin to think you left your fresh complexion at the beach. The solution? An invigorating mask, which will restore your healthy glow.
If you're wondering which to choose, try the "Éclat" mask, a vitamin-enriched lifting fluid, by Lierac.
Don't neglect your feet!
Oh, what an especially tough summer they've had! First, you do a lot more walking in summer than in any other season. Second, in hot weather your feet lose that protective covering known as socks. They go from sandals that provide little protection to scalding sand and sharp rocks when they're not jumping up and down in pain on hot sticky asphalt.
Before moisturizing them liberally, why not gently scrub away any unsightly corns?
Hair care
Admit it, apart from a few nights out, you've neglected your hair these past few months. Worn any which way, hidden under a hat, and exposed to sand, wind, and sun, your hair is now crying out for much better care.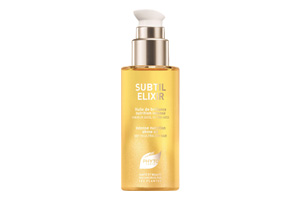 Réhydratez-les généreusement et alimentez-les avec par exemple Subtil Elixir – huile de brillance nutrition intense – de Phyto.
Remoisturize them generously and nourish them, for instance, with Subtil Elixir – an intense nutrition shine oil – by Phyto.
Autumn is the season for fresh starts. Kick the new season off on the right foot beauty-wise by making choices that show you off in your best light. Questions? You'll find the answers at Brunet.
Neovadiol Gf Night Vichy
Skin renewing creamy scrub Vichy