This year for the holidays, support local businesses while offering a new beauty routine to a loved one with these eight Quebec brands! Which of their beauty gift sets will you be giving?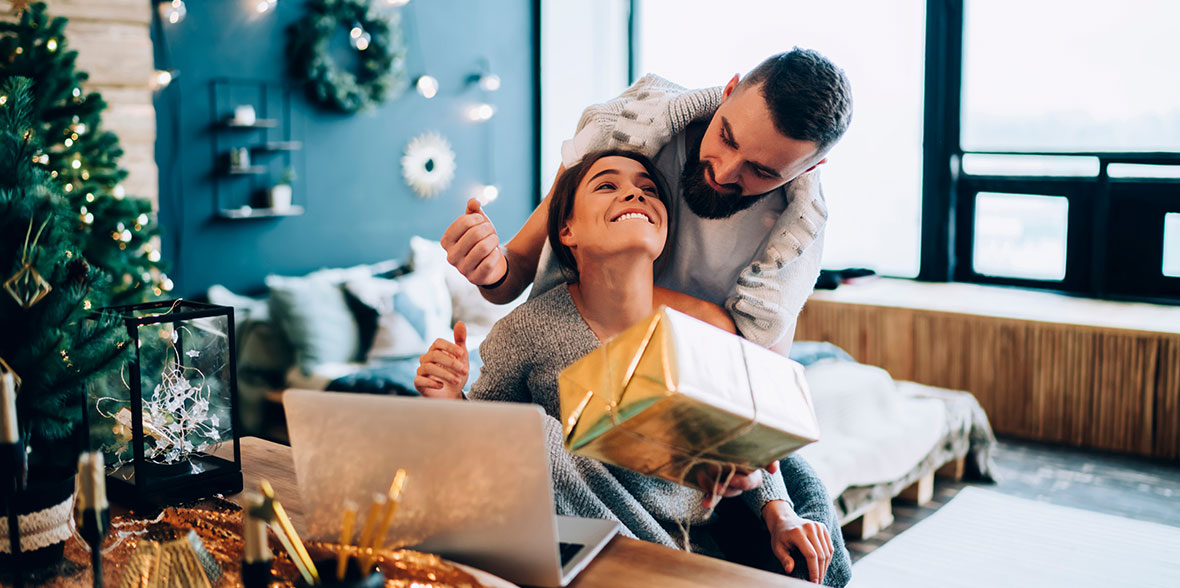 Karine Joncas gift sets
The clinically proven face and body products formulated by Karine Joncas are perfect for providing a professional spa experience in the comfort of your home. Their innovative, powerful formulations can be used on any skin type, making them the ideal gift!
Karine Joncas gift sets suggestions:
Collagen Lift set
Collagen Lift cream
Collagen SN-8 concentrate
4 in 1 Firming cleanser with collagen
Dermo-Lift Corrective eye patch
Dermo-Lift Corrective facial patch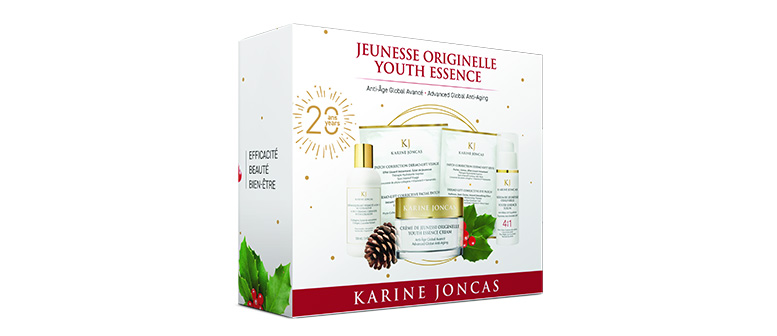 360° Bio-Lift Set
360° Bio-Lift cream
360° Bio-Lift serum
4 in 1 Bio-Infusion dermo-cleanser gel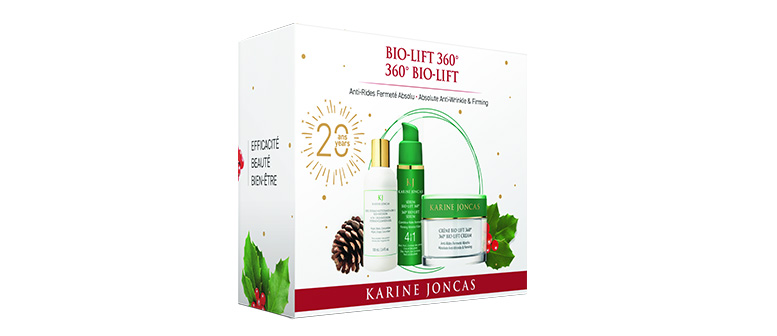 Marcelle gift sets
Soothing, high-quality, efficient. A few words that describe the products from Marcelle, renowned for their hypoallergenic, fragrance-free creations. You'll love their gentle formulas that will please both your skin and your budget.
Marcelle gift sets suggestions:
New Age Precision 22 set
Eye contour cream
Day cream
Night cream
10% vitamin C + probiotic serum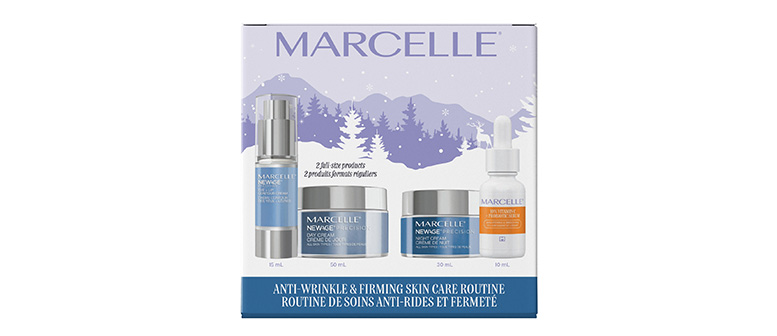 Revival + Skin Renewal set
Eye contour cream
Day cream
Night cream
10% vitamin C + probiotic serum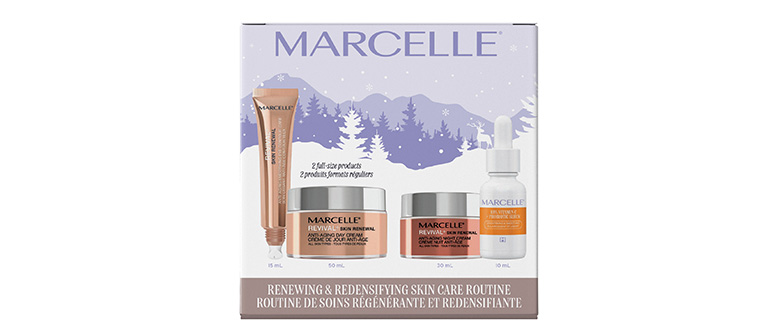 Hydrative set
Eye contour cream
Day cream
Ultra gentle cleansing gel
10% vitamin C + probiotic serum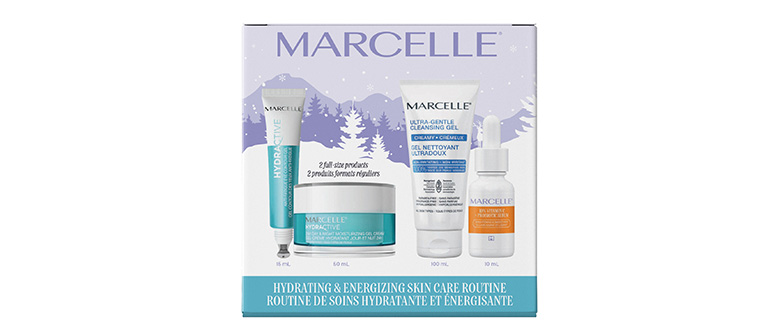 Lise Watier gift sets
As a pioneer of the beauty industry in Quebec, Lise Watier has become synonymous with quality and sophistication. They provide care and makeup products for every age made with all-natural Canadian ingredients.
Lise Watier gift sets suggestions:
High firming Ritual set
Sublimessence high firming lifting serum
Lift & Firm Y-Zone line filler lips and contour
Lift & Firm Y-Zone ultra-firming day creme
Lift & Firm Y-Zone deep remodelling night creme
Lift eye patch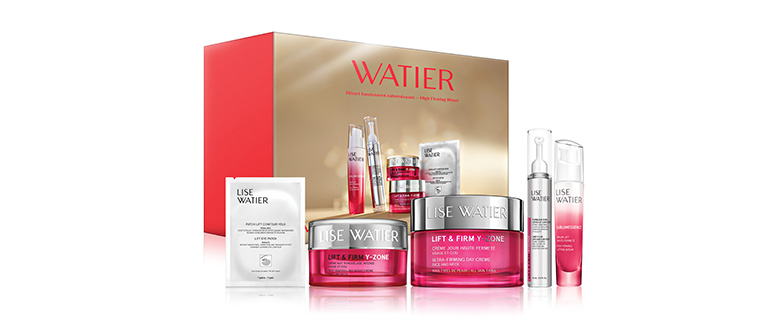 Must-Haves eyes, lips and face set
Portfolio Professional correctors 4-in-1 - Original
24 hrs Glam Intense mascara
Magnifix 4-in-1
Rouge Fondant Supreme - Kate
Watier eau de parfum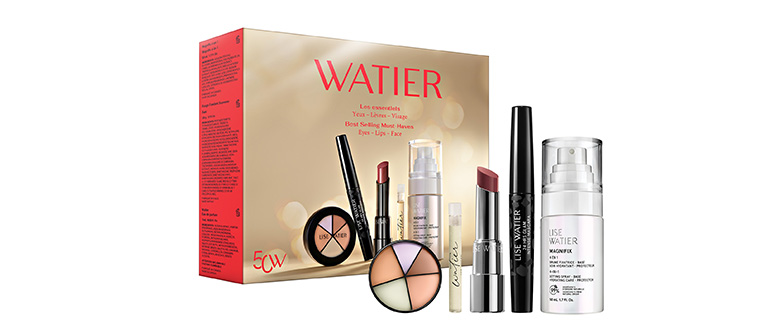 CW Beggs & Sons gift sets
Looking for a gift for him? Check out the wide selection of face and body care products from CW Beggs and Sons. Adapted to every type of skin, they are perfect for helping anyone treat themselves to an efficient skincare routine.
CW Beggs & Sons gift sets suggestions:
Sensitive Skin Routine set
Sensitive Skin moisturizer
Sensitive Skin face wash
Sensitive Skin shave cream
Moisturizing lip balm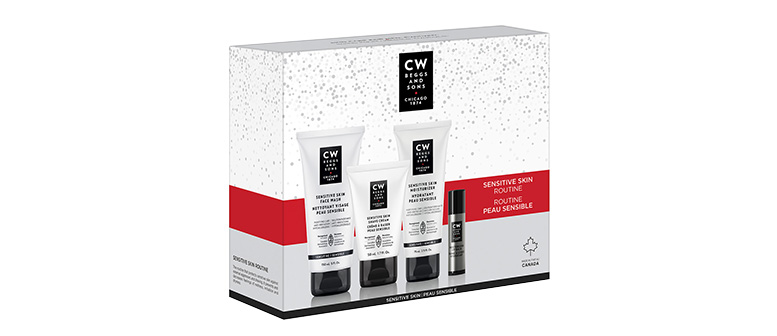 Energy+ set
Energy+ face wash
Energy+ moisturizer
Face scrub
Moisturizing lip balm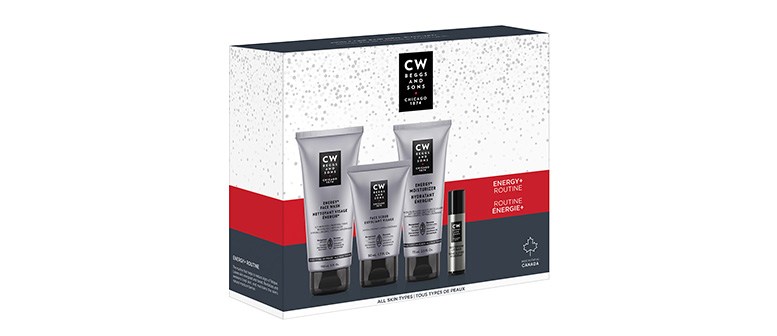 Jouviance gift sets
Founded by a dermatologist and a biochemist, Jouviance's core mission is to create gentle products that are formulated with active ingredients and that can restore the skin's natural balance. Their facial care products include ingredients such as retinol, vitamin C, glycolic acid, antioxidants, and ceramides.
Jouviance gift sets suggestions:
Anti-Age 3-in-1 normal to dry skin set
Hydractiv eau micelle
Hydractiv exfoliant
Anti-Age Eye Revive
Anti-Age 3-in-1 Dry skin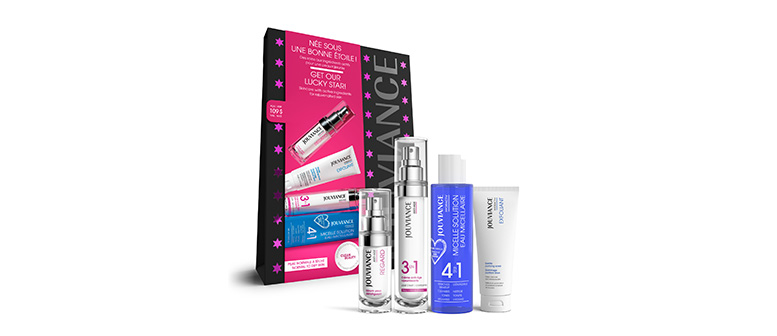 Magistral set
Hydractiv cleansing milk
Magistral Ultime eyes
Magistral Ultime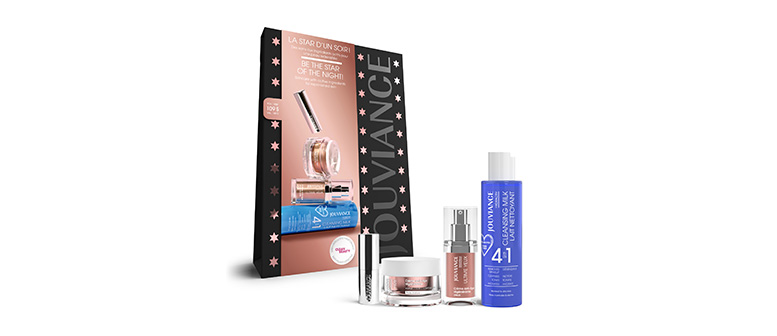 Reversa gift sets
Reversa is a family-owned business that has become a pioneer of the skincare industry. In fact, they were one of the first companies to offer products formulated with glycolic acid, an active exfoliant that has become very appreciated by beauty enthusiasts. The brand is also focused on developing new technologies and has perfected their vegan, cruelty-free formulas with the help of dermatologists and cosmetic specialists.
Reversa gift sets suggestions:
Classic set
3 in 1 mild gel cleanser
Hydra-mineral concentrate
Anti-wrinkle cream SPF 15
Corrective night cream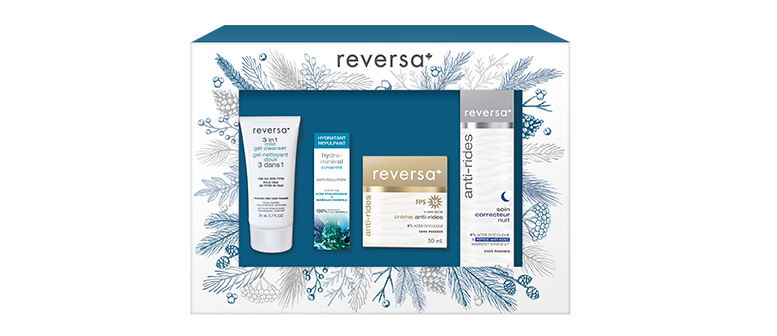 Heart-stopper set
3 in 1 mild gel cleanser
Hydra-mineral concentrate
CollageniqueTM cream
Radiance-GLOWTM cream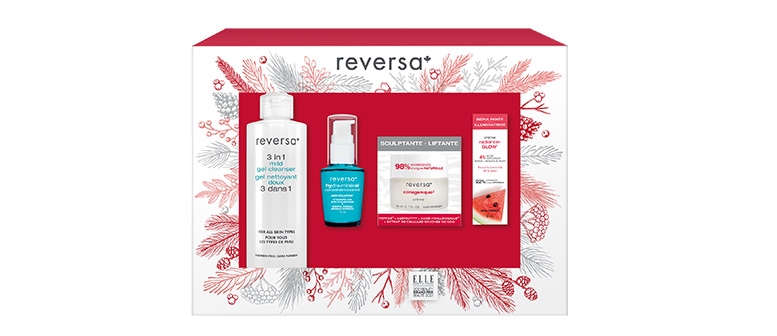 Inspired by nature gift sets
Bleu Lavande gift sets
Skin care, body treatments, essential oils… Bleu Lavande does it all. Enriched with natural ingredients such as shea butter, grapeseed oil, and beeswax, the products made by this Eastern Townships company leverage the soothing, antibacterial properties of lavender. This is the perfect gift for an at-home spa day or simply for enhancing your everyday beauty routine.
Bleu Lavande gift sets suggestions:
Natural bath bombs set
Balancing bath bomb (lavender-eucalyptus)
Soothing bath bomb (lavender)
Envigorating (lavender-orange)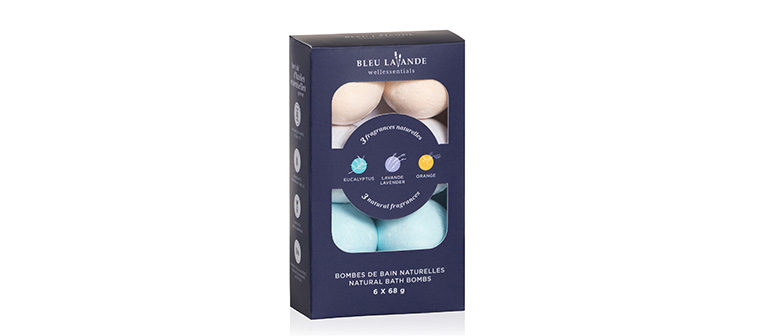 Soothing body care set
Lavender hand cream
Lavender body milk
Lavender shower gel
Lavender hand made soap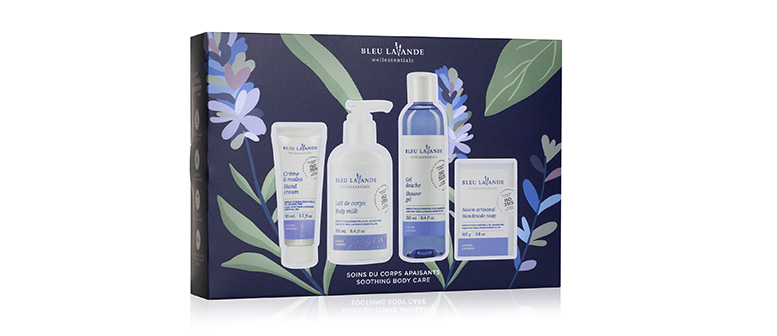 Chanv beauty gift sets
Based in Saint-Cyrille de Wendover, Chanv is renowned for their skin, body, and hair care products made with hemp seed oil. Formulated with a variety of plant-based ingredients, these paraben-free, non-GMO vegan products can be used on all types of skin and are especially prized by anyone with dry skin!
Because hemp seed oil is similar to the oils naturally produced by the skin, it is quicky absorbed by the epidermis. It can also act as an efficient barrier against external aggressions and counter the effects of dry, dehydrated skin.
Chanv gift sets suggestions:
Gratitude set
Hemp reusable bag
Hand cream
Intensive care oil
Lip balm
Last updated on November 18, 2022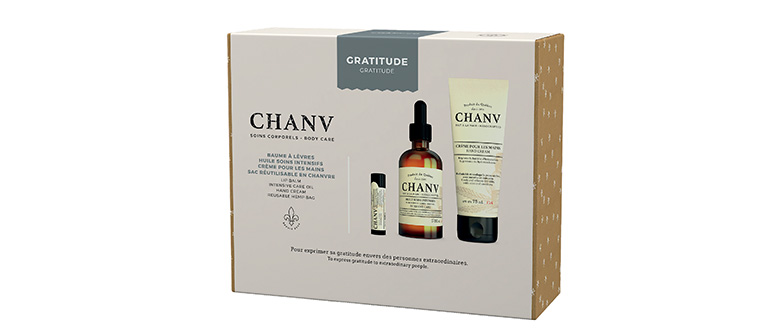 Pro tips for every skin type
Looking for the perfect beauty kit for a loved one? Want to revamp your beauty routine or simply treat yourself? Speak to one of our cosmetic specialists. They'll be more than happy to help you find the right products for you.