Mirror, mirror on the wall, who's the most mesmerizing teen of all? Why you are, when you know these top ten tips! You don't have to share them if you don't want to, but you may want to let your besties in on these great secrets, too…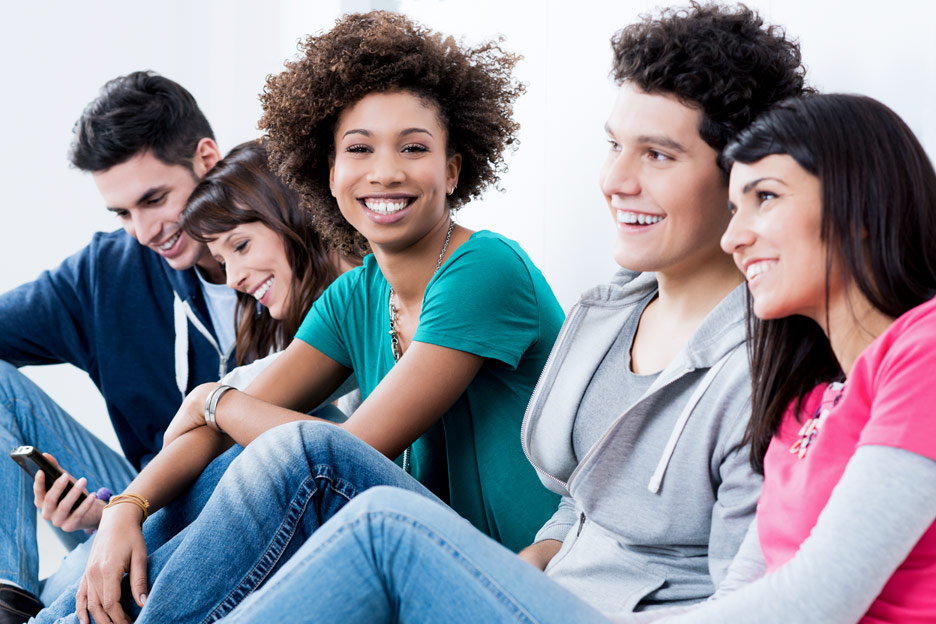 Foundation should be worn, not seen.
Foundation is for unifying skin tone or creating a porcelain finish. Avoid the dreaded "cake face" caused by too much foundation. Use your fingertips or a makeup sponge, apply sparingly and blend well.
Twice is nice!
Getting gorgeous cat eyes can be tricky, but professional makeup artists line eyes first with a pencil, then go over it with the liquid liner. Like colouring within the lines, it creates perfect, long-lasting cat eyes!
Adopt this hairstyle for bouncy hair!
Before you go to bed, put your hair in a top knot. Wake up, take it down, run your fingers through it and your hair will look like you spent time styling it. Shhh! We'll never tell.
Don't be in denial about acne.
Forget those designer jeans, your best investment is great skin. See a dermatologist and ask a Brunet Beauty Pro about dermo-cosmetics with the active ingredients you need to keep your skin clear and matte. Tip: hands off your face for clearer skin.
When it's daytime, less is more. Really.
Play up your eyes and just use a pale gloss on lips. Or go for a more natural eye and ruby-red matte lips. But glamorous lined eyes, full foundation, blush, bronzer and dark lipstick can make you appear clownish in sunlight.
The one beauty product you must not skip.
Protect your skin each and every day with sunscreen. So many moisturizers now contain sunscreen so there is no excuse. Use a self-tanner if you want that golden glow. Tip: Mix self-tanner with moisturizer to dilute it so it glides on, streak free.
Never go to bed with makeup on!
No matter how tired you are… remove eye makeup with a gentle remover and then cleanse, tone and moisturize your face. Make it a habit now… and stick to it for life.
Shave legs at the end of your shower or bath.
You'll avoid nicks and cuts. No shaving gel or cream? Try a dab of hair conditioner!
Try before you buy.
It's easy to get carried away by the latest looks and colours on celebrities or models. Brunet has a full line of makeup testers so you can test and then purchase what's perfect for you.
Drink up.
Drinking lots of H20 keeps your skin healthy and glowing, boosts your metabolism and prevents retention of water, so bye-bye monthly bloating! Aim for 8-10 glasses a day. Bonus: staying hydrated keeps junk food cravings in check!