Guys, do you know the difference between cologne, eau de toilette and eau de parfum? Do you know which one lingers on your skin the longest? Do you think aftershave is a good substitute for a fragrance? Do you know which fragrances are best for work, play or seduction? Keep reading as we reveal all…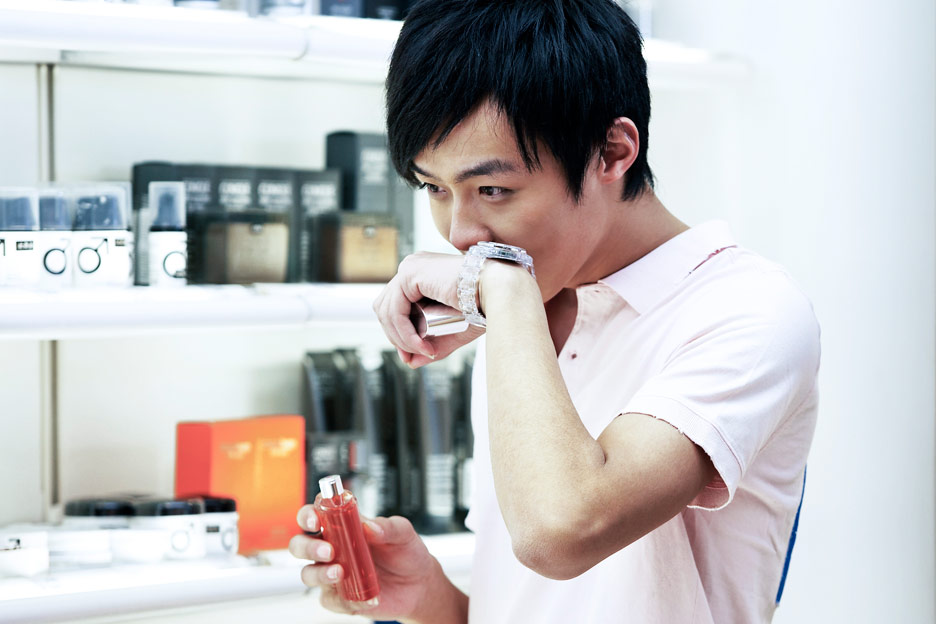 All fragrances are not created equal.
Eau de parfum has the most staying power, then eau de toilette, then cologne, and finally after shave, due to their concentration of raw materials and essences (perfume oil).
Aftershave
At less than 1%, aftershave contains the least amount of perfume oil and greatest amount of alcohol, which makes the fragrance dissipate faster. However, aftershave often contains soothing and cooling ingredients, such as Aloe Vera. So while it won't last more than 2-3 hours, it does have its place. Tip: buy an aftershave and fragrance from the same line. Apply the aftershave for soothing and the fragrance to your neck and upper body for a longer-lasting scent.
Eau de Cologne
Colognes are light with 2% - 5% concentration of perfume oils. They are often available in sporty scents with citrusy top notes and no base notes. They are best used post workout or on casual weekends. You can get the most out of your cologne if you keep it handy and re-apply often.
Eau de Toilette
Eau de Toilette is available in a wide variety of olfactory families. Its concentration usually doesn't exceed 6%.
Eau de Parfum
These fragrances last the longest, having a concentration ranging from 10% to 20%, with 15% being typical.
Other factors can contribute to how long a fragrance lasts. For example, scents tend to fade faster on dry skin. Those with naturally oily skin will carry fragrance longer because the fragrance can mingle with their body chemistry better.
Making scents… men's fragrance families
Just like women's fragrance, there are several fragrance families for men. Families are categorized by single notes, groups of notes and olfactory characteristics…
Herbal
These are crisp, aromatic and clean. Common notes are lavender, sage, rosemary, mint, anise, bergamot, clary sage, tonka bean, cedarwood and geranium.
Tobacco
Using a blend of flowers, leaves and woods, these fragrances achieve a smoky, tobacco aroma. The infusion of leather notes is very common, along with a hint of pepper.
Citrus
Fresh, invigorating and sporty, these fragrances will often highlight one citrus note such as mandarin, orange, lemon or grapefruit. They often have other notes blended with the citrus to give it a unique twist. Often these notes are bergamot, white musk and patchouli.
Fruity
These fragrances use non-citrus fruits like plum, apple, pear, berry or even tomato. They often add masculine notes to balance the fruits like sambac, sandalwood, cedarwood and musk.
Green
Clean and fresh, the top-note evokes fresh-cut grass, tea leaves and vetiver. Green fragrances are often balanced with amber and musk.
Woody
Dry and warm, these fragrances employ sandalwood, cedarwood and patchouli, often mixed with spices like cardamom.