Want to hit the snooze button a few more times in the morning? We've got a routine that will fill your morning with more sleep and less primping… and have you still leaving the house looking fabulous!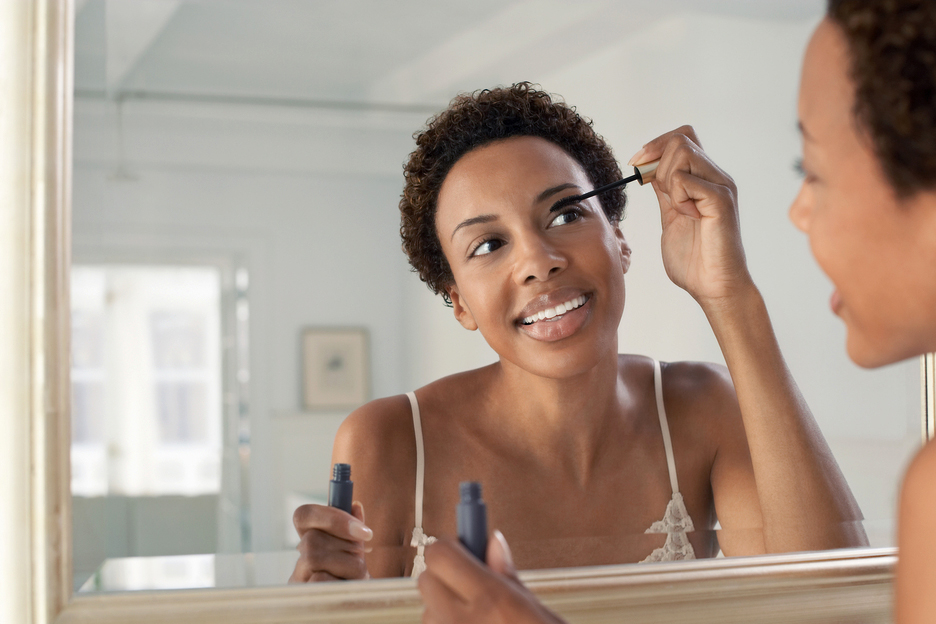 Prep and prime!
After showering, prepare your face for makeup with a daytime moisturizer and eye cream. Next use a concealer to cover imperfections and wake up your eyes. We suggest a treatment concealer that conceals and brightens. Incorporate these 2 in 1 formulas into your morning to save time. Hint: Be sure to choose the proper shade and formula. Apply it sparingly. Heavy concealer in the wrong shade looks cakey, making eyes appear older. Choose a shade just a bit lighter than your foundation.
Next apply a primer. Try Chantal Lacroix La Parfaite base primer for a super-light, perfecting veil that will smooth and enhance your complexion in an instant, reducing the look of pores, fine lines and signs of fatigue. This is more than an essential step before applying foundation to ensure it looks flawless and lasts all day. This remarkable formula also offers your skin instant comfort and well-being. And, comfortable skin is pretty skin!
Now it's time to apply foundation. Pour a small amount onto the top of your hand and then apply it with your fingertips, blending well from the center outerwards, over forehead, nose, cheeks and chin. A sweep of rosy blush on the apple of your cheeks adds a healthy, natural glow. If you like, you can substitute bronzer for blush for a more sophisticated look.
Bright eyes in a flash!
For daytime, the rule of thumb is keep it simple, keep it fresh. A light shadow, in ivory or pale shade of color, opens your eyes. Just a touch of highlighter under your brow bone will offer a mini lift to your eyes. Add a stroke of liner, using a forgiving soft-tipped pencil in brown or bronze. Next curl your lashes. This immediately will give you a more youthful, wide-eyed look. Open the curler and position your upper lashes inside. Slowly close the curler. Your eyelashes should fan out evenly across the upper bar. If you feel pinching, readjust the curler. Hold the curler closed for a count of ten. Repeat for other eye. Apply mascara. For days when you are looking a little tired, use a volumizing mascara, paying special attention to the outer corner of your upper lashes. Again, this lifts and opens your eyes.
Smile!
No look is complete without pretty lips. The new felt-tipped lipsticks go on quick and easy and last for hours. Follow immediately with a lick of gloss and you're ready to go. Makeup time? We say under 10 minutes. The look? Lovely and effortless!