Teens lead the way with the most creative nails. Bold and beautiful designs or trendy colours to captivate, Brunet shows you how to go to the head of the nail art class this school season.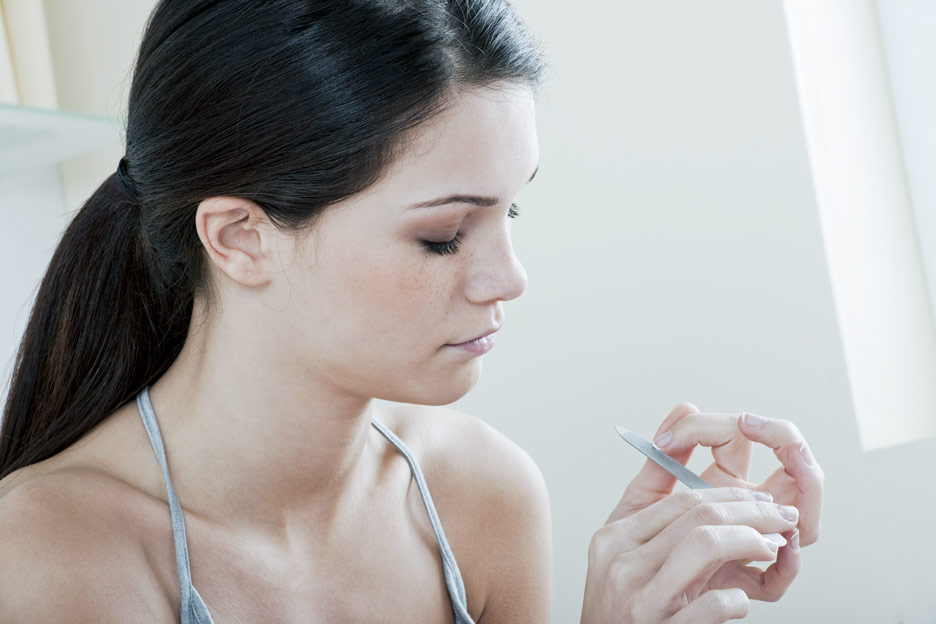 Yummy… and calorie-free! Nail polish shades are so delish right now.
Chocolate – from milky to dark chocolate, this sweet shade goes with everything.
Raspberry and Plum – the update to the black nail and, dare we say, less goth and more gorgeous.
Black Cherry – ahem, not your mom's red, this yummy colour has far more mystery.
Orange crush – flaunt the last of your summer tan with this colour that pops!
Bejeweled and beautiful… give your nails a metallic glow!
Goldfinger – from sparkling and glittering to velvety matte, gold is the new neutral for fall. Try a gold glitter over a dark colour for a mesmerizing look.
Sophisticated silver – cool as a dark grey with a stunning shimmer.
Bring out the artist in you with creative nail art!
From simple decals to freehand designs, when it comes to nail art the only limit is your imagination so let's go
Dotty…
Paint your nails in a solid opaque shade. Let dry.
Using a nail dotter (or toothpick) dip the tip into a contrasting shade of polish and dot on your nails. It's that simple!
Neon over nude…
Apply a nude, opaque shade and let dry.
Using a neon shade, apply a freehand thin stroke to one or more nails. Think lightening or swirls. Have fun!
Read all about it…
Take a newspaper and cut squares a bit bigger than your nails.
Paint your nails in a pale base colour: light grey, beige or the latest greige shades are perfect.
Soak nails in alcohol for a few seconds, then take a square of newspaper and apply printed side face down on your nail. Press down but don't move the paper so the print doesn't smudge.
Keep the newspaper square in place for about 15 seconds and then carefully lift off. Repeat for all your nails. Finish with a clear top coat to seal. Wash hands after top coat is completely dry to remove any print from fingers.
Brunet also carries a line of nail strips that makes nail art as easy as stick, file and go!
What makes these so much fun is that they come in all kinds of designs from florals to animal prints to geometrics. To use, just clean nails with nail polish remover and lightly buff with a nail buffer. Then pick the strip that most closely matches your nail size. Remove all overlay and backing and place on your nail beginning at the cuticle and smoothing upwards. Because these are thin films of nail polish they are quite flexible so you can stretch them to fit your nail shape. Bend the end down on the strip and with a nail file, gently file the edge of your nail to remove excess. That's it. No waiting for polish to dry. And you're flaunting nail art in minutes!
Don't forget to care for your nails too, with regular manicures that keep your cuticles and nail beds in tip-top shape. Brunet offers manicure services, too!