Summer is in full swing. Long, hot days and warmer nights. When the mercury rises and we long to feel fresh, we reach for a fragrance. Often our signature scent is not the answer. The rich, enveloping eau de parfum that we wear happily in colder months now seems a bit heavy. The answer? Lighten up your aura with the scents of summer…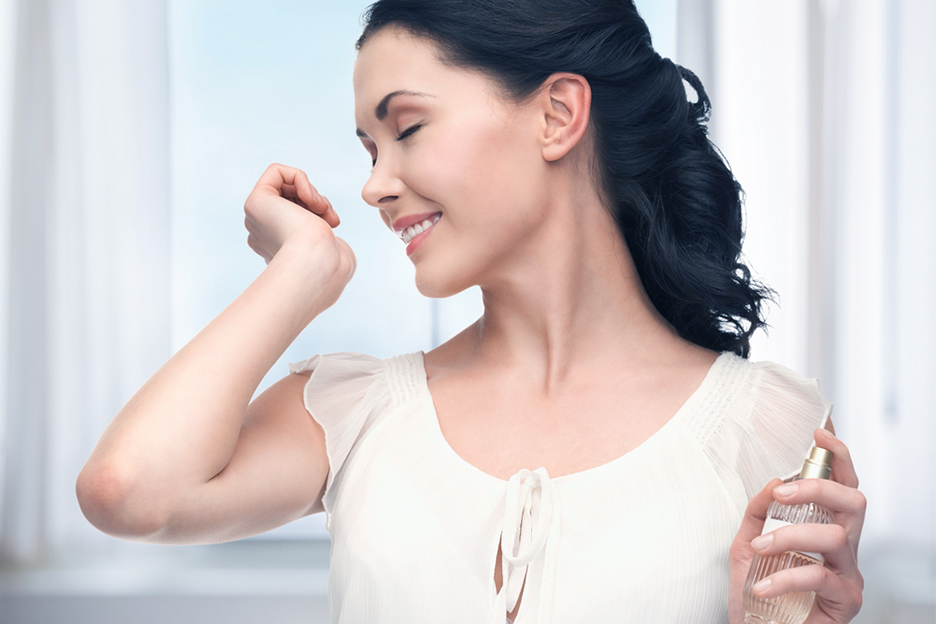 In step with a summer lifestyle
Just as you wouldn't serve hot soup at a summer picnic, there are certain fragrance notes that just suit cold weather better. Look for fruity, floral, citrus and oceanic notes.
Don't let heat chase your scent away
Summer heat can make wearing your favorite fragrance a short-lived experience.
Higher body heat causes the alcohol in fragrance to evaporate more quickly, fading your scent. If you choose a water-based formula, choose a spray that you can bring with you for fragrance touch-ups throughout the day. If you are going to be in direct sunlight and have sensitive skin, here's a tip: spray the fragrance on the inside of your clothing.
Think outside the usual fragrance box.
Perfumed deodorants, hair care that is scented with coconut and other summery notes are all perfect for a summer-fresh feel. Or try an innovative fragrance + moisturizing formula.
We like:Jean D'avèze Body Splash
These light and luscious perfumed waters are a totally different way to wear scent and moisturize in one easy step. They can be applied all over the body after a shower and contain soothing, long-lasting active ingredients and glycerin, which is a natural humectant that actually helps your skin stay hydrated.
For a gentle sensation of freshness, choose from 3 delightful scents: Arome de Jouvence with Aloe Vera & white tea, Eclat de Soie with silk and cotton extract and Eau de Soin Ensoleillée with Pomegranate Oil.
Learn the language of fragrance layering
It's a simple equation of shower gel, lotion and fragrance. By choosing coordinating or complementary scents, you can create your own signature scent and help it last all day. The mingling of the different fragrance formulas creates alchemy with your own unique body chemistry to help your scent last longer.
Instead of reaching for a plain bar soap, think of your body wash as your foundation for your scent. Unless you have shower gel that matches your fragrance exactly, start with a coordinating note or group of notes – like florals or fruits. Citrus and tea scents go well with almost any fragrance.

When you step out of the shower, again choose a body lotion with coordinating notes. Apply while skin is still slightly damp, to lock in moisture and create a lasting scent base.

The finishing touch? A spritz of a summer worthy scent. Think of the notes that waft through a farmer's market on a summer morning. Fresh florals and fruits make perfect warm season scents.
Hint: When temperatures are so sticky you're tempted to forego lotion? Treat your skin to Jean D'avèze Body Splash, that combines moisturizing and scent in a simple step. In 3 scents perfect for summer… exclusively at Brunet!