Roses have become an incredibly popular beauty ingredient over the last few years. From makeup to skin and hair care, a rose-based product is a great addition to any beauty routine. Roses are wonderful flowers that have a lot going for them, thanks to the bouquet of active ingredients contained in their petals. Without further ado, here are the beauty properties of your new favourite flower.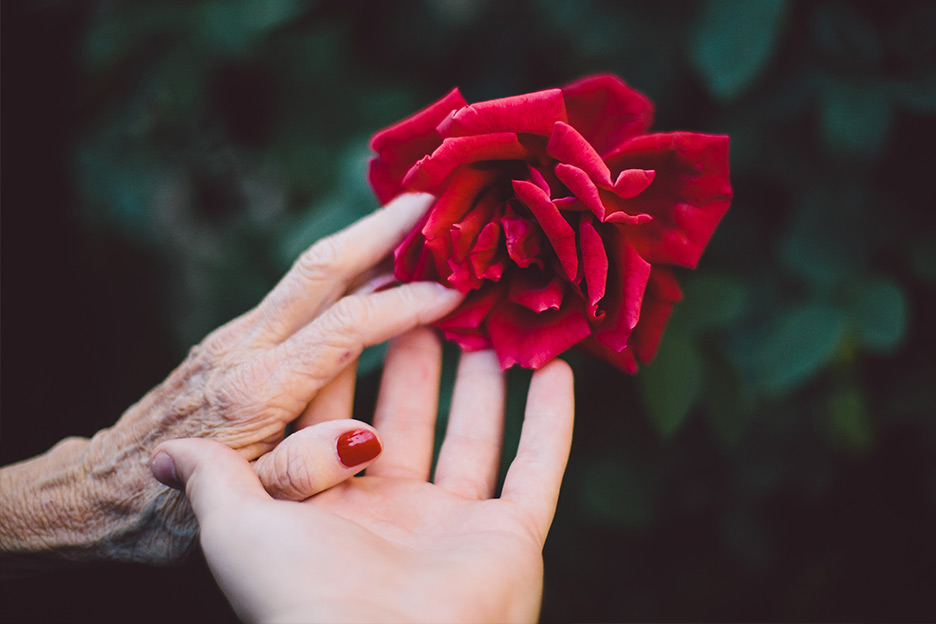 A formidable beauty ally
Whether to clean or moisturize your skin, roses are the perfect ingredient. First, they are renowned for their gentle moisturizing properties. Second, they purify and tone the skin for a radiant complexion.
Roses also contain anti-fatigue properties that can boost a dull complexion. Plus, the antiseptic and astringent ingredient they contain are also anti-inflammatory. Taken together, these properties make roses the perfect choice for oily skin; they tighten pores, refine skin texture and help control the production of sebum while soothing inflamed skin.
In brief, roses soften the epidermis, invigorate the skin, get rid of the signs of fatigue, help control the appearance of blemishes and allow you to maintain a clear and radiant complexion! What more could you ask for?
A potent anti-wrinkle ingredient
And there's more! Roses are also renowned for their ability to fight premature skin aging. They are flowers with incredible regenerative powers that are indispensable for efficiently preventing the appearance of wrinkles.
Rose water can fight wrinkles; using it every day will provide visible results quickly. Furthermore, rose essential oil is rich in essential fatty acids which make it the ideal anti-wrinkle tool to firm the skin. It's no surprise, then, that roses are listed as an ingredient in many anti-wrinkle products. And I don't think saying so means I'm seeing the world through rose-coloured glasses! (Sorry, I couldn't help myself!)
A must-have for sensitive skin
If you have sensitive skin, roses are the beauty ingredient for you. In fact, because they moisturize, purify and soften the skin, they are perfectly suitable for even the most sensitive skin.
With their delicate scent, rose-based beauty products are gentle and soothe fragile skin!
"In fact, roses are an ideal ingredient because they calm red spots and cutaneous irritations."
My beauty tip: Soothe dry and sensitive skin by moistening it with rose water right before applying your day or night cream for a hydration boost. Without a doubt, this has been my best beauty discovery so far!
Convinced yet? Many brands such as Nuxe, Valcena and Lotus Aroma offer a range of rose-based products. To choose the product that's right for you, don't hesitate to consult your Brunet beauty consultant!
Cindy Laverdière | Follow my blog
For me, beauty is all about well-being. That's why my beauty routine is composed primarily of natural ingredients that are gentle on my skin and on the environment. I'm addicted to coffee, Wi-Fi, maxi dresses and lemon pie. A product I can't live without? Concealer. A must-have for the new mom that I am!