---
Cindy Laverdière, beauty blogger
---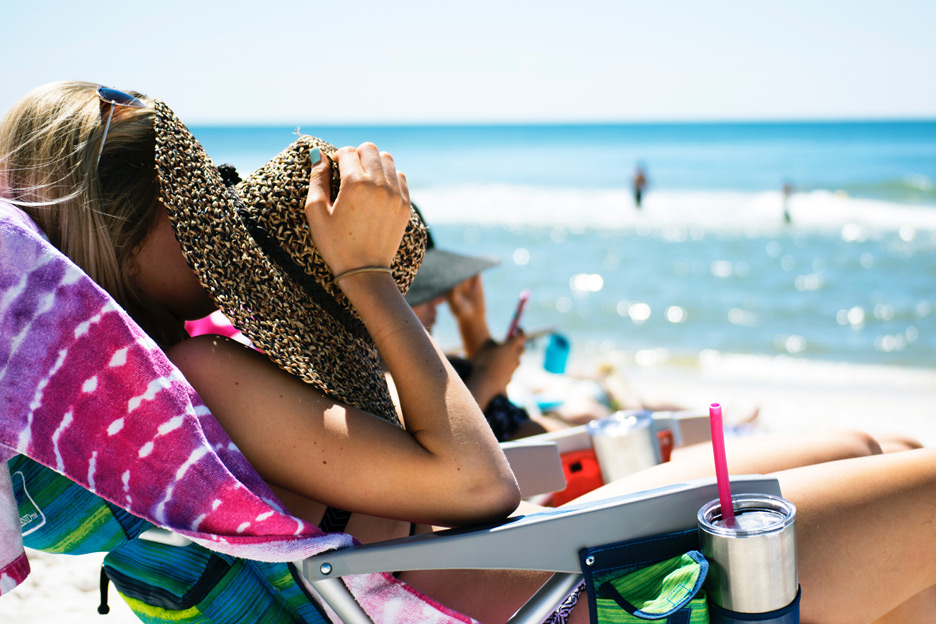 If you're still under the impression that using or applying sunscreen is a chore rather than an integral part of your skincare regimen, read on. You may feel this way because you haven't found the right product for your skin type.
To keep your summer beauty routine simple (and prevent certain skin problems or insidious UV ray damage which may contribute to skin aging), here's a list of my top sunscreen picks for five different skin types, as well as two flexible options suitable for all skin types.
DRY SKIN
The creamier the formula, the happier your skin will be. Look for a moisturizing sunscreen that has a creamy texture, rather than a gel-like or dry-touch texture, to keep your skin supple and soft all summer long. The same holds true for fall, winter and spring because you should protect your skin from the sun's rays all year round. But you knew that already, right?
My pick: Laboratoires Biarritz Solar Spray ALGA MARIS SPF 50+ certified organic

OILY SKIN
Having oily skin is never fun, but it can be even worse in summer when sweat gets involved, and you're stuck with a shiny forehead from June to September. To tone down shine, choose a light, oil-free sunscreen and look for a mattifying formula that will absorb excess oil throughout the day.
My pick: LA ROCHE-POSAY Anthelios Ultra-Fluid Lotion for Sensitive Skin (face)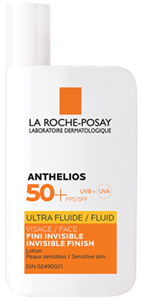 ACNE-PRONE SKIN
If you've ever suffered from acne, you already know how painful it is to apply a thick layer of sunscreen on inflamed skin; it can be just as painful as a pimple that's just about to pop.
If your skin is acne prone, applying the wrong sunscreen can block your pores and cause breakouts.
Therefore, be sure to keep an eye out for the word 'non-comedogenic' on labels, which is a complicated way of saying the product is specially formulated not to clog pores. Tip: Sunscreen formulas specially designed for babies work just as well for adults, while being gentler on your skin.
My pick: AVEENO Baby Sensitive Skin Mineral Sunscreen SPF 50.
ANTI-AGING
Not only is a good sunscreen a must-have for skin cancer protection, but it's also the most effective way to fight the signs of skin aging.
It's especially important to prevent UV rays from damaging collagen and elastin while helping repair existing damage. Sunscreen and antioxidants work together to neutralize free radicals (molecules of mass destruction released by UV rays) and minimize skin cell damage.
My pick: REVERSA Radiance Cream SPF 30

DARKER SKIN
Most sunscreens tend to be thick and white, which is especially problematic when your complexion is more like Beyoncé's than Emma Stone's. Thick white sunscreens aren't absorbed well and make dark skin look ashy. The ideal formula should be light, easy to apply and completely absorbed by the skin, so it's invisible.
My pick: VICHY Idéal Soleil Ultra-Light Lotion SPF 50.
ALL SKIN TYPES
Only an extra-special sunscreen could possibly meet everyone's needs. That's certainly the case for this product since its effectiveness extends well beyond its "job description." Its main ingredient is titanium dioxide, but it also contains vitamin E, which helps boost skin elasticity and can even out an irregular complexion and reduce skin inflammation. If you could only bring one beauty product to a desert island, it is the one you should take with you!
My pick: AVÈNE Ultra-Light Mineral Lotion SPF 50+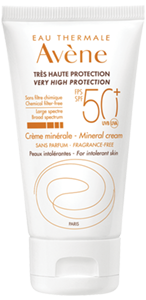 REAPPLYING DURING THE DAY
It's one of the great beauty mysteries: How can you reapply sunscreen during the day without ruining your makeup? Here's a solution! Easy to apply by gently dabbing it on with your fingers, this ultra-light mist won't ruin your foundation or concealer. And, even though it's not the recommended application method, you can also spray the product directly on your face. If you use this method, be sure to protect your eyes, with makeup removing cotton pads for example.
My pick: LA ROCHE-POSAY SPF 50 Sensitive Skin Mist

Cindy Laverdière | Follow my blog
For me, beauty is all about well-being. That's why my beauty routine is composed primarily of natural ingredients that are gentle on my skin and on the environment. I'm addicted to coffee, Wi-Fi, maxi dresses and lemon pie. A product I can't live without? Concealer. A must-have for the new mom that I am!