Instead of just a mindless spritz, why not find more ways to incorporate fragrance into your life? Its impact may surprise you!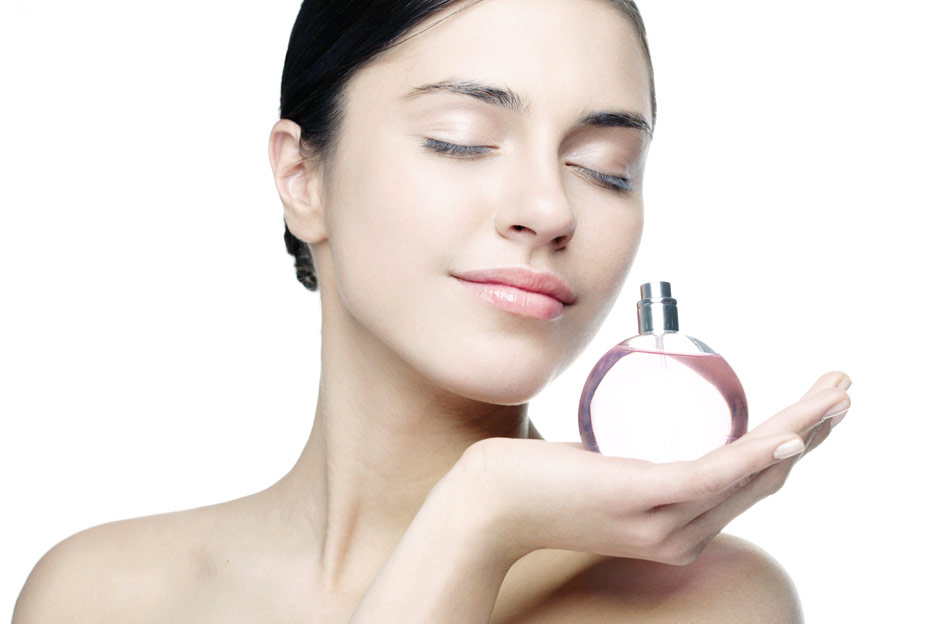 The power of fragrance has been documented since ancient times. Some speculate that as early as 7000 BC, fragrant ointments from oils and plants were used to anoint the body. Ancient Romans, Egyptians, Greeks and Chinese all used essential oils for bathing and healing. Today, we know that a scent can create and alter one's moods, evoke memories, seduce, provoke and motivate.
Coco Chanel once said, "A woman not wearing perfume has no future". It may sound a bit harsh but, in a way, the wearing of perfume conveys hope… for the day, a new romance, a wonderful adventure.
The way scent works is actually quite simple. Your olfactory nerves connect to your brain, where the scent impulses create instant memories. What's more of a mystery is the relaxation and energy that can result from scent.
There are simple, fun and exciting new ways to incorporate the power of scent into your everyday life.
A wardrobe of fragrance
There are women with a signature scent, but honestly, would you wear the same outfit day after day without becoming bored and boring those around you. Try building a fragrance wardrobe, with a scent for different occasions. There are women who like a Saturday morning scent and swear that it motivates them to get errands and other small chores done. There are scents that are perfect for more serious occasions, for when you want to exude power and purpose. And of course, there are seductive scents for when romance calls.
Scented nail polish
Look for this new innovation if you haven't already! Nail polish is a low-investment pleasure and with the added scent it takes on a whole new experience. From fruity and floral scents to sweet and spicy scents, these new polishes do not reveal their notes until the polish is dry, making them a bit mysterious and a whole lot of fun!
Create a scented ambiance
Room sprays are perfect for setting the tone of a room or space in your home. Use sprays with relaxing notes like vanilla or vetiver for bedrooms and dens, or energizing notes like verbena and peppermint for offices and work spaces.
Linen water and spray
Having trouble nodding off to sleep? Use a lavender-scented linen water or linen spray on your sheets and pillowcases and sweet dreams will be yours.
Scented makeup
From bronzing powder that smells like chocolate to watermelon-scented blush, scented makeup is quite delectable! A favorite is scented lip balm to keep your lips soft and silky and your appetite in check with the delish scents and flavours of cocoa, honey, fruit, vanilla and more.
Perfume Pendants and Lockets
Women in bygone eras were never without them and once you try them, you may be a convert, too! You can find pretty vintage or now, vintage-inspired pendants. Some are tiny bottles and some are lockets that hold solid perfumes. They are great for touch-ups and make a lovely fashion statement when worn on a long chain, too!
Cream perfume
A caressing new way to wear scent, cream perfumes often come in collector tins. You can pop one or more in your office desk drawer or handbag and always have a touch of scent on hand.