---
Sophie Bourdon, holistic nutritional consultant
---
An important presentation at work, a difficult relationship with a loved one, financial problems… there are numerous causes of stress that affect us all at one time or another. Stress, whether occasional or chronic, can affect your mood or your psychological well-being. Furthermore, it can also have visible effects on your skin, hair and even nails.
Here are five visible signs of stress as well as our tips to help you find your balance.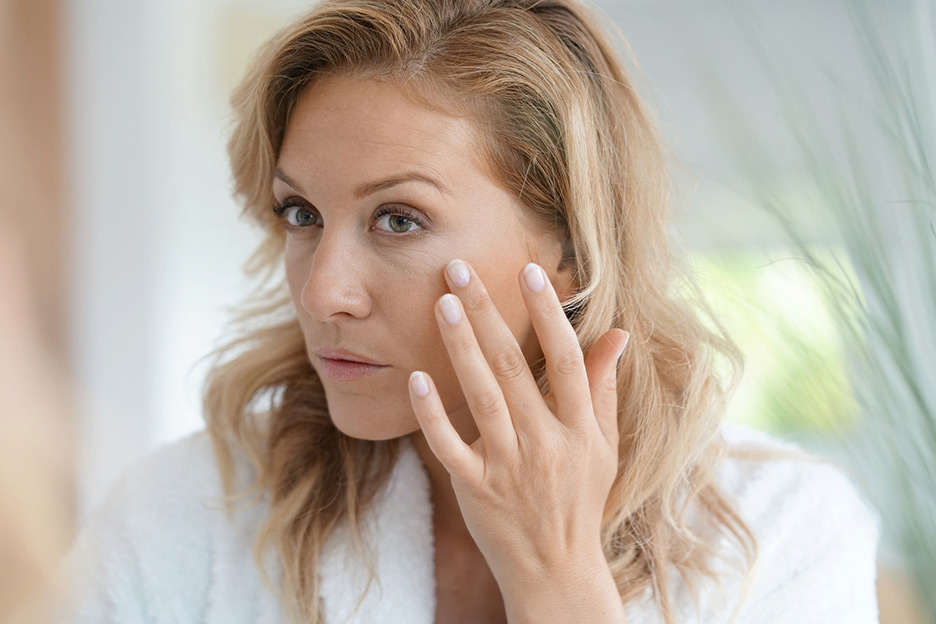 Acne
Have you noticed that blemishes tend to appear on the eve of a presentation or an important event? When your body is under stress, it produces too much cortisol – the stress hormone – which can contribute to an overproduction of sebum and in turn can cause pimples.
Dark circles and puffy eyes
Lack of sleep due to stress is the number one enemy of a radiant complexion. The skin around your eyes is thin and fragile and will be the first area to show the signs of stress. After a few nights of insomnia, you may end up with bags and dark circles under your eyes.
Psoriasis, eczema and rosacea
Inflammatory diseases that affect the skin such as eczema, psoriasis and rosacea are associated with stress. That's because stress can directly affect the immune system and slow the body's natural defences, paving the way for inflammation and a variety of cutaneous reactions. If you've been affected by these conditions before, you might see these symptoms reappear or worsen.
Hair loss
Hair loss can be due to a variety of factors, and stress is one of the top reasons. After a shock, trauma, severe physiological changes or periods of chronic stress, you might notice that your hair has become dull, brittle or has started to fall out.
Brittle nails
Your nails can say a lot about your overall state of health. During periods of stress, your nails tend to be more dull, fragile or brittle. And the more stressed out you are, the more tempted you will be to bite your nails!
What can you do?
Adopt healthy lifestyle habits and make the right beauty choices.
Sleep is your ally
Restorative sleep is one of the best ways to counter the effects of stress and get a radiant complexion. Make sure to get at least eight hours of sleep every night in a dark, calm and comforting environment. Put your phone away at least one hour before going to bed to avoid the screen's blue light, because it can disrupt your sleeping cycle and the production of melatonin.
TIP : Do you suffer from insomnia? Sip on some calming herbal tea such as chamomile, passionflower or orange blossom before going to bed. It will soothe you and help you fall asleep.

A short break can go a long way
Make a habit of taking a break, even for a few minutes during your busy day. Use these precious moments to take a few deep breaths, get some fresh air or take a short walk. You'll instantly feel calmer, more relaxed and reinvigorated.
TIP : Too busy to stop? Program your phone's alarm to remind you to take a break.

Take a moment for yourself
Treat yourself to a relaxing spa session at home. Taking some time for yourself is not a selfish act. On the contrary, it's an efficient way to reconnect with and pamper yourself and get rid of accumulated stress after a long day.
Take advantage of this time to show some love for your hair by using a restorative mask End your spa session by applying a body balm or lotion with calming aromas.

Ampoules and vitamin-rich treatments
Serums, ampoules and vitamin concentrates can work wonders on tired skin. They illuminate your complexion for instant radiance. Use them before applying your moisturizer or according to your cosmetician's instructions.

Essential oils to help you relax
Essential oils are a wonderful way to create a soothing, calming environment. Use a diffuser or add a few drops of essential oil in your bathtub or shower. Choose an oil with calming properties such as chamomile, lavender or rose. Relaxation guaranteed!
Not sure which product is best suited to your needs? Your beauty consultant will help you find the right one for you.
What are your best anti-stress tips? Share them with us on Facebook!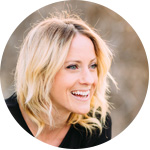 Sophie Bourdon | Follow me on The Green Life
Sophie Bourdon is a holistic nutritional consultant, writer, photographer, and food stylist. She is the founder of The Green Life, a blog featuring delicious plant-based recipes for a healthy, vibrant life. The Green Life inspires thousands of readers to make nutritious, organic choices so they can regain their physical and mental balance.