How can you find the motivation to be more physically active? By heading outside and having fun with your dog! Whether your pet is young or old, big or small, they are a great exercise buddy. Here are a few activities you can do with your dog.
No matter the season, weather or time of day, your dog is always ready to play! So, get out there and get moving!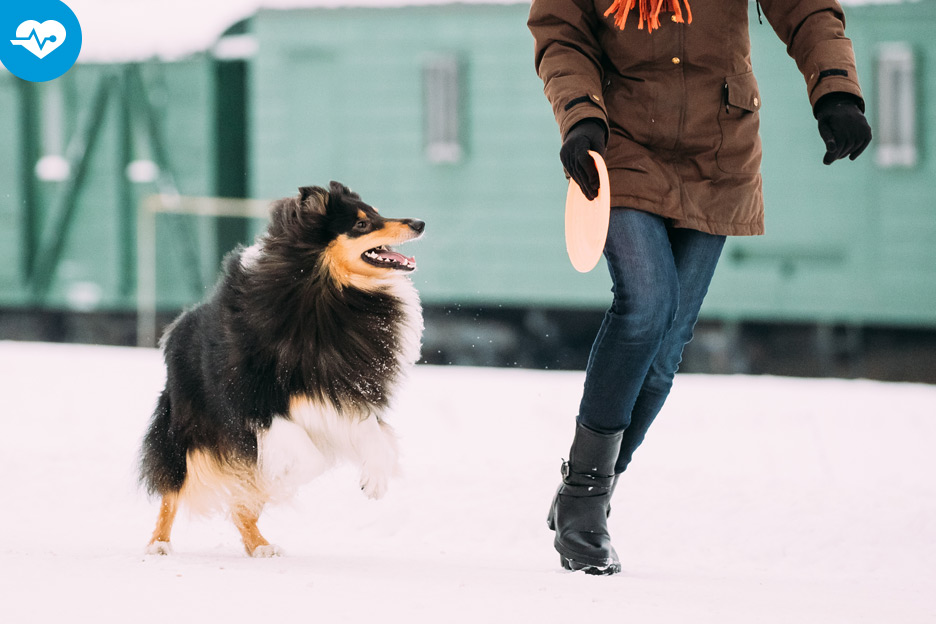 Time for a walk!
You can even jog for a few minutes or the whole way to get your heart pumping.
Of course, this daily outing allows your dog to do its business and get some fresh air. But did you know that you can get a lot of out this activity too? Going for a walk will help you manage your daily stress, get some vitamin D and oxygenate your body. Do you always take the same route? Why not lengthen your walk by a few minutes or increase your pace? Or you can even jog for a few minutes or the whole way to get your heart pumping. High-intensity cardio workouts have proven health benefits for you and your best buddy. No need to spend an hour every day; twenty minutes will suffice.

Enjoy the great outdoors!
Nature enthusiasts will love canine CrossFit and canine power walking. Any breed of dog and its owner can try these fun activities. All you need is a special hands-free harness for your dog, and you're all set! Make sure to go to areas where dogs are allowed.
If you're a sports enthusiast looking for a thrill, try canine CrossFit on mountain trails!
If you prefer brisk walking on a flat surface, canine power walking is perfect for you. There are many clubs where fans of both activities can get together; find out more at canicrossquebec.org. The best thing about these activities is that they'll get you to visit new places and strengthen the bond between you and your dog.

Canine dance class!
A new trend is gaining in popularity in Quebec: dog freestyle dance. As the name suggests, it's all about teaching your dog how to dance. And you don't need to be a master on the dance floor or have an incredibly talented dog. All dogs will love the learning experience. Certain obedience schools offer classes in which you can learn the basics, and, as a bonus, you'll be physically active when you move to the music, learn a choreography, give orders to your dog, reward it, etc. These are all small actions that can help you stay in shape.

Dino | Follow me on my website
A kinesiologist and private trainer for more than 15 years now, Dino has been enjoying physical exercise since his childhood. He knows all there is to know about martial arts, tennis, snowboarding, golf and fitness! Holder of a bachelor's degree from the Université de Montréal, he is also a volunteer kinesiologist for the Cancer Research Society. He has supported thousands of clients with goals ranging from fat loss, health improvement and athletic training all around the world. At YUL Fitness, he and his team of kinesiologists train a business clientele. His YouTube videos aim to inform, entertain and get you moving wherever you are.