As everyone knows, January is resolution month. Here are 3 that will help you stay healthy all year round!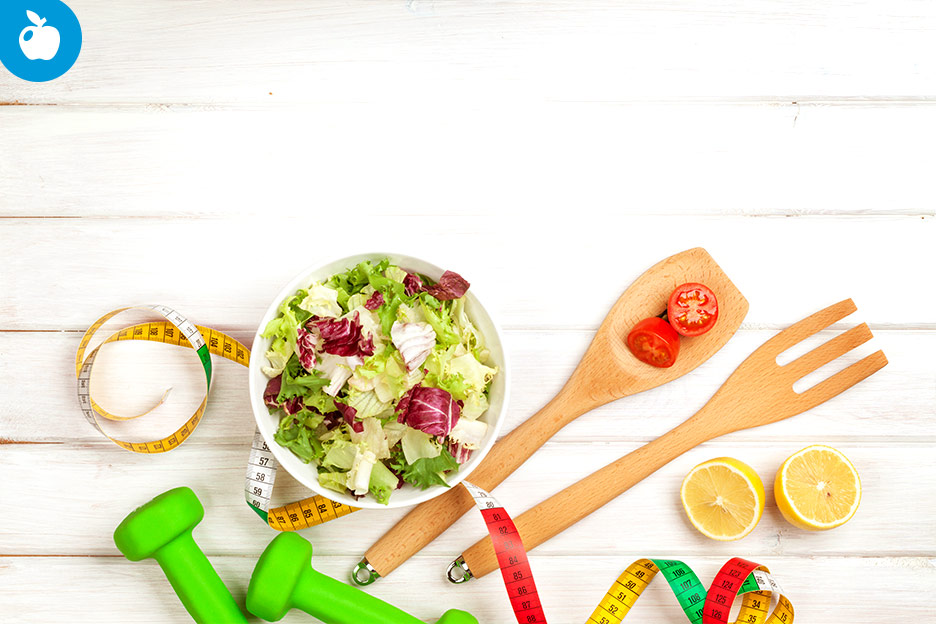 Eat more fruits and vegetables.
Did you know that Canada's Food Guide recommends you eat 7 to 10 servings of fruits and vegetables a day ? Fruits and vegetables contain many different nutrients (vitamins, minerals, antioxidants, fibres, etc.) that are essential to maintaining good health. Also, some of these nutrients can help prevent many diseases such as cancer, diabetes and heart disease. If, like many Canadians, you need to increase your intake of fruits and vegetables, try simple tips like adding fruits (bananas, strawberries, etc.) to your breakfast cereal, serve vegetable soups as starters, drink vegetable juice with your sandwich, add broccoli, Brussels sprouts, etc. to your pasta dishes, eat fruits as a snack or for dessert, etc.
Get back to your healthy weight.
If you are overweight, now's the time to take charge! Reaching and maintaining a healthy weight is crucial to your overall health and, even more importantly, can help reduce the risk of serious diseases (like heart disease, stroke, type 2 diabetes, high blood pressure, osteoarthritis, respiratory diseases and even certain cancers. Forget crash diets. Aim instead for a slow but steady weight loss plan that will serve you better in the long run. Experts recommend losing 5 to 10% of your current weight over a period of 6 months. To reach your goal, eat smaller portions and exercise more.
Exercise more.
It's important to stay physically active to stay healthy. By exercising at least two and a half hours each week you can help reduce the risks of premature death and chronic illnesses like heart disease, stroke, high blood pressure, colon cancer, breast cancer, type 2 diabetes and osteoarthritis.
Start by doing ten minutes of aerobic activity (power walking, jogging, biking, swimming, dancing, cross-country skiing or skating) several times a week. Strengthen your muscles by adding toning exercises at least two times a week (sit-ups, weights, stairs, etc.). You can also use your everyday activities as opportunities to exercise: commute on your own steam (walk or bike, etc.), move while you're on the phone, park at least 10 minutes away from your destination, pick up the pace when doing your home chores, etc.
All medications and natural health products can cause serious side effects or interactions with other medications. Carefully read the instructions, warnings and patient information sheets provided by the manufacturer. Keep out of the reach of children.
Certain products, foods or changes in lifestyle may not be appropriate for you. Always consult your pharmacist or a healthcare professional to make sure.