---
Author: Sophie Bourdon, holistic nutritional consultant
---
Whether you're a morning person or a night owl, getting out of bed to face the day and, specifically, to go to work requires a bit of effort. But, rather than viewing mornings as a chore, why not make the most of it by turning them into a wellness ritual whose effects last all day long.
"Rather than viewing mornings as a chore, why not make the most of it by turning them into a wellness ritual whose effects last all day long."
Are you in the habit of starting the day in fifth gear with a hectic race to the office? Try getting up a bit earlier, so you have some time to yourself (as little as 10 to 15 minutes may be enough!). In addition to giving you a boost of energy and good humour for the next few hours, these valuable moments will make you feel good and help you feel calm and more relaxed.
Here are six things you can do to feel good in body and mind all day long.
Drink a big glass of water when you wake up
Drinking a glass a water is one of the simplest things you can do, yet it's probably the one that has the most benefits! Naturally, it's tempting to head to the coffee machine first thing in the morning when you're still half asleep. But before introducing caffeine into the equation, it's important to drink a big glass of filtered water first. Just think about it. Your body has been without water for eight hours! It desperately needs to be rehydrated.
"Drinking a glass a water is one of the simplest things you can do, yet it's probably the one that has the most benefits!"
Drinking water after fasting activates your metabolism, stimulates toxin elimination and contributes to a clear complexion and luminous skin. Being well hydrated also helps your brain wake up, so you feel alert and ready to face the day. If you still feel tired or your mind is fuzzy after you get up, it's often a sign that your body needs water! Take up this habit, and you may even find you need less coffee.
Avoid drinking very cold water. Instead, drink water at room temperature, which will be gentle on the digestive system. A little tip: Put a bottle of water on your night stand when you go to bed, so you have it at hand as soon as you wake up. Add a bit of lemon juice if you want; it promotes a clearer complexion, provides a dose of vitamin C and stimulates your metabolism as well as your digestive system.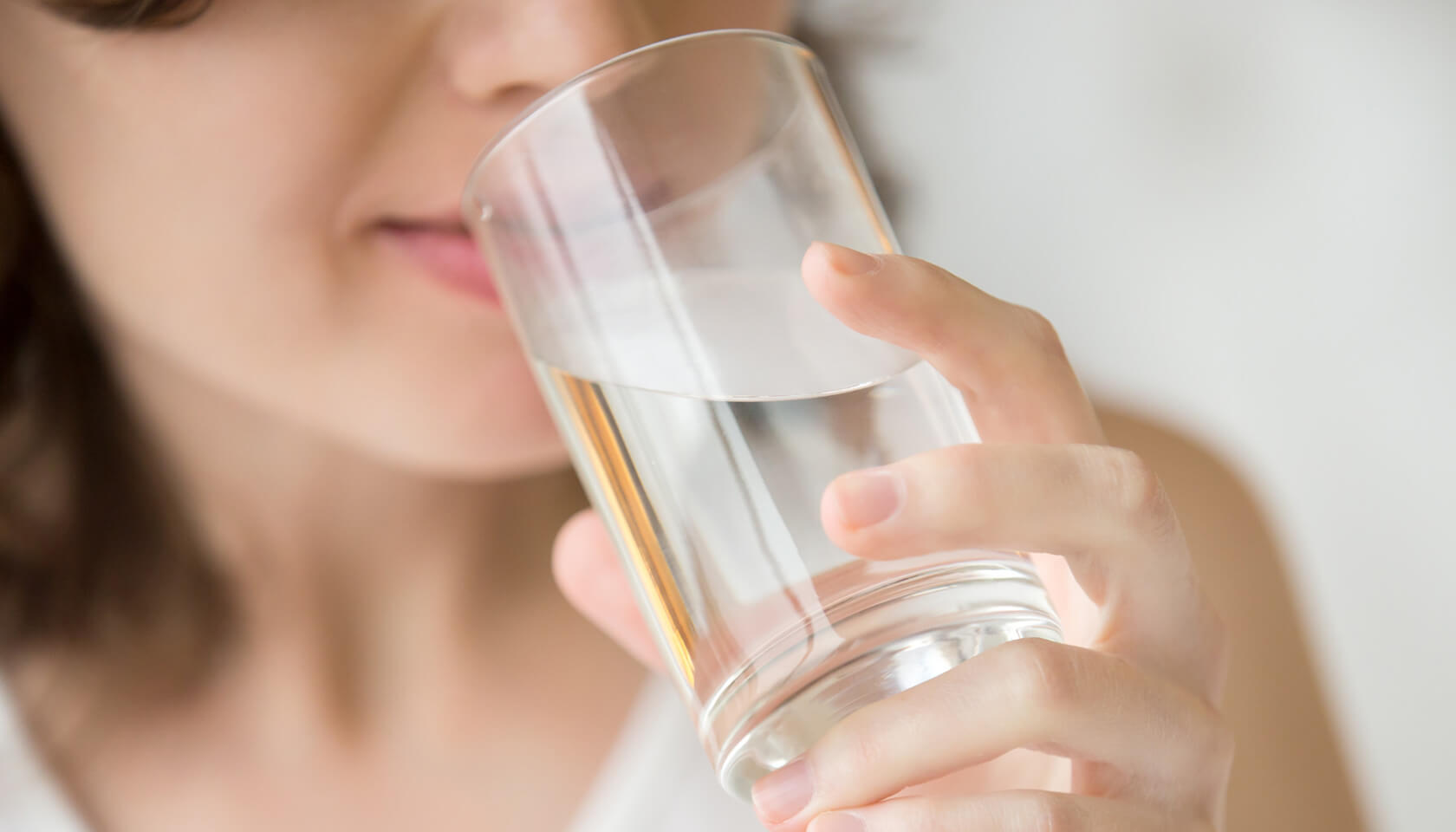 Leave your phone alone
Nearly 75% of Americans sleep with their cellular phone (either on their night stand or even in their bed!). Your telephone is often the first thing you pick up after opening your eyes (even before getting out of bed or saying hello to your better half).
This small reflexive action seems innocuous but can quickly have a negative impact on your whole day. Checking your phone can trigger stress instantly and draw you into a vortex of obligations, emails that need to be answered and your long to-do list.
Make it a habit not to pick up your phone until you've completed all the steps of your morning routine and ideally after breakfast. Setting your device to airplane mode the evening before is a simple way to keep you from checking it as soon as you wake up. If the temptation is too great, avoid using your phone as an alarm clock and store it away in a drawer or another room overnight. Thanks to this small action, you'll start your days off less stressed, more relaxed and in a better mood.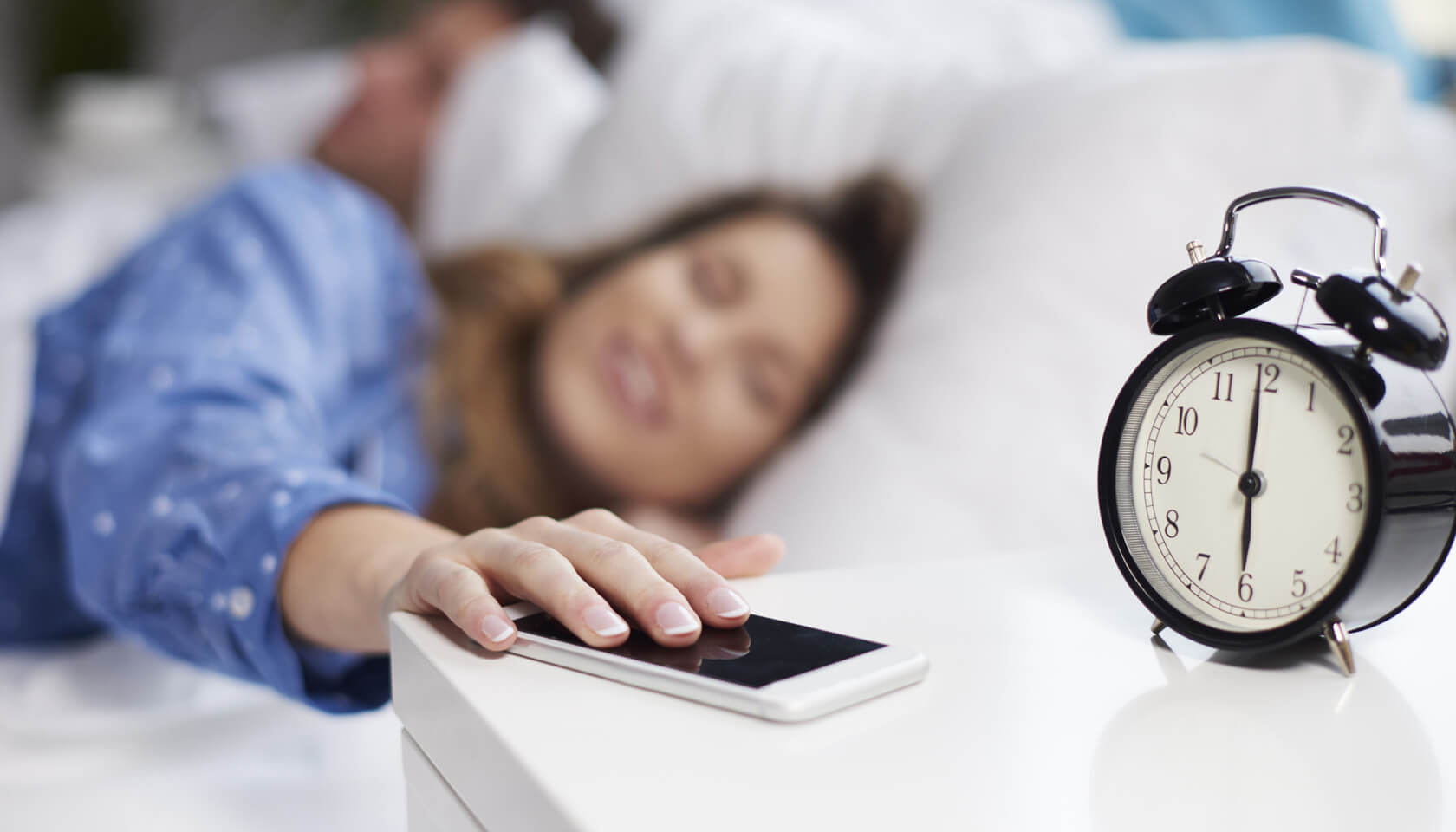 Wake up your muscles
It's not necessary to work out for an hour at the gym or do sprints in the park. Try some light exercise (even if it's only for 5 or 10 minutes) to wake up your muscles, activate your body and stimulate blood flow. Do something that makes you feel good, whether it's a few stretches in the living room, a short walk outside or some yoga poses. Each of these simple actions will provide a boost of energy for the coming day.
A dose of positive thinking
Take a few minutes each morning to read a few pages of a book that makes you feel good, listen to a podcast about wellness or health, do a short meditation, say some positive affirmations aloud or write down your thoughts in a notebook. There are countless options; the key is to do something that makes you happy and will have positive repercussions on the rest of your day. If you need to give a presentation, attend an important meeting or work on a big project that is stressing you, use this time to visualize the event and envision it playing out successfully and easily.
Treat yourself to a little beauty ritual
Mist your face with thermal water for an instant beauty boost, or apply a rose- or citrus-scented oil. The scent will awaken your senses, and the oil will brighten your features. Check out our complete beauty routine tips to look and feel beautiful and at your best.
Any questions? Don't hesitate to speak with your beauty consultant who'll be pleased to help you find the products best suited to your needs.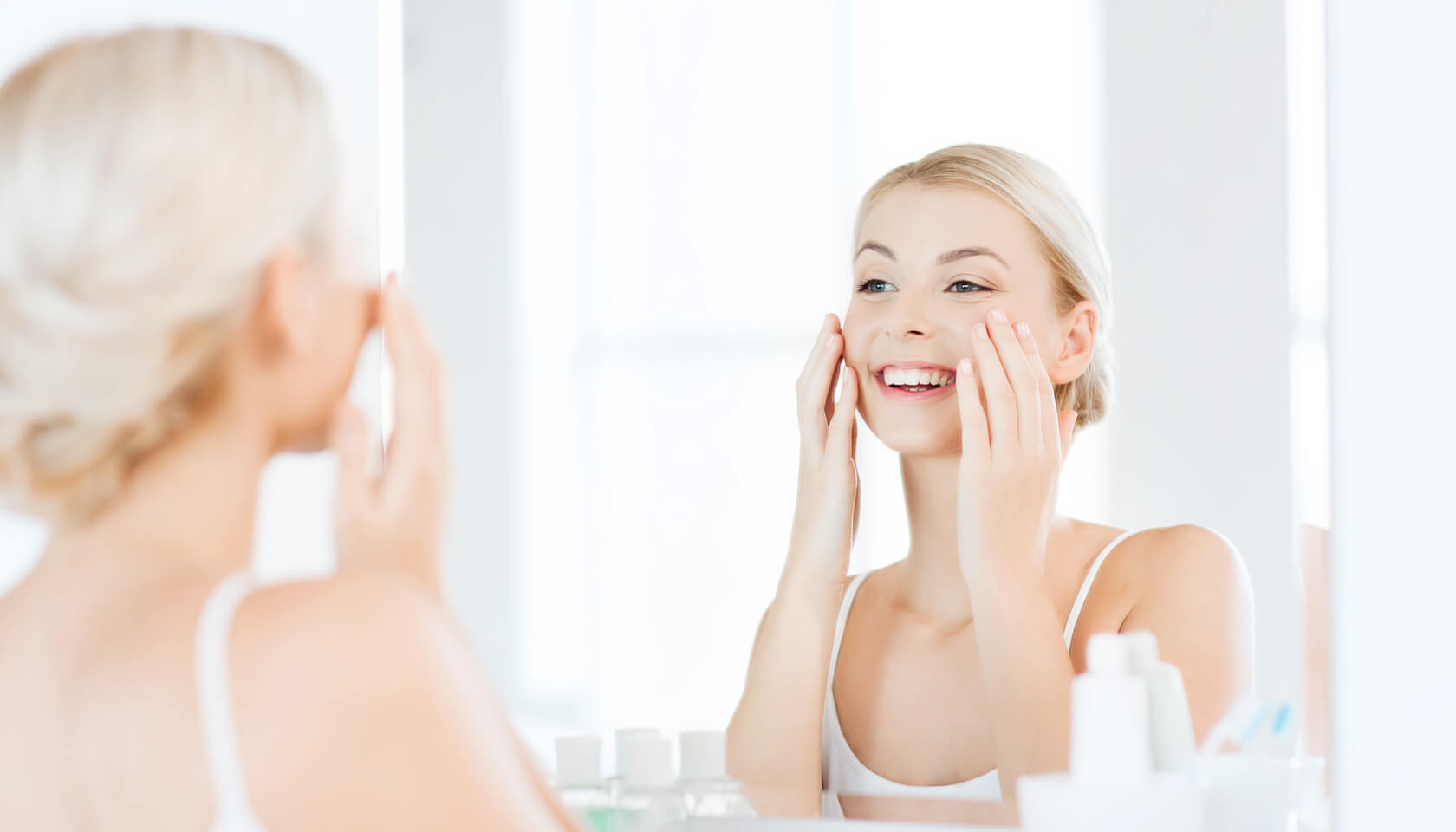 And don't forget a healthy breakfast
A morning routine wouldn't be complete without a healthy breakfast. It really is the foundation for a good day. Eating a balanced meal in the morning will not only make it easier to concentrate, but it will make you feel better about yourself as well as more energetic. It will also help you avoid mood swings, memory problems and cravings later in the day and stabilize your sugar level and even reduce the risk of cardiovascular disease.
Choose oatmeal, a protein-boosted smoothie, yogurt with fruit and homemade granola or eggs with a small salad and avocado. Let one of our morning rush recipe ideas or healthy breakfasts inspire you.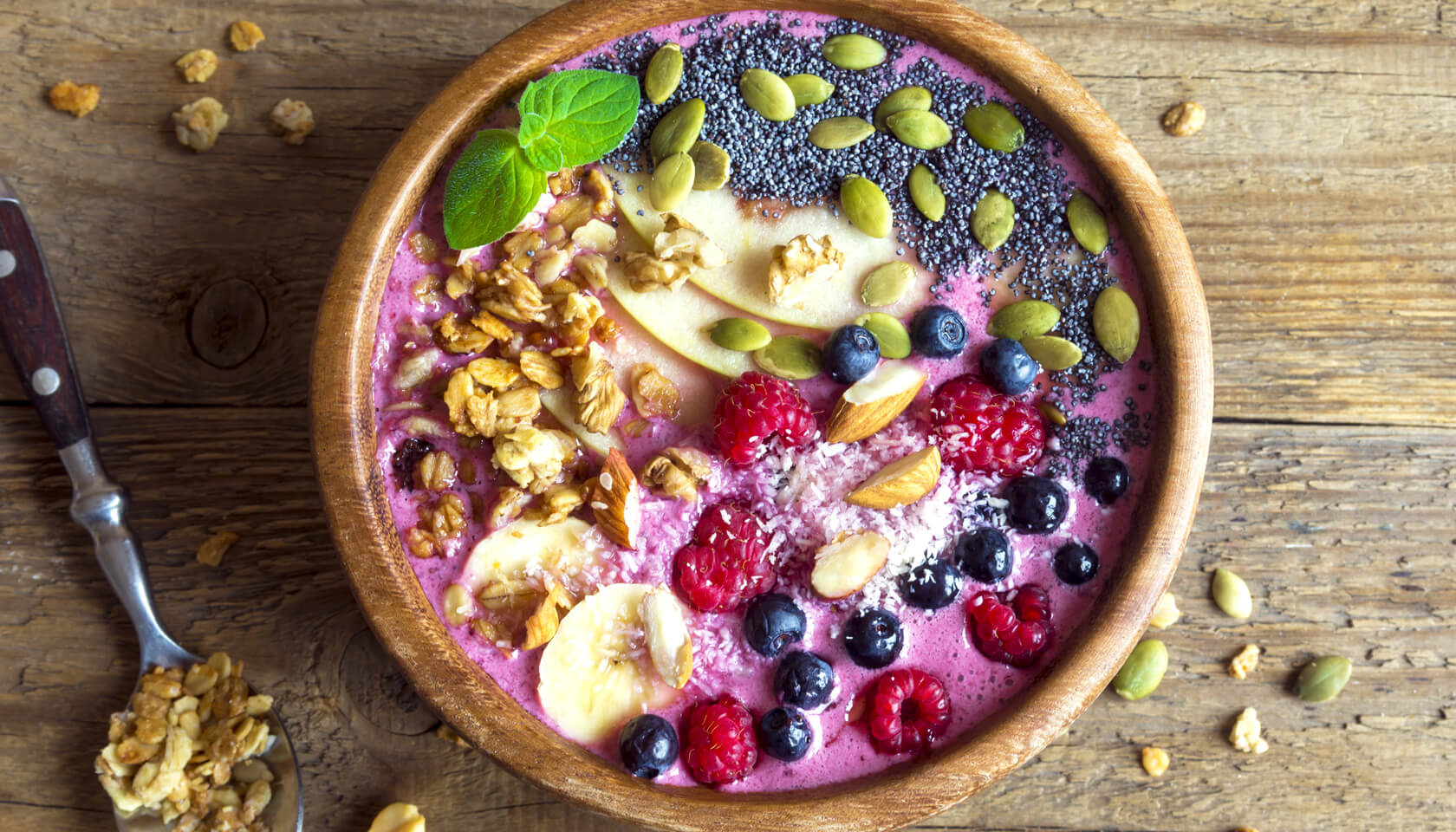 What are your daily rituals for looking and feeling your best? Share them with us on Facebook!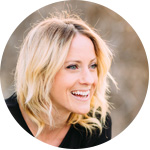 Sophie Bourdon | Follow me on The Green Life
Sophie Bourdon is a holistic nutritional consultant, writer, photographer, and food stylist. She is the founder of The Green Life, a blog featuring delicious plant-based recipes for a healthy, vibrant life. The Green Life inspires thousands of readers to make nutritious, organic choices so they can regain their physical and mental balance.