Are you really aware of all the things your pharmacist can do for you? When it comes to your health, he or she can be your first line of defence.
And that's all the more so since your pharmacist has been empowered to act in a number of ways to better meet your needs. Here are 7 examples of things your pharmacist can do for you.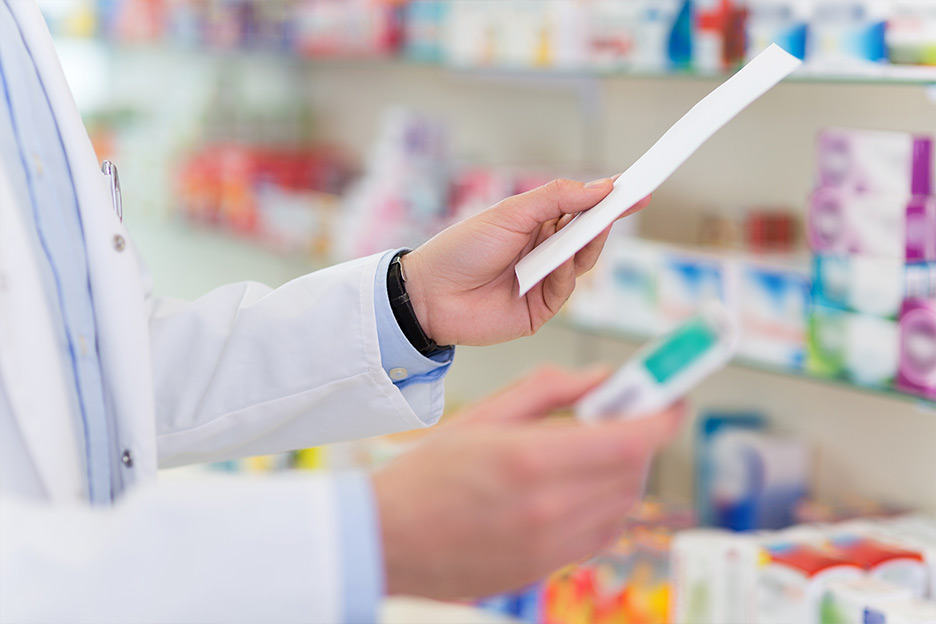 Extend your prescription
Say you are taking a medication to control your diabetes and when the time comes to renew it you can't see your doctor in time.
Your pharmacist can renew certain medications so you won't have to interrupt your treatment. He or she will meet with you and determine if the treatment is still effective and safe to see if your prescription can be extended.
Adjust your prescription
A pharmacist will always ensure that your treatment is adapted to your specific needs. For example, when you start treatment for hypertension, to make sure it's working, the pharmacist can have a look at your blood pressure history.
What's more, by obtaining your treatment targets from your doctor, your pharmacist can adjust your dosage to help you control your blood pressure.
Make substitutions when a medication is out of stock
From time to time medications become unavailable from the manufacturer. This is a situation beyond the control of your pharmacist. However he or she may act to ensure that your treatment isn't interrupted by replacing your medication with the safest alternative that best meets your needs.
Administer a medication to show its appropriate usage
Some medications require specific administration techniques. For instance, when you begin insulin treatments to control your blood sugar.
Your pharmacist can meet with you to show you how to administer your medication by actually going through the process with you so you'll be ready when you get home and you need to do it by yourself.
Prescribe and interpret lab analyses
Lab work serves to determine the efficacy and safety of the medications you are taking.
For instance, if you are taking a new medication for epilepsy, the pharmacist can refer you for a blood test to ensure your treatment is working and that it is not having a negative effect on any of your organs like your liver.
The pharmacist can send the results to your doctor and, as needed, together they can decide whether or not to make changes to your therapy.
Prescribe medication for a minor ailment with a known diagnosis
You may have already had occasion to consult a pharmacist or a specialized nurse practitioner for the treatment of a minor medical condition. For twelve specific conditions a pharmacist can renew the prescription you are taking. Here are a few examples of conditions where your pharmacist can intervene on your behalf
You had a cold sore two years ago and it's back!
You are a woman and you had a urinary infection 8 months ago and antibiotics were prescribed.
With the return of winter your eczema is back, the corticosteroid cream had been very effective and you'd like to renew the treatment
In each of these cases, the pharmacist will undertake a consultation with you to ensure that all renewal conditions are being met. He or she can then decide whether or not your prescription can be renewed.
Prescribe a medication when a diagnosis isn't required
The pharmacist can under certain circumstances prescribe a treatment for you without having a diagnosis from your doctor. Here are a few examples of situations when your pharmacist can take charge:
You are going on a family holiday to a destination where you are at risk of contracting Traveler's diarrhea, malaria or acute mountain sickness
You are ready to quit smoking
You are newly pregnant and are experiencing nausea and vomiting
It's back to school time and your child has come home with fleas
In each case your pharmacist will meet with you and analyze your situation in order to prescribe, as needed, the correct treatment. He or she will then follow up to determine if the treatment is effective and how well you are tolerating the medication.
*Under specific circumstances. Consult your pharmacist to learn more.
Learn more about the role of your pharmacist and all the great reasons why you should be consulting a pharmacist.
Reference:
*The material supplied on this page is provided for informational purposes only. Always consult a health professional before taking or ceasing to take a medication or making any decision regarding its use.