Do you or a loved one have Alzheimer's disease? It's normal to attempt to reduce the impact of such a diagnosis in your life. Fortunately, science is making progress and certain medications can help people living with this disease.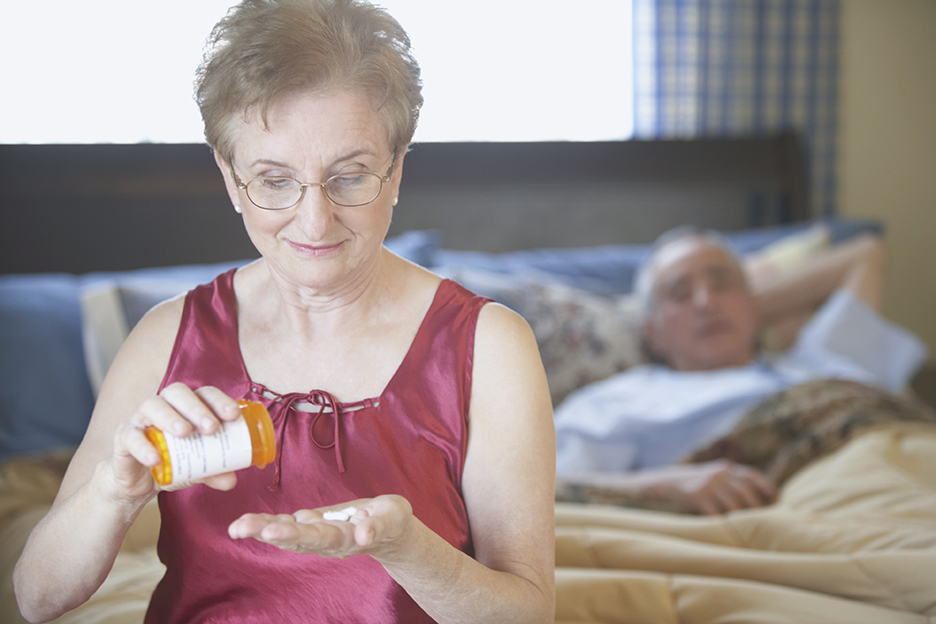 Treatment for Alzheimer's disease: research goes on
There is a great of deal of research into Alzheimer's disease. Even if no cure has been found yet, constant efforts are being devoted to this quest. Scientific research is bearing fruit: in the past 15 years, new medications have appeared that improve the quality of life of people living with Alzheimer's disease by relieving their symptoms.
Weighing the pros and cons of drug treatment
Two classes of medication have been approved in Canada for the treatment of symptoms associated with Alzheimer's disease. Taking these drugs may have a favourable effect on memory, mental function, and even on the ability to carry out daily activities. Here's what you need to know about these drugs:
The earlier they are taken in the course of the disease, the better the response will be. Though some drugs may be used later in the course of the disease, the response to treatment won't be as far-reaching as in the case of therapies deployed at an early stage.
These drugs may take 3 months to achieve their full effect.
Response to treatment may vary greatly from one person to another.
Drugs must be taken daily for sustained effect. This may be a major challenge for someone with Alzheimer's disease. Certain methods may be used to ensure compliance with medication. These include an alarm to remind the person to take his or her medication, notes kept in plain view, help from a caregiver or use of a pill-dispenser. These methods help ensure regular intake of medication for optimal treatment effectiveness. Your pharmacist can provide you with a number of solutions to ensure compliance with medication.
These drugs are subject to warnings and precautions, which means they are not appropriate for everyone. Your pharmacist and physician can help you to determine if you are a potential candidate for treatment in accordance with your medical history, current state of health, and other medication you may be taking.
These drugs may cause side effects; therefore, you need to weigh the pros and cons of the medication. Again, your pharmacist can provide valuable help in this regard.
The response to treatment is temporary (a few years, maybe more) since the disease continues to progress. The effects of the medication stop when the treatment ends.
Complementary treatment
With Alzheimer's disease, other related symptoms may appear, for example, depression, anxiety, aggressiveness, and other behavioural changes. In such cases, your physician can prescribe medication to relieve these symptoms. Keep in mind that your pharmacist can inform you on all aspects of the treatment, including its benefits, side effects, and interaction with other medication.
Other measures to consider
The use of drugs can have beneficial effects on Alzheimer's disease. However, many other strategies can be used by people living with the disease. These include:
Physical activity
Psychotherapy
Occupational therapy
Pet therapy
Music therapy
Massage therapy
Yoga
Relaxation techniques
More items can be added to this list, but nothing replaces loving care from family and friends.
In closing, early diagnosis of Alzheimer's disease is important. Early diagnosis allows people with the disease to receive appropriate treatment for optimal response and quality of life. It's important to get the most benefit from current treatment options, even if they don't cure the disease.
There is active research into Alzheimer's disease. The hope is that one day a cure will be developed and the disease will become a distant memory for future generations.