Physical activity is a must when kids are overflowing with energy at home! Here are some ideas to keep them busy.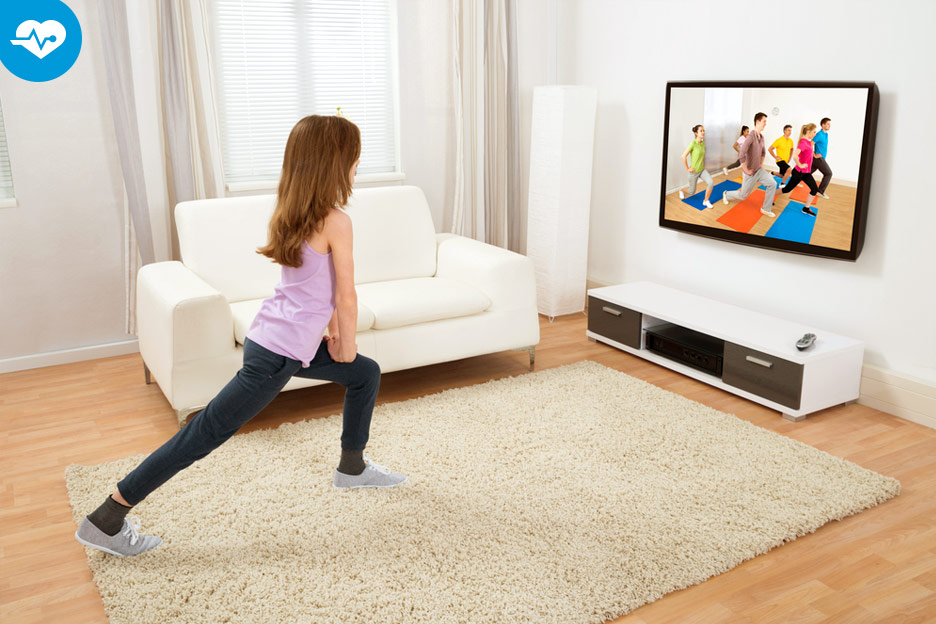 It had to happen: your children have brought home germs from daycare or school and now you're sick. Runny nose, sore throat, headache—whatever the symptoms, all you want to do is sleep for a few days until it passes. Reality check: parents never get to rest!
Here's a short list of activities to help your children expend a maximum of energy while you manage your own.
Simon says: get moving!
Everyone knows the idea behind this game: have others do what you say. All you need to do is come up with actions that will make your children move as much as possible (e.g. Simon says… run on the spot, jump like a frog, do jumping jacks, throw punches in the air, etc.). Let your imagination run wild and start the game over as many times as they want! Try to participate if you feel up to it—being active will help you feel better.
On your marks, get set, go!
Organize an obstacle course and time your children. Make them crawl under the table, jump over the laundry basket, hop like a bunny, run to the sofa. Use whatever you have on hand in your home. Once the course has been laid out, all you need to do is watch them have fun.
Animal walk!
Print some images of animals with different traits that your children will recognize (e.g. dog, elephant, bird, snake, rabbit, dinosaur, etc.). Post the pictures around the house and then ask them to walk on all fours, like a dog until they get to the elephant image, and then stomp like an elephant until they reach the bird, and so on. Your home will be as much fun as the zoo!
Video games to the rescue!
Children love playing video games. It's a bit too easy, but there's no better time to take advantage of it! Choose a game that will get them moving, such as an Olympic discipline, an obstacle course, a game with rhythmic music, etc. Since it requires zero organization, you can make the most of this time to sit back and relax.
Play a sport in the house? Of course!
If you have children, you're bound to have either a play room or a place where their toys are all scattered about. Make some room—it's time for a tournament! Mini foam ball hockey, mini soccer with a small ball, mini tennis with a ping pong ball and racket, and so on. Simply think "mini" and "safe!" Organize matches with a best-of-5 format. When well-balanced, a little friendly competition is fun!
Listen to your body: rest is the key to recovery. However, if you get moving as your symptoms improve, you'll feel energized… maybe even enough to take part in that mini hockey game you missed out on earlier!
Your pharmacist is never very far away. Feel free to contact them as needed!