It's the season for pumpkin spice lattes, cinnamon scented candles, nutmeg and cloves… which means Halloween is just around the corner! Even though the celebrations might be a bit different this time around, the entire family can still have as much fun as last year. Here are few ideas on how to spend a safe October 31st.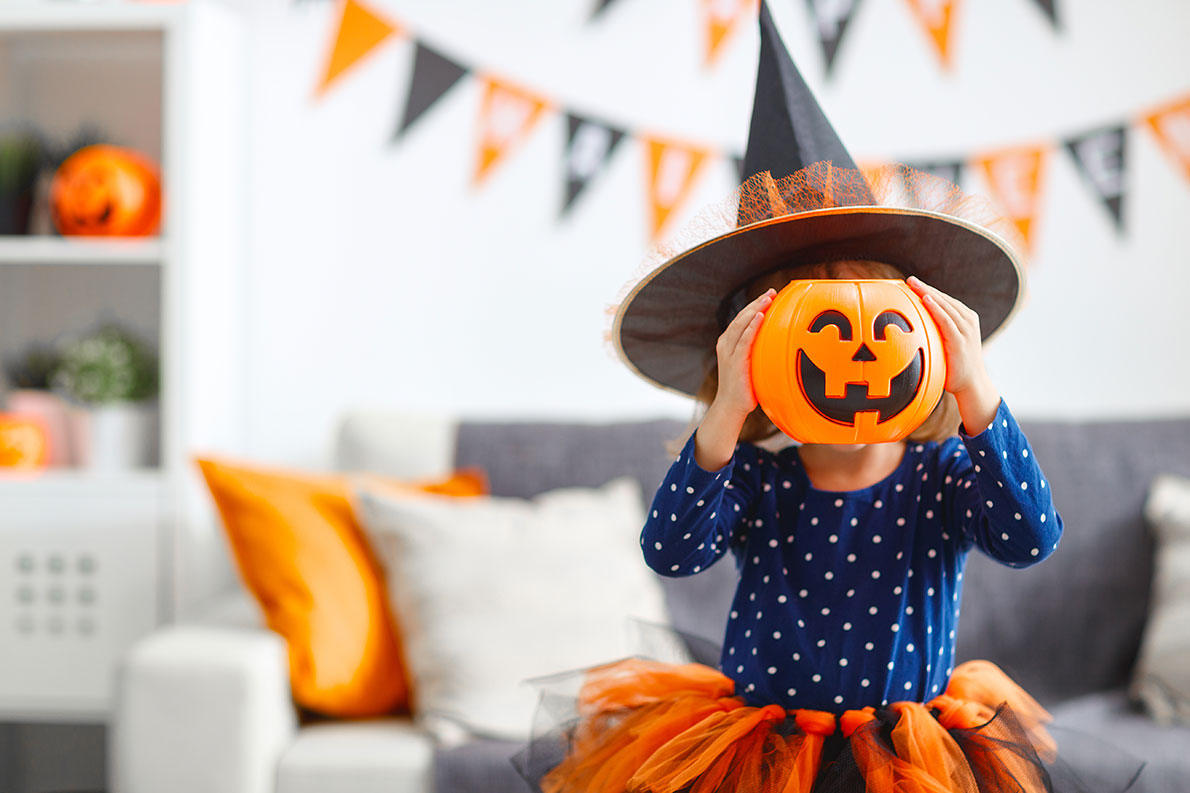 Advent Halloween calendar and pinata
Enjoy the countdown to the year's spookiest date with a Halloween advent calendar! For even more fun, make the calendar yourself!
On Halloween, set up a pinata filled with treats that the whole family can take turns hitting. It's also a fun way to relieve a bit of stress!
Scary movie marathon with candy
Put the bowl of popcorn away, it's time for some candy! Pick a movie suited to the age of the moviegoers in your home and settle down for a night of scary movies with the family.
Here's an idea for a prank you can pull: during the film's scariest moment, place a piece of candy on someone's shoulder and watch them jump in fright! We obviously don't recommend doing this to anyone with a heart condition!
Our movie recommendation: Willy Wonka & the Chocolate Factory!
Candy hunt in the yard or inside
Instead of trick-or-treating this year, try a candy hunt at home. Hide some treats around your yard or in a room in your home. Conceal the candy in Halloween decorations or everyday objects.
Be careful to hide the candy in safe locations. Avoid hiding anything near toxic products, a source of heat, or somewhere that's out of reach.
Going trick-or-treating?
Follow these public health measures to avoid infection:

If you're planning on going door-to-door:

Wear a protective face mask (your Halloween costume doesn't count!)
Stay in your neighbourhood, near your home and only with members of your household.
Don't enter a neighbour's house and avoid singing or shouting in front of people who are handing out treats to avoid spreading droplets.
Once back home, wash your hands and put your candy in quarantine for at least 24 hours (to prevent your kids from getting too impatient, we suggest preparing a bag of candy ahead of time, that way they can enjoy some treats that same evening!)

If you're giving out candy:

Wash your hands and wear a protective face mask when you're preparing the candy.
Divide the treats into individual bags.
Avoid the risk of infection by placing the candy in a location where the trick-or-treaters can help themselves (at least 2 metres away from you).

For more information: Questions and answers concerning events and activities during the COVID-19 pandemic
3 easy Halloween face painting ideas
Whether you're the type to prepare weeks in advance or more likely to get ready at the last minute, here are a few simple, quick face painting ideas. Before you begin, make sure you:
Read the list of ingredients in the makeup products before applying them on sensitive skin or a child's skin.
Always apply a protective layer first.
Make sure you've got enough makeup remover (you should always thoroughly clean your face after wearing face paint!)
The unicorn
It's incredibly easy and quick to create a unicorn design. Simply go through your makeup kit and find that lipstick or blush that no one wears because it's too pink!
Halloween is the perfect opportunity to use colours that are too bold for an everyday look. Red, pink, purple: embrace colour! You can even add a few shiny stickers to complete the look. As a final touch, use a unicorn headband. Or a tiara to create a unicorn princess!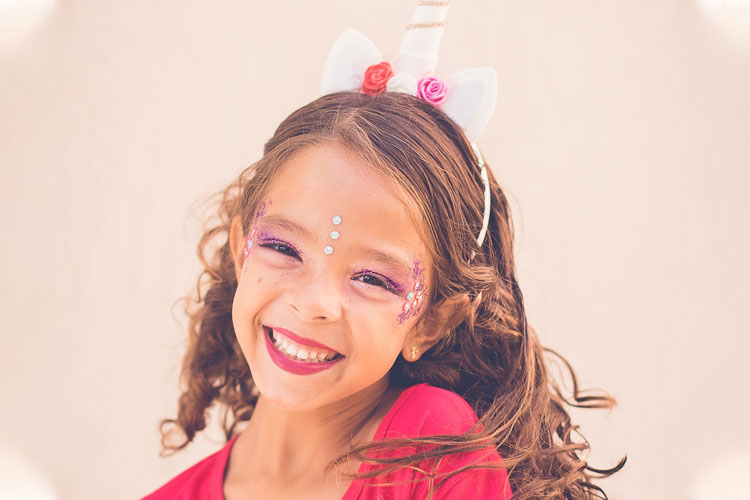 The classic Halloween look (black and white)
To create this look you only need two colours (black and white) and a protective layer. After applying your protective layer, use a brush to spread white over your entire face except the area around your eyes. Once the white layer is dry, you can start adding some black around your eyes.
Don't forget to protect your hair (or beard). If your hair or beard is part of the look, make sure the products you use won't damage them!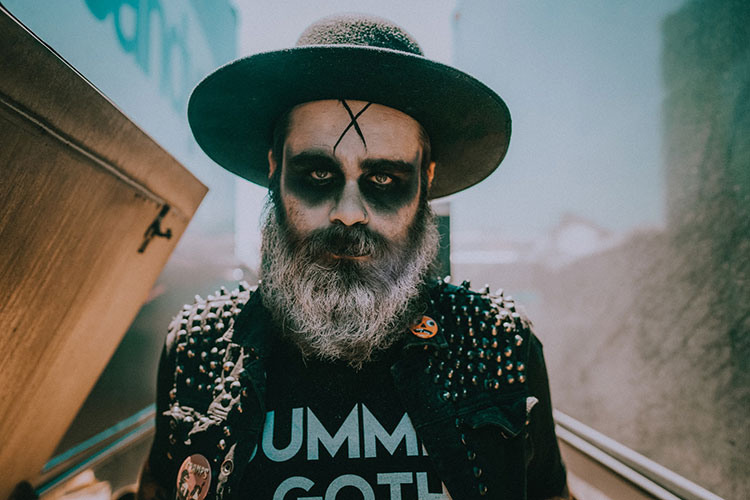 The scary clown
Yellow, blue, green… A clown's makeup might seem harmless enough, but it only takes a few tweaks to create scary results.
Use vibrant colours for an outstanding effect! If you want to reinforce the spooky factor, highlight each feature.
Trace a triangle above each eyebrow and under your eyes with a bright colour. Then fill the triangle with the colour of your choice.
Use a brush to create fake eyebrows above the triangles on your forehead.
Instead of a traditional red round nose, try a diamond shape.
Create a scary mouth that extends to the middle of your cheeks.
Complete the look with a wig or temporary hair colour spray.