That's it, you've made a decision: you want to quit smoking. Congratulations! But you're still not sure about the right quit smoking aid for you. Have you heard of nicotine patches? Find out if these are suitable for you!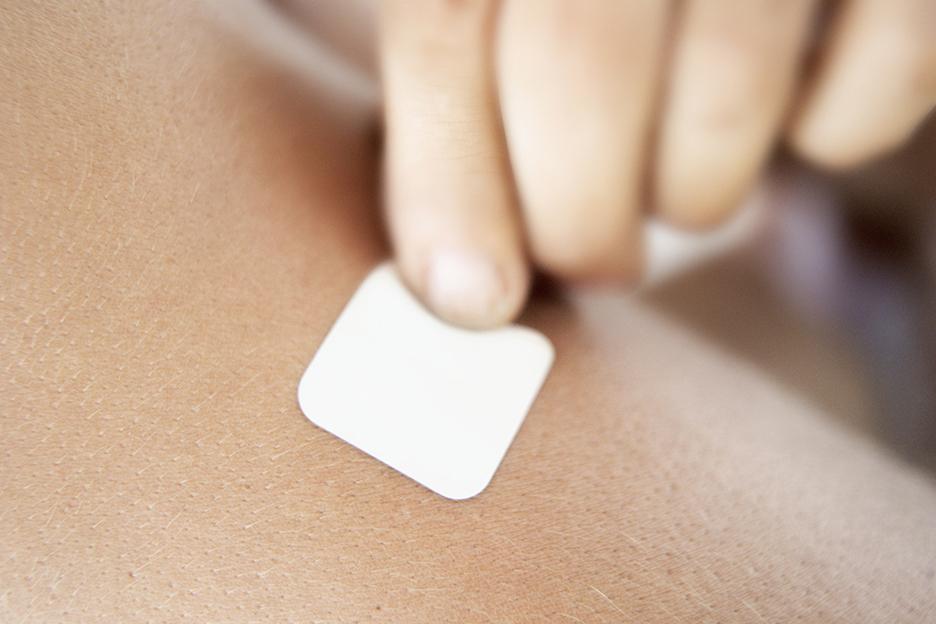 Nicotine patches: a leading choice
Tobacco addiction is a major health concern in North America. But over the years, more and more smokers have broken free from the chains of smoking. Maybe you have made a few attempts to quit in the past, but until now haven't met with much success. To change this, trust your ability to find the right strategies to reach your goal… for good!
Smoking cessation can result in several very uncomfortable symptoms such as irritability and insomnia, difficulty concentrating and headaches. This is due to nicotine withdrawal. Nicotine is a highly addictive substance found in cigarettes and creates a strong physical and psychological dependence.
Nicotine patches are a commonly used option to quit smoking. They fall under the category of nicotine replacement therapies, that is, they enable the gradual reduction of nicotine levels in the blood. This helps ease the unpleasant withdrawal symptoms and cravings without exposing you to the various toxic substances found in cigarettes.
As these products contain nicotine, it is important to stop smoking during the treatment. If not, you risk exposing yourself to a large amount of nicotine. An overdose of nicotine can lead to dizziness and palpitations or nausea, among other things. Also, not smoking during treatment considerably increases your chances of kicking the habit for good.
The optimal use of patches
Nicotine patches come in three different strengths: 21 mg, 14 mg, and 7 mg. The initial dosage depends on the number of cigarettes smoked daily. The total duration of the treatment is usually 12 weeks. Your pharmacist can help you determine the strength to start with, but the following table summarizes the duration of each stage according to the number of cigarettes smoked per day:
| | 10 or more cigarettes per day | Less than 10 cigarettes per day |
| --- | --- | --- |
| 21 mg patch | 4 to 6 weeks | --- |
| 14 mg patch | 4 weeks | 8 weeks |
| 7 mg patch | 2 to 4 weeks | 4 weeks |
A new nicotine patch needs to be applied daily, around the same time of day. The patch must be applied on clean, healthy, and hairless skin on a body part like the trunk or the upper arm. Every day, the patch must be applied on a new area to minimize skin irritation. In addition, you must wait for a week before applying the patch on an already used skin area.
The safe use of patches
Nicotine patches are a safe option to help you stop smoking. However, people with generalized skin problems or an allergy to adhesive bandages should not use patches. Also, certain precautions must be taken when using nicotine replacement therapies. If you have health problems, are pregnant or breast-feeding, discussing your condition with your pharmacist will help you determine if the treatment will be suitable for you.
The main side-effects of using nicotine patches are skin irritation, headache, insomnia, and strange dreams. If you experience any of these, talk to your pharmacist before discontinuing the patches. There are simple things you can do to reduce these side-effects to a large extent.
When you change your nicotine patch, it is important that you discard your old patch safely. Used patches contain enough nicotine to intoxicate children and pets. Take the protective cover from the new patch and put the folded-up old patch in it. Then dispose of this in the trash, away from the reach of children and animals.
Reimbursement and insurance
Although nicotine patches are available over the counter, a prescription is necessary to be reimbursed by your health insurance. However, a doctor's prescription isn't the only way to go. In fact, most pharmacists can prescribe the medication for you if you meet certain conditions.
The Régie de l'Assurance Maladie du Québec (RAMQ) covers a consecutive 12-week treatment once a year. Private insurance companies offer at least the same coverage as the RAMQ and sometimes even more. Get in touch with your pharmacist or your insurer for more details.
If you try to kick the smoking habit once and for all without any quit smoking aids, your chances of success in the long term are low. It is estimated that, without any aid, only 1 in 20 people manage to quit smoking definitively. Using a quit smoking aid such as nicotine patches increases your chances of success, especially if you sign up for a complete smoking cessation program with a healthcare professional. Put the odds in your favour so that you succeed because you'll benefit from it for the rest of your life!