Our autumn diet tends to be much richer than our summer one, with more stews, pasta dishes, pies and hot chocolate, etc. Fall is the perfect time to put vegetables front and centre and prepare delicious hearty meals. There are many different nutritious vegetables available—even when the temperature start to drops.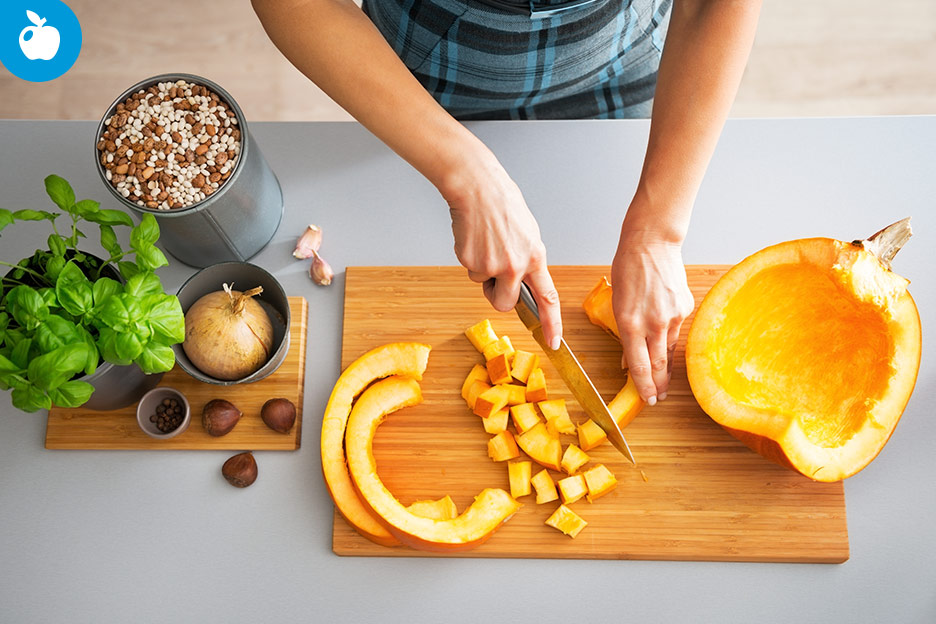 Spotlight on squash
Spaghetti squash is particularly enjoyable. When cooked, its flesh separates into strands, making it an ideal pasta substitute for your favourite Italian recipes. It can also be used in lieu of rice vermicelli in Thai soups—a real treat! Since squash has a low glycemic index, it's very popular among those watching their weight and diabetics.
Squash varieties are ideal for mashed dishes and soups. It's easy to add butternut squash to a homemade humus recipe: just cook the squash then add it in the food processor along with the chick peas and tahini butter. Adding squash gives an interesting twist to your recipes.
Pumpkin
This giant orange vegetable is probably one of the best in terms of good value for money. After Halloween, pumpkins often go on sale—it's the perfect time to buy one or two and make spiced pumpkin pies, muffins, cubes of cooked pumpkin to garnish your salads, soups and even marmalades. Don't forget to keep the seeds and bake them… they make for an excellent snack or a nutritious topping for smoothie bowls—the new trend on Instagram.
Hearty soups
Who doesn't love a hot bowl of soup? Soups are comforting and help warm us up when the temperature drops. You can make delicious healthy vegetable soups without adding cream. To thicken your recipes and give them texture, add a can of lentils or navy beans before blending all the ingredients. Besides acting as a thickener, they bring valuable proteins to your meal. Another option is tofu. You'll be surprised by the results! Always start your meal with a small bowl of soup. This way, you can serve yourself a smaller portion of the main course and feel full more quickly.
Finally, make sure you eat vegetables at every meal and in large quantities. It doesn't matter if they're served raw, in soups or as a side dish (steamed, grilled or sautéed). Ideally, vegetables should make up half of your plate.
Do you sometimes skip a meal or consume meal replacements? Ask your pharmacist about it. They'll be happy to offer you advice.