To ensure their effectiveness and safety, medication must always be stored as directed by the manufacturer. For example, exposure to heat, cold or humidity can affect their quality. Here are a few tips on how to properly store your medication.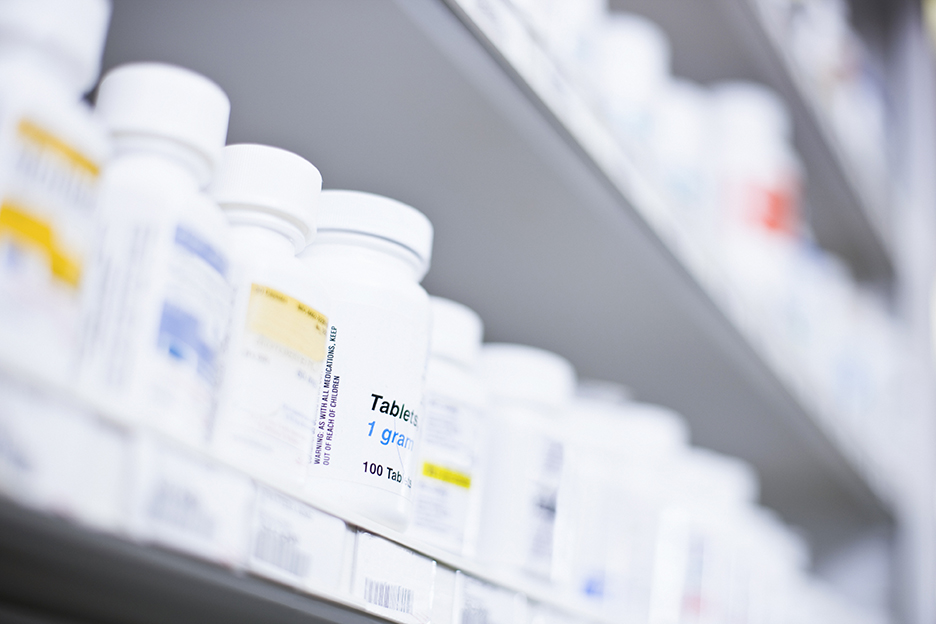 Storing medication: a valid concern
When we have to take medication, it is normal and preferable to ask certain questions. One of the important aspects of the optimal use of medication is preserving their quality. How long can we keep medication? Do topical products (creams, ointments, eye drops, etc.) have the same shelf life as pills? Should we keep our medication in the refrigerator? These are just some of the questions you should be concerned about, and your pharmacist has the answers to help guide you.
Expiry date
An expiry date is always listed on the packaging of the medication you use, but it can sometimes be difficult to locate. It can be indicated in various formats: "month/year" or "day/month/year," for example. If you can't find the expiry date on a product's packaging, or if you don't understand it, ask your pharmacist to help you.
The expiry date is determined by the product's manufacturer. It is the date beyond which the manufacturer can no longer guarantee the quality of their product when it has been stored according to directions. Thus, you should not take any medication that has exceeded its expiry date, because you cannot be absolutely certain of the quality, effectiveness or safety of the product.
It is important to remember that the expiry date always applies to an unopened product left in its original container. Once this container has been opened or the seal broken, or if it has been stored in conditions other than those recommended, the expiry date is no longer valid. In this case, you must ask your pharmacist when the product should no longer be used.
If you use a medication that has passed its expiry date, remember that its active ingredient(s) may have begun to lose its effectiveness. This has an influence on the actual quality of the medication you are taking, and thus the effectiveness of treatment may be reduced. Moreover, the decomposition of the ingredients can lead to the formation of possibly harmful compounds. Depending on its composition, the product can even be contaminated by microbes. So it really isn't worth the risk, is it?
Where to store medication?
As a general rule, it is recommended that you store medication in an area that meets the following conditions:
protected from humidity;
protected from exposure to direct light;
protected from excessive heat or cold;
out of reach of children and animals.
Places that are exposed to variations in temperature and humidity are not the best places to store your medication. This means that you should definitely avoid keeping your medication in:
the bathroom;
the car (e.g.: glove box);
surfaces located next to the stove or oven;
near a sunlit window.
Ideal temperature conditions
There is no ideal temperature for storing every medication. You must always follow the instructions on the packaging or ask your pharmacist to learn about recommended temperature range for each product. For example, some medication must be stored:
between 2 °C and 8 °C (in the refrigerator);
between 15 °C and 30 °C (at room temperature), sometimes at a maximum temperature of 25 °C;
between 4 °C and 30 °C (in the refrigerator or at room temperature).
It is very rare that a product must be frozen in order to preserve it. Never place your medication in the freezer; this could greatly reduce their effectiveness.
If there is no recommended storage temperature indicated, keep your medication at room temperature, protected from heat and humidity. Remember that there is no advantage to refrigerating a product if this is not recommended by the manufacturer or your pharmacist.
Also remember that storage recommendations may change once a product has been opened. This is the case for insulin and some types of eye drops: they must be refrigerated before being opened, after which they are stored at room temperature.
Expiry date according to pharmaceutical forms
Remember that a product expiry date only applies to medication that is still in its original packaging and unopened. Once the product is transferred to another container or is opened, other standards apply. Below are several examples of expiry dates as estimated by the pharmacist according to the different pharmaceutical forms:
| Pharmaceutical form | Expiry date estimated by the pharmacist |
| --- | --- |
| Capsules and tablets | 1 year |
| Eye drops or ointments | 30 days |
| Creams and ointments in tube form | 1 year |
| Creams and ointments transferred to another container | 90 days |
| Injectable medication | Varying duration |
General guidelines:
Below are several additional tips:
Store your medication in its original container whenever possible.
Never combine different medications in the same container.
Never take medication whose appearance, taste or smell has changed, or if you know that it has not been stored properly.
Only take medication intended for yourself or that you have purchased. Do not take other people's medication.
Update and clean out your medicine cabinet on a regular basis.
Always return outdated medication to your pharmacy. Laboratory staff will know how to dispose of it safely.
If you must travel with medication, ensure you follow the instructions regarding their storage. Your pharmacist can tell you the best way to store them while travelling.
The best strategy to adopt when storing medication is always to ask your pharmacist, a medication specialist, for advice. This will guarantee you are using high quality and safe products. Nobody likes to take unnecessary risks when it comes to medication, so it's best to exercise caution!