In today's society, stress is pervasive. Work, home, and personal relationships can all cause a great deal of stress and anxiety, especially for adults.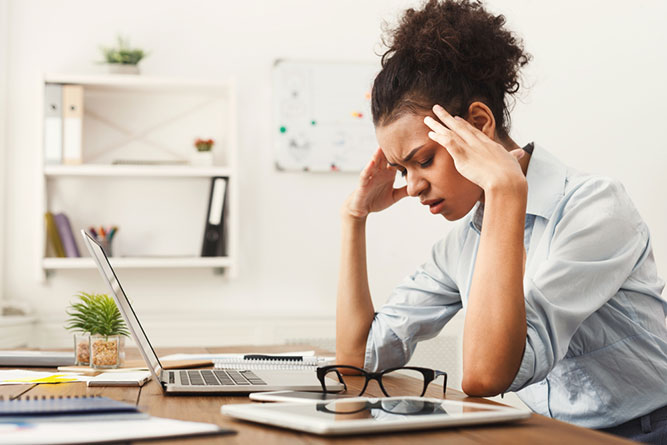 Every individual reacts differently to stress, and some people even develop stress-related illnesses. Luckily, recent generations have decided to face this problem head-on by developing tips and tricks to reduce and build their resistance to stress.
Yoga, meditation, breathing exercises, organization, and better health practices are just some of the techniques that can help you lead a less stressful life.
Managing stress
A certain amount of stress is a normal part of being human. In prehistoric times, our ancestors wouldn't have survived without the "good stress" and high cortisol levels that trigger our flight response in the face of danger.
Today, we're more likely to face professional or psychological "danger" rather than physical threats that endanger our lives. That's why it's vital to develop strategies to manage stress.
Meditation and breathing exercises, a morning wellness routine, building your resistance to stress, and taking the time to care for your inner beauty are all ways to naturally reduce stress and anxiety in your life.
Before you try pharmacological methods for coping with stress and anxiety, why not integrate these practices into your daily routine? Experience the mental health benefits for yourself!
Get organized and avoid stress
Do you find yourself unable to accomplish all the goals you've set for yourself, despite your frantic pace? Organizing your ideas can help you better manage your time and, as a result, reduce your stress and anxiety naturally.
Getting organized by establishing a routine, using an agenda, and setting priorities will simplify your day and let you breathe easier. Plus, why not celebrate the end of the summer by staying positive as you get organized for the back-to-school rush? A positive attitude will reduce the stress that comes with getting back into a regular routine
We're here to help
If you're concerned about a health issue, it may be time to act. Our healthcare professionals are always available to advise you on stress-related health issues and problems.
Sometimes, just making an appointment is enough to help bring your stress down a notch. Drop by a pharmacy near you, because Brunet is your first stop for questions about your health!