Are you thinking about quitting smoking? It's the best decision you can make for your health! No matter what the method is that you're thinking about using, smoking cessation support (or "counselling" to quit smoking) is a guarantee for success!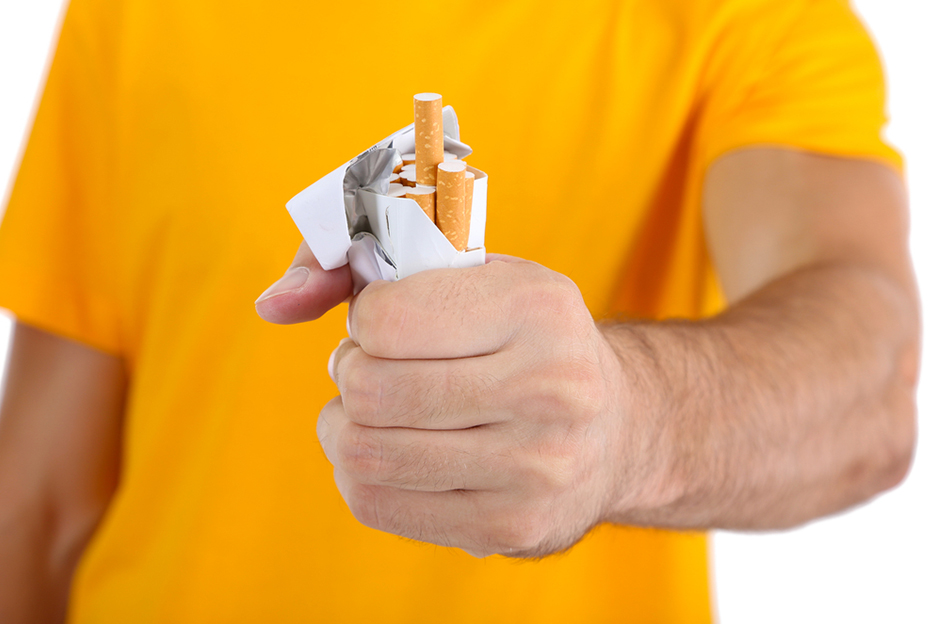 What is smoking cessation support?
Despite a drop in the number of smokers in Quebec, too many Quebecers are still addicted to tobacco products. The devastating consequences of cigarette smoke on health have been known for a long time. Nobody can claim ignorance. However, quitting smoking is not easy. There are various methods to kick the habit: patches, gum, lozenges, tablets, etc. Regardless of the method used, support for smoking cessation increases your chances for success. But what does this involve?
Smoking cessation support, also known as "counselling" to quit smoking, refers to any intervention by a healthcare professional or specialized social worker to help a person quit smoking. This involves conversations of varying durations (ranging from a few seconds to a few minutes) that can take place before, during, and even after smoking cessation.
For the person who is thinking about quitting smoking
If you're a smoker and you're not sure about quitting smoking, you can discuss this with a healthcare professional, who will help motivate you by asking you questions that will lead to self-questioning about important factors, such as:
what you like about smoking;
what you don't like about smoking;
what you would like about being smoke-free;
what worries you when you think about quitting smoking.
The healthcare professional will also discuss concerns about the effects of smoking on your health from a healthcare point of view, benefits of smoking cessation, and different methods available to quit smoking. You might also be given documents on the subject and direct you to various resources, if necessary.
This discussion will encourage you to think about the benefits of kicking the habit, address the concerns that you may have, and weigh the advantages and disadvantages of continuing to smoke and quitting.
For the person who is ready to quit smoking
Are you ready to quit smoking? Congratulations, it's an excellent decision! To help you, your healthcare professional will discuss your concerns about kicking the habit and your reasons for quitting. You can also talk about the following points:
the factors that make you want to smoke and the strategies that you can adopt to resist the temptation;
withdrawal symptoms and how to manage them;
medications that you are going to use to help you stop smoking;
stress management;
the fear of gaining weight;
the support that you can have from your family and friends.
Once again, you might be given documents and be guided to certain resources, if necessary. A follow-up appointment might be made a few weeks later to see where you are.
For the person who has quit smoking
You just quit smoking? You've already made a quite a leap! Do you still have difficulties? In fact, kicking the habit isn't easy. Your healthcare professional can encourage you to continue on the right path. You can discuss problems that you've encountered and possible solutions. The healthcare professional will also insist that you don't smoke the occasional cigarette and ask you to be careful about cravings. Don't forget to congratulate and reward yourself because you deserve it.
If ever you start smoking again, discuss it with your healthcare professional, who will look at the reasons why you fell back and why you want to quit once more. Together, you will find strategies to prevent a relapse.
Smoking cessation is not an easy process, so why not seek the help that you need? Getting support for your attempt to quit smoking is a relevant, useful, and free strategy to enable you to reach your goal. Your pharmacist can provide support at each step of the way, so don't hesitate to ask for it as often as needed. Your pharmacist will support you with pleasure because there's no better step you can take to live a longer and healthier life!