You've been awaiting that vacation in the sun for a long time, and now it's time to head off. The weather looks fine, your bags are packed, you couldn't be happier! Don't let traveller's diarrhea put a damper on this well deserved break.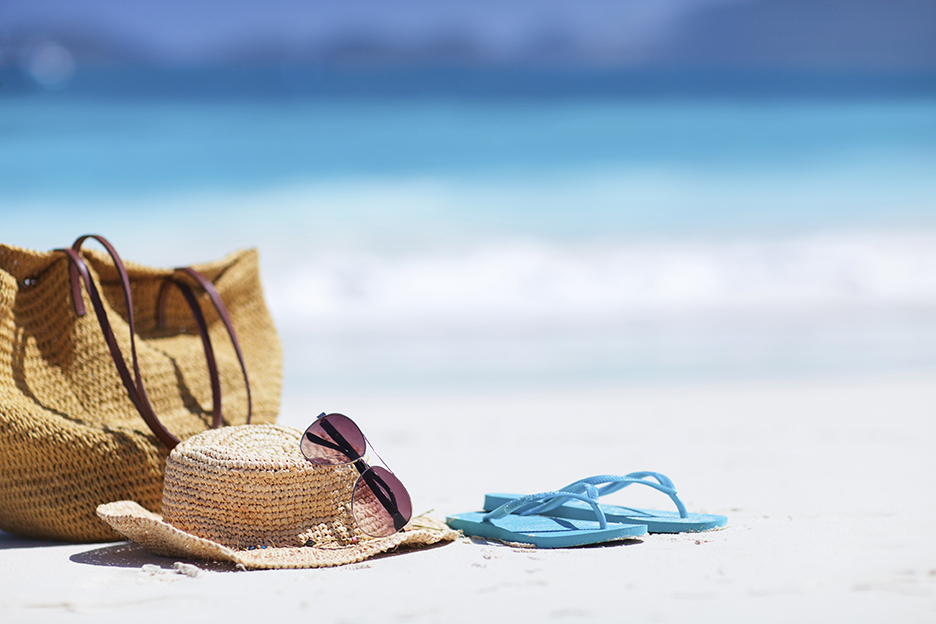 Are you planning a trip to a sun destination in the near future? If so, you could be at risk of contracting traveller's diarrhea. This is one of the health issues that most frequently affects up to half of all travellers. But there's good news: by learning more about this illness and implementing a few protective measures, you will considerably reduce the risk of your overseas vacation being spoiled.
What is traveller's diarrhea?
Traveller's diarrhea, also called turista, is an infection that resembles gastroenteritis. It affects those who travel to countries that have lower food and water hygiene standards. Several bacteria may cause traveller's diarrhea. In rarer cases, a parasite or virus infection may be the cause. Bacteria are mainly transmitted to humans through contaminated water or foodstuffs, or through contact with an infected person.
If you suffer from traveller's diarrhea during your vacation, you may display the following symptoms:
diarrhea;
stomach cramps;
nausea and vomiting;
fever;
general ill feeling;
signs of dehydration.
Symptoms normally disappear within a few days.
Although any destination may be a risk, Central and South America, Africa, Asia and the Middle East are considered higher-risk destinations.
Prevention: the best strategy
The best way to avoid the discomfort associated with traveller's diarrhea during your vacation is to establish certain preventive measures. The goal of the strategy is to avoid all contact with contaminated water or food. Below are several precautionary measures you can take:
Only use bottled water or water that has been boiled and chilled for drinking, cooking or brushing your teeth. Only use tap water for washing yourself.
Avoid swimming or washing your clothes in polluted water.
Wash your hands with soapy water before eating.
Avoid buying and eating foods from street stands.
Refrain from eating or drinking in establishments that don't seem clean to you.
Avoid fish, seafood and raw meats.
Peel your fruit before eating it.
Be wary of fruits and vegetables that cannot be peeled, such as lettuce.
Avoid direct contact with an infected person.
Two products can be taken in preparation for a trip to reduce the risk of contracting traveller's diarrhea:
A vaccine against traveller's diarrhea. This is a vaccine that is taken orally, in two doses one week apart. For maximum effectiveness, the second dose must be taken at least one week prior to departure; so don't wait until the last minute to protect yourself. Vaccines prevent traveller's diarrhea in slightly more than one person in five.
Probiotics. Several clinical studies have shown that taking probiotics before a trip to a high-risk zone helps to improve digestive health and lower the incidence and severity of traveller's diarrhea. You can continue to take probiotics throughout your trip. Although further study is needed to confirm their effectiveness, it is generally considered safe to take probiotics. However, probiotics could be harmful for some people, such as those with a weakened immune system. Ask your pharmacist to give you more advice on selecting a product that is best for you.
Treating traveller's diarrhea
If, in spite of all your precautions, traveller's diarrhea decides to come knocking at your door, you can treat yourself by taking an antibiotic. You must only take this medication for a few days. You must consult your doctor before your trip, as this treatment requires a prescription. Antibiotic treatment reduces the intensity and duration of the illness and its associated symptoms. It is recommended to begin if you have at least 3 watery stools within 24h, with or without the symptoms mentioned earlier in the article. You must also complete treatment, even if you feel better after a few days.
Here are a few tips for taking an antibiotic for traveller's diarrhea:
Take the antibiotic with meals, unless directed otherwise by the pharmacist.
Ask your pharmacist if:

you should delay taking the antibiotic with other medication or some foods (e.g.: dairy products);
the antibiotic can increase your skin sensitivity to the sun's rays;
you should take any other precautions.
Some people may want to take a medication called an anti-motility medication to relieve cramps and diarrhea more quickly. These medications (e.g.: loperamide) are agents that slow intestinal activity and increase the consistency of stools. They can be used in the short term, and you can purchase them without a prescription at the pharmacy. However, they should not be used if you have fever accompanying your diarrhea, or if you have mucus or blood in your stool. Ask your pharmacist for more advice on the best way to take them.
Avoid complications
Dehydration goes hand in hand with diarrhea. Before leaving on your trip, it is a good idea to pick up a rehydration solution at your pharmacy. These solutions are available in powder form or ready-to-drink liquids. Once diarrhea symptoms appear, you must drink plenty of liquids to avoid dehydration. Ask your pharmacist to help you choose a product and show you the best way to use it.
If you display signs of dehydration (intense thirst, dryness of the mouth or mucous membranes, higher concentrated urine, etc.), do not hesitate to see a doctor. You should also consult a doctor if you present the following conditions:
very frequent diarrhea (more than 10 movements per day) that lasts more than 48 hours;
high fever;
blood in the stools;
intense abdominal pain;
vomiting;
major change in your general health.
Remember that consulting your pharmacist before your trip will allow you to be better equipped to face the various problems that might crop up during your stay overseas, including traveller's diarrhea. It's a good investment, because you can't put a price on a worry-free vacation!