It is well known that vitamin D is essential to proper growth. But did you know that all breastfed babies require a vitamin D supplement? Why is this, and what supplement should you choose?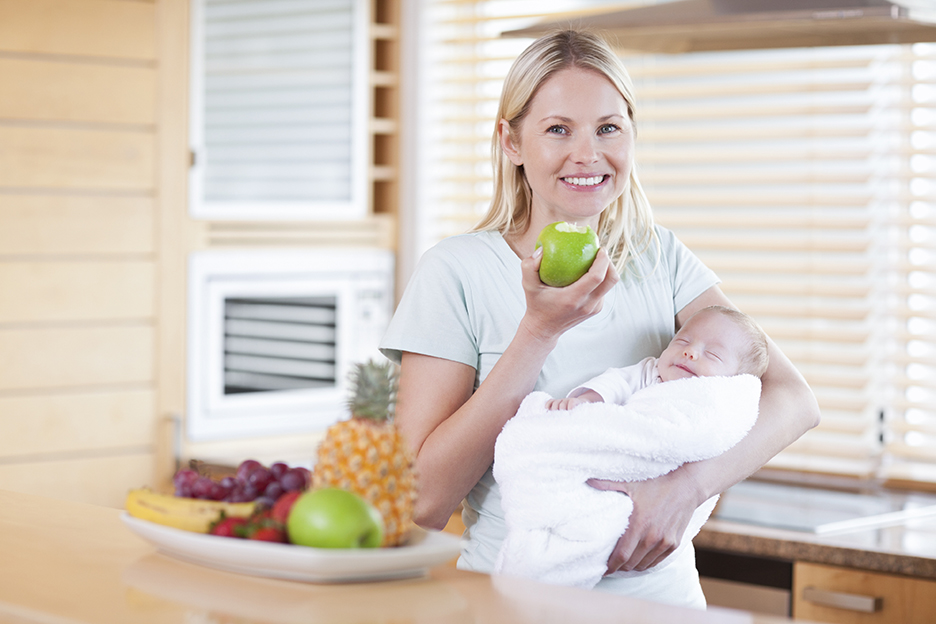 Vitamin D
Vitamin D is necessary to the growth and development of your newborn child. It plays an important role in keeping bones and teeth healthy. A vitamin D deficiency can result in a medical issue called rickets, which hinders bone growth. Taking vitamin D is important at all ages in life, as in the beginning it helps to build proper bone structure, and keep it in good condition once we reach adulthood.
We get vitamin D from a variety of sources: the sun, various foods and vitamin D supplements. The sun contributes to the formation of vitamin D; this process is linked to the skin. However, it is important to protect your baby from the sun's rays, which in turn prevents vitamin D from forming. Many foods are rich in or enriched with vitamin D, including milk and infant formulas. Vitamin D supplements are also an important source to help ensure your baby is receiving sufficient vitamin D.
When should we use supplements?
Breast milk is the ideal food for newborns. However, vitamin D levels contained in breast milk are not sufficient to meet all of your baby's needs. Thus, it is recommended that you give breastfeeding infants a vitamin D supplement. This supplement should be given until you are able to meet the additional vitamin D requirements of your child through regular diet.
Most breastfed infants require a supplement of 400 IU (International Units) once a day. Babies from the Arctic regions and those with darker skin will require a higher supplement dosage from October to April, 800 IU on a daily basis.
Babies who are given infant formula do not require vitamin D supplements. These preparations are already enriched with vitamin D. However, babies from the Arctic regions and those with darker skin should still be given a supplement dosage from October to April, calculated at 400 IU on a daily basis.
The various supplements available
There are several vitamin D supplement products available on the market. But which one should you choose? They are available in liquid form, and concentrations vary from one product to another. some products contain the recommended dose in a single drop, while others have the same dose in a millilitre (ml). It is important to be vigilant when choosing and administering a vitamin D supplement to your infant. An error in dosage may occur at any moment, which could be harmful for your child. Below are a few tips to help you:
Take the time to carefully read the product label you are buying. Verify the concentration of the product and the manufacturer's recommendations.
If the dose must be given in drop form, only use the dropper that comes with the product.
If the dose is to be given in millilitres, ensure that the dropper provided is graduated to the nearest millilitre.
Always ask your pharmacist for advice, he or she is there to help you.
The welfare of your newborn is first on your mind. Sufficient vitamin D intake is essential for the healthy growth of your baby, including bone development. For more detailed information on the roles of vitamin D and supplements, don't hesitate to consult your doctor or pharmacist, they will be able to help you.