Soy is a legume with a wide range of health benefits. Read the following to find out more about this versatile food.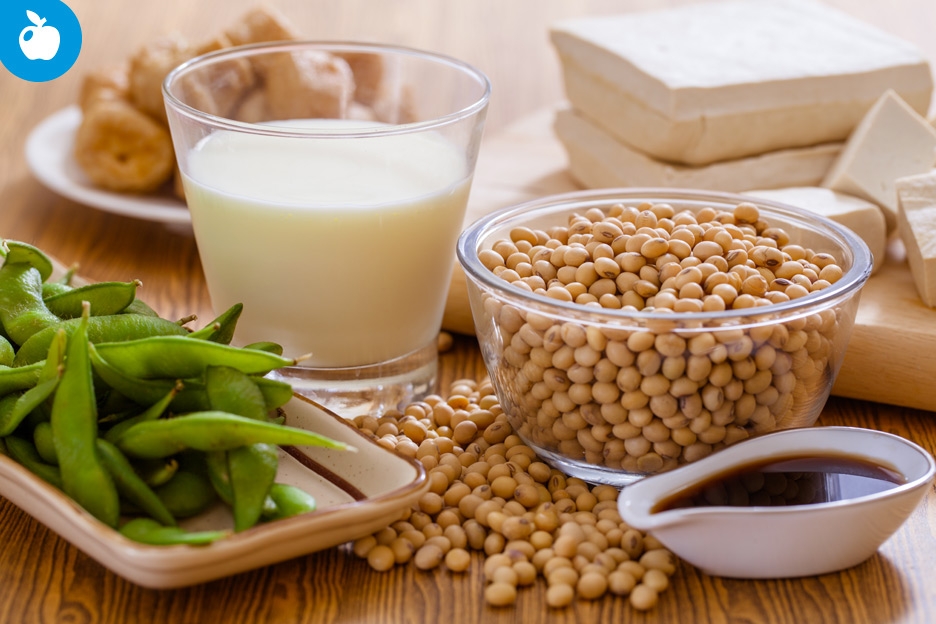 How do soybeans contribute to a healthy diet?
Soybeans are rich in vegetable protein and include bioactive compounds and several important nutrients such as omega-3, fibre and iron. In fact, regularly consuming soybeans can have a positive impact on your health. Want to know more about these health benefits? Nutritionist Linda Montpetit explains them in this video!
Video in french only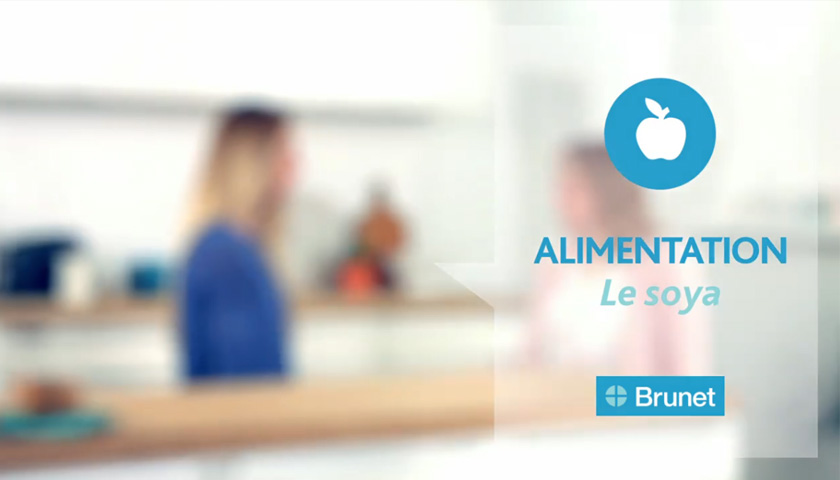 How can you integrate soy into your diet?
Soy is the chameleon of foods. It's available in a variety of products that can easily be added to any dish, whether you're looking for something sweet or salty for breakfast, lunch, a snack or dinner! Here are a few suggestions that will help you get the most out of soy.
Soy can help prevent heart disease by reducing the level of cholesterol in your blood and could help prevent certain types of cancer.
Whole soybeans
Dried or canned, soybeans can be prepared just like white beans. Add a handful to your salad, soup or stew or process them in a food processor with garlic, lemon, cumin and olive oil for a "non-traditional" hummus.
Roasted soybeans are similar to peanuts but contain less fat and more protein. You can also use soybean butter to spread on your toast. Perfect for people with peanut allergies!
Regular tofu
Tofu comes in soft or firm varieties in a variety of flavours, such as ginger, fine herbs, Indian-style and so forth. In fact, 3/4 of a cup (150 g) can be used as a substitute for meat in a stir-fry, on skewers, on the grill or in a sandwich. The secret lies in the marinade! First freeze, then thaw, your block of tofu before marinating it so it absorbs flavours like a sponge.
Like scrambled eggs? Crumble some firm tofu in a pan and heat it up with a bit of oil, broth, garlic, turmeric and salt to enjoy a delicious vegan dish!
Many Asian grocery stores also sell tofu noodles so you can prepare a creative "pasta" dinner full of protein. Versatile, right?
Silken tofu
Silken tofu has a soft consistency which is perfect for soups, smoothies, puddings or vegenaise (egg-less mayonnaise). When flavoured with honey, lemon, and vanilla, it's the perfect topping for waffles, pancakes and fruit pies.
There are also many tofu dessert flavours such as coconut, mango or almond. Even though they contain sugar, the sugar/protein ratio is perfect for helping your body recover after a strength-training workout.
Soy drinks
Soy drinks are the only vegetable-based drinks that provide you with as much protein as cow's milk. They're great on cereal, in oatmeal and in smoothies and can be used as a substitute for milk in muffin recipes. Flavoured soy drinks are a bit sweeter but come in practical single-serving containers that you can stash in your gym bag for a sensible post-workout treat. Make sure you shake them well before drinking because the calcium tends to sink to the bottom.

Tempeh
Tempeh is a fermented soybean dish popular in Indonesia. It's has a denser texture and is more flavourful than tofu. Simply add some soy sauce, honey, ginger, garlic or olive oil and heat it up in a frying pan, in the oven or on the grill. Serve on a bed of rice or bright vegetables or in a wrap. Type "tempeh bacon" into a search engine, and you'll discover something truly worth trying!
Edamame
Edamame is made from immature soybeans that are still green. When still in the pod, blanch and season them with some toasted sesame oil and a pinch of salt for a mouth-watering appetizer. Shucked edamame can be used whole or chopped in salads and make a nutritious dip when processed in a food processor.

Textured vegetable protein
As described in the video, textured vegetable protein can be used as a substitute for ground meat in a variety of comfort foods, from shepherd's pie to spaghetti sauce to chili.
Soy is like the chameleon of foods. It's available in a variety of products that can easily be added to any menu, whether you're looking for something sweet or something salty for breakfast, lunch, a snack or dinner!
In brief, soy is not only nutritious; it's incredibly versatile. Also, when used as a meat substitute, you'll be able to save on your grocery bill and reduce your carbon footprint. What are your favourite soy recipes? Share them with us in the comments section!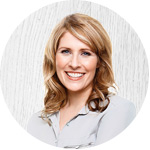 Linda Montpetit, Registered dietitian
Linda Montpetit is a graduate of McGill University and member of the Ordre professionnel des diététistes du Québec, Dietitians of Canada and the American Dietetic Association. With ten years of experience and well-honed communication skills, she puts her talent as science populariser to work in her workshops and conferences. A gourmet passionate about food, she works regularly with master chefs.