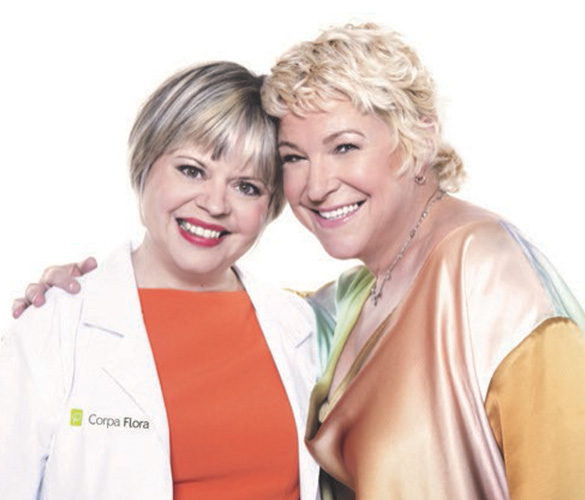 WE FACE EPIDERMAL HEALTH WITH SIMPLICITY AND INDIVIDUALITY
Corpa Flora skin care products take into consideration the changing needs of the skin such as the seasons, hormones, certain medical treatments or cancer treatments as well as the environment. We know that a universal product is not suitable for everyone because each skin is unique and has its own particularities. This is why personalization is part of our DNA.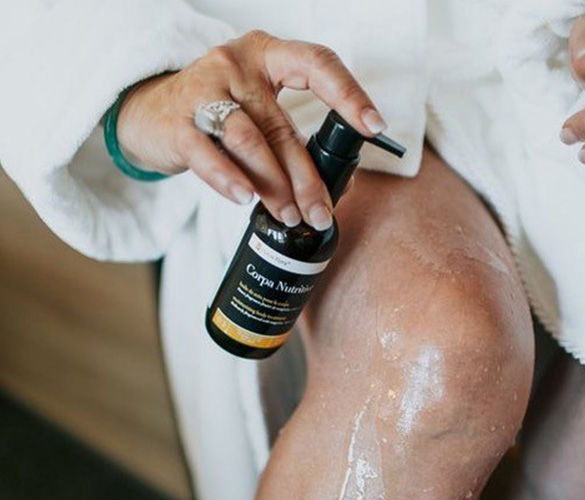 FORMULAS THAT LOVE THE SKIN MICROBIOTA
The more we advance in this field, the more we discover that the infinitely small has an infinitely large repercussion on our general health, but also the health of the largest organ of our body, THE SKIN.
Our products are meticulously formulated with natural, organic and botanical cosmeceutical ingredients to provide a multitude of benefits to the skin, affordable luxury and uncompromising skin nutrition.
A non-toxic choice
Safe
Paraben-free
Carefully formulated in Quebec
THE ART AND SCIENCE OF A TRUE FACIAL CLEANSER
"You no longer have to aggressively rub the delicateskin of the eye area to remove stubborn eyeliner, waterproof mascara or long lasting lipsticks".
Corpa Flora received the Canadian Beauty Group's Grand Innovation Award in 2014 with its BEAUTÉ DIVINE Camellia Cleansing Oil and has distinguished itself in the Canadian market with a cleansing product comparable to the Shu Uemura line but without mineral oil or petrochemical derivatives. The same cleansing oil also received the Best Facial Cleanser CLEAN BEAUTY AWARD in March 2015.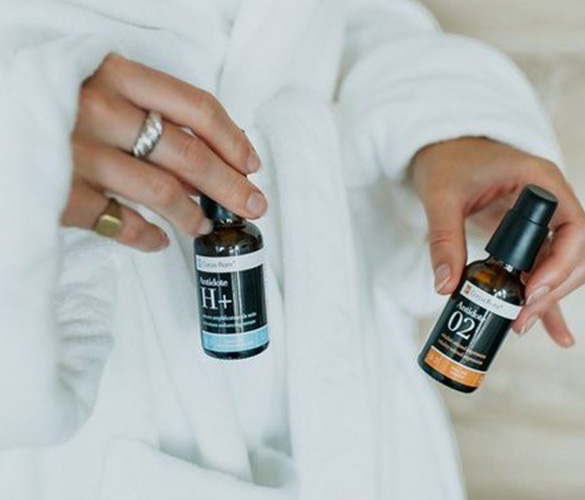 TWO IS BETTER...
Corpa Flora's lipid complexes go beyond conventional beauty products, combining HYDRATION and SKIN NUTRITION independently. By using TWO formulas, our customers can adjust and customize their dosages to meet their specific needs.